They study the DNA of Christopher Columbus to know his origin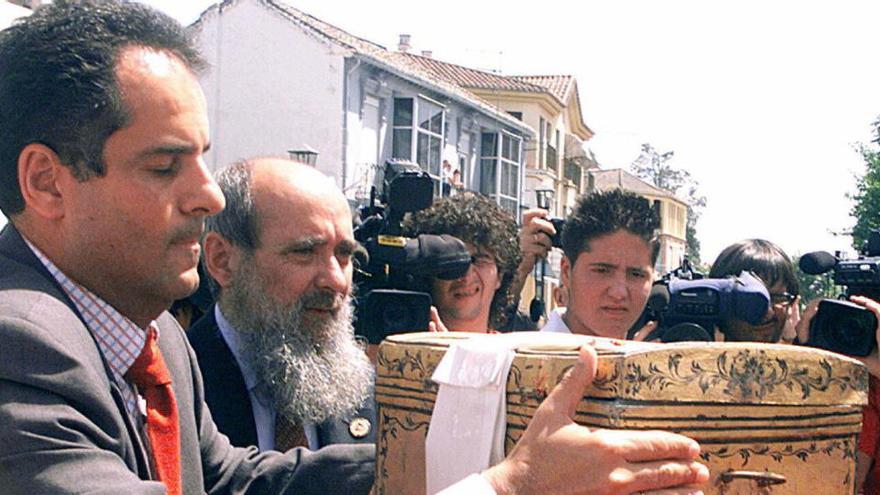 Scientists from the University of Granada, Portugal and Italy develop definitive DNA tests to determine the true origin of Christopher Columbus, whose remains were exhumed in 2003 from the sepulcher of the Cathedral of Seville, a study that will also become a movie of TVE.
The professor of Legal and Forensic Medicine at the University of Granada José Antonio Lorente leads one of the most important historical investigations of the century, the study of the DNA of Christopher Columbus.
The research, which aims to provide scientific data on the origin of the discoverer of America, has lasted for almost two decades and it will reach its final phase in the coming months, as reported in a statement by the University of Granada.
Furthermore, RTVE co-produces, in collaboration with Story Producciones and the University of Granada, a movie documentary and a miniseries focused on this investigation of the DNA of Colón, whose remains were exhumed in 2003 from the Cathedral of Seville.
The results of the study will be announced exclusively in this production, whose premiere is scheduled around October 12, 2021.
Lorente, a pioneer in applying DNA techniques in the forensic field and a world reference, will coordinate in the first semester of 2021 a group of Spanish, Portuguese and Italian scientists focused on studying Columbus's DNA, a key piece to determine his origin.
After an exceptional permit, Lorente exhumed the remains of the navigator in 2003 and his son Hernando Colón, which were analyzed together with the bones of the younger brother, Diego Colón, although the expert paralyzed the study due to the low efficiency of the technology at that time.
He deposited the bones in the armored room of the University of Granada until an improvement in the technology for genetic research, which has already arrived and will allow us to know the origin of Columbus.
The studies will be carried out in different parts of the world with the aim of providing objective scientific data that will allow historians and experts to confirm or discard some of the existing theories.
The strongest, most widespread, and universally accepted hypothesis challenged by this study points out that Columbus was from Genoa, although during the last century up to twenty documented theories emerged that attribute the origin of Columbus to places as diverse as Portugal, Castile, other parts of Italy, Catalonia, Mallorca, Galicia, England, Croatia or Poland.
Once the results of the genetic analyzes are ready, all these hypotheses will be studied and put together to solve the enigma of the origin of Columbus, a conclusion that RTVE will immortalize.
In May 2021, coinciding with the 515th anniversary of the death of Columbus, the University of Granada will expand this information.