These are the most expensive and luxurious gyms in the world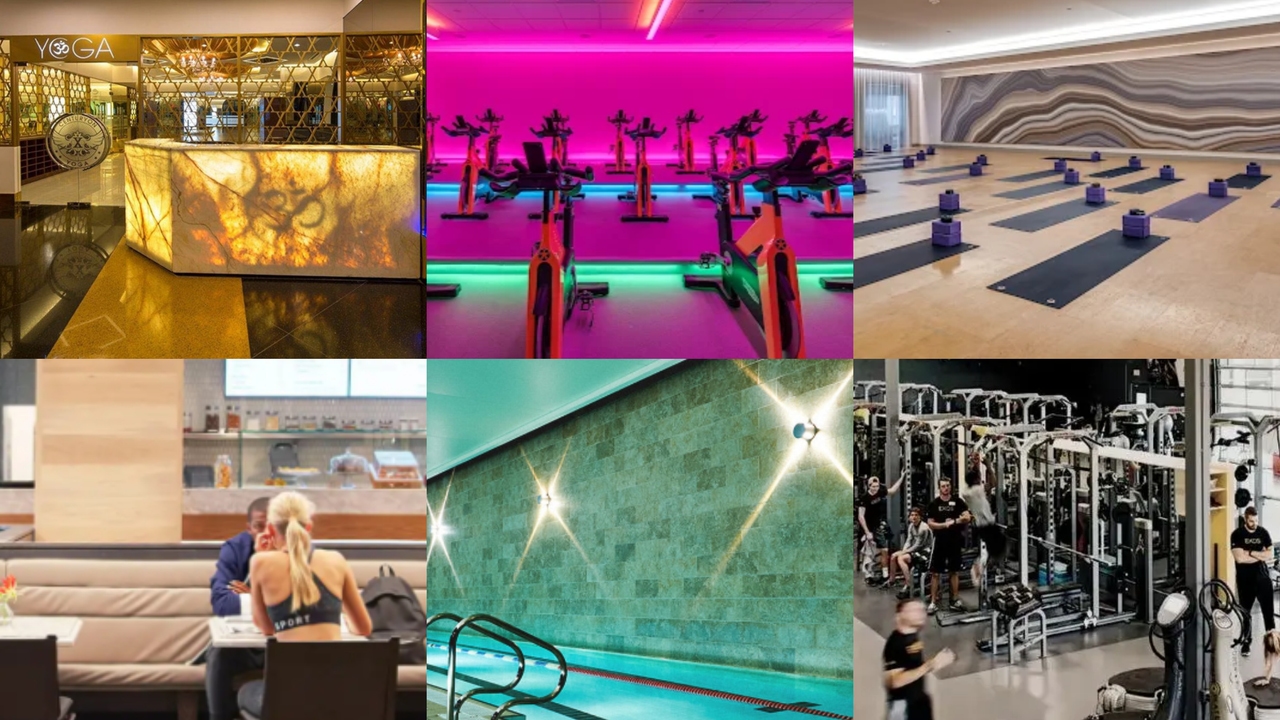 One of the challenges that we begin to consider each year is to crush ourselves either by running or in the gym to arrive with a few kilos less for Easter and of course for summer. A "bikini operation" that would undoubtedly be easier if we had personalized treatments, revitalizing juices and a movie setting. Spas, healthy restaurants, beauty treatments, swimming pools or custom training are some of the most exclusive gym services in the world. The clients of these spaces range from top models to DJ's, passing through musicians and artists of the first line or elite athletes and it is that not all budgets can afford their quotas. These are 6 of the most expensive Gym on the planet:
1. Royal City Club (Hanoi, Vietnam)
California gyms They are the most recognized in Vietnam. However, the most select clientele wanted authentic luxury spaces, and this is how the Club Centuryon arose, Premium gyms in which the annual fee close to €20,000 per year if we sign up for all the services it offers. The Royal City Club of Hanoi stands out especially, where each member has a personal trainer between 3 and 5 times a week, available 24 hours a day, 7 days a week on the phone and whose decoration is pure ostentation. In addition, it boasts a Yoga Center of 2,000 square meters where they teach the most expensive yoga classes in the world: €3,000 per session.
2. EXOS (Arizona, United States)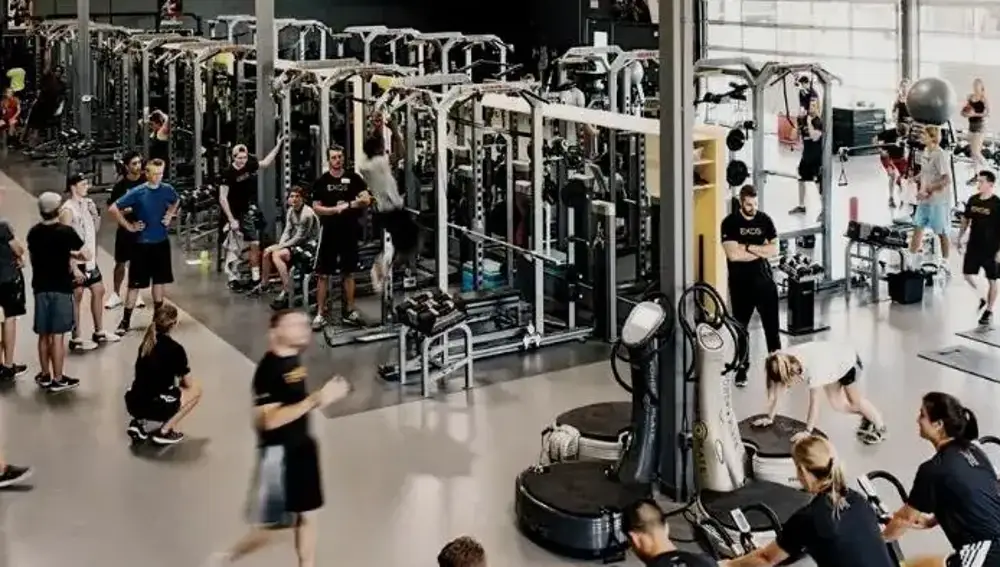 are defined as the gym "leader in integrated performance training, nutrition and physical therapy". It is the favorite site for some of the most famous athletes. Among the activities that you can do are treadmills, soccer field, cold and heated pools or the best physical therapies you can find. You could do all of this for a small fee. price of 30,000 euros per year.
3. Wellness Sky. Belgrade (Serbia)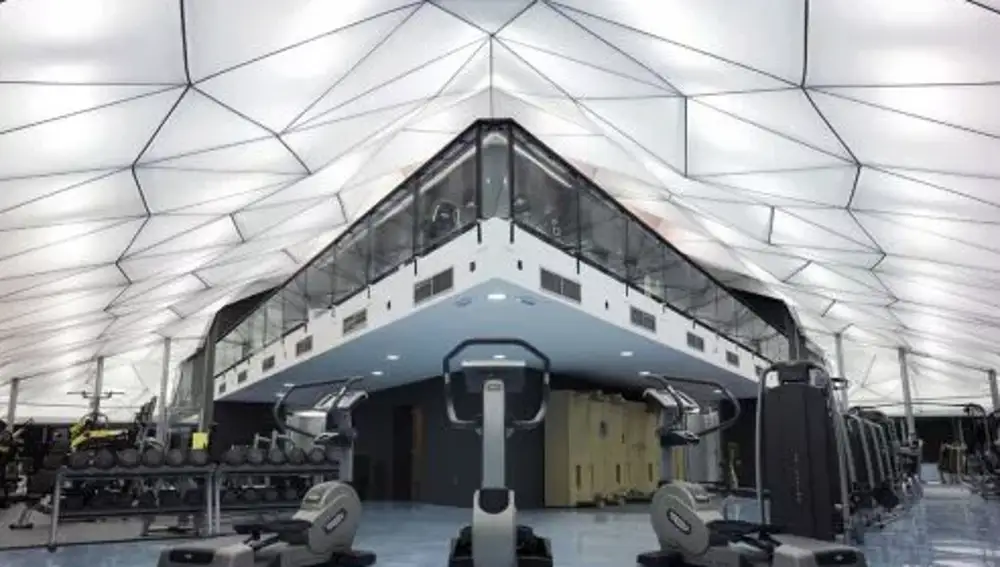 Neither in London nor in New York. One of the most expensive gyms in the world is in Belgrade, and occupies a triangular building called Danube Flower because it is suspended 15 meters above the river, on the city's seafront. It began as a restaurant a little over 35 years ago. When renovating it, the design was based on it being like a cloud on the existing structure from the 1970s. Through its windows, the views of the Danube are most relaxing. It measures 1,200 square meters and its training equipment is signed by the Technogym brand, the elite of bodybuilding equipment. Yoga, Pilates and Tai Chi are also taught there, and it has a spa. They will accept you for 27,000 euros a year.
4. E Madison Avenue (New York)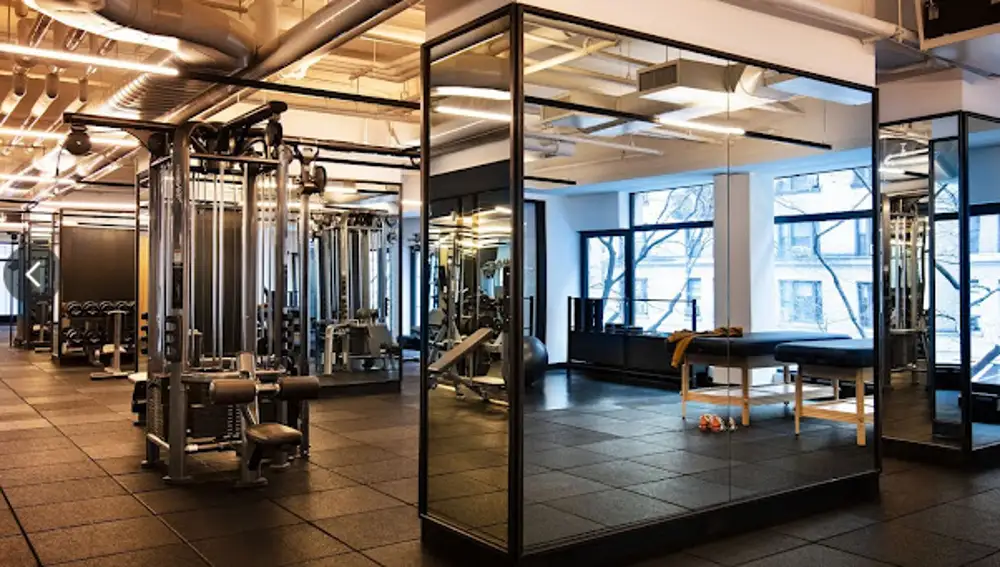 The Equinox have expanded throughout the United States preceded by their fame as exclusive (they have 106 centers spread across Boston, Canada, Chicago, New Jersey or London). In New York alone they have 42 clubs and the most "chic" is E by Equinox, on Madison Avenue. They have the most exclusive and personalized services and to enter you do not need the plastic bracelet that you often lose. There they directly scan your retina. They have an exclusive team of personal trainers to define your options for movement, nutrition, sleep, habits and behavior. They are famous its Spa treatments and Hypervolt therapies (Cwith percussion guns that, like a small drill, act with the repetition of blows on the muscles, which favors the distension of contracted and sore muscle areas, while improving blood flow). Of course they count with a nutritionist, laundry, and they program your diet. At the end of your training you can recover your strength with its service of drinks and healthy eating. It costs about 23,500 euros a year.
5. The Houstonian Club (Houston, United States)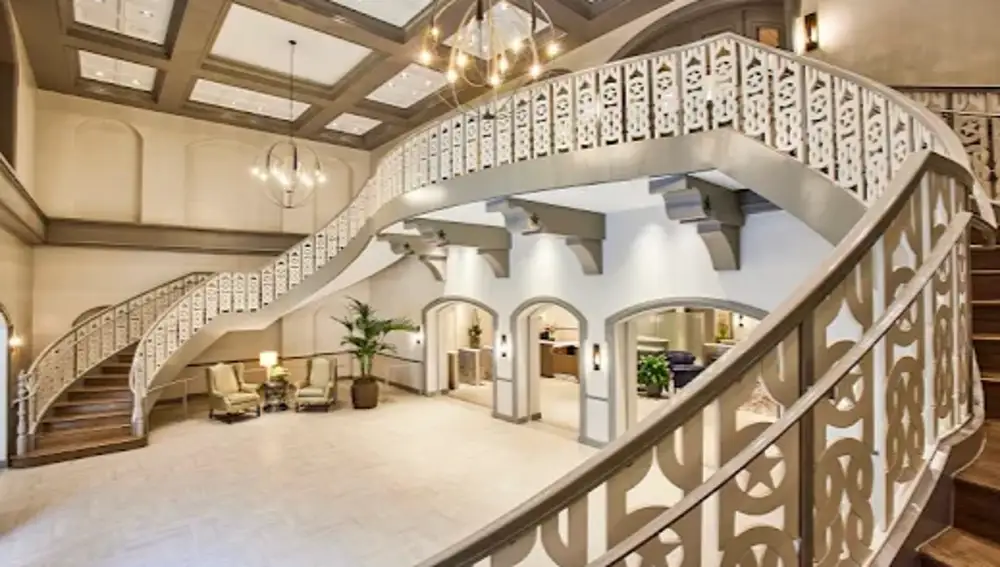 This gym has the honor of having Boxing ring, eight-seater tennis courts, three swimming pools, a life-size climbing wall and of course more than 300 machines of training. But this luxury comes at a price: €22,000 a year! or 200 euros a day. It also has several restaurants, which offer all kinds of healthy food.
6. Harbor Club (London)
It is a first class gym with exceptional facilities. The club offers six large training studios, three luxurious swimming pools, twelve tennis courts and nine spa treatment rooms spread over two floors. In addition to having all kinds of training you can taste the freshly prepared healthy food there to support your training.
This exclusive center in Chelsea, West London, has hosted several members of the royal family. Its price is around 16,000 euros per year.