Zuckerberg breaks his silence on the Facebook scandal: "It doesn't make sense"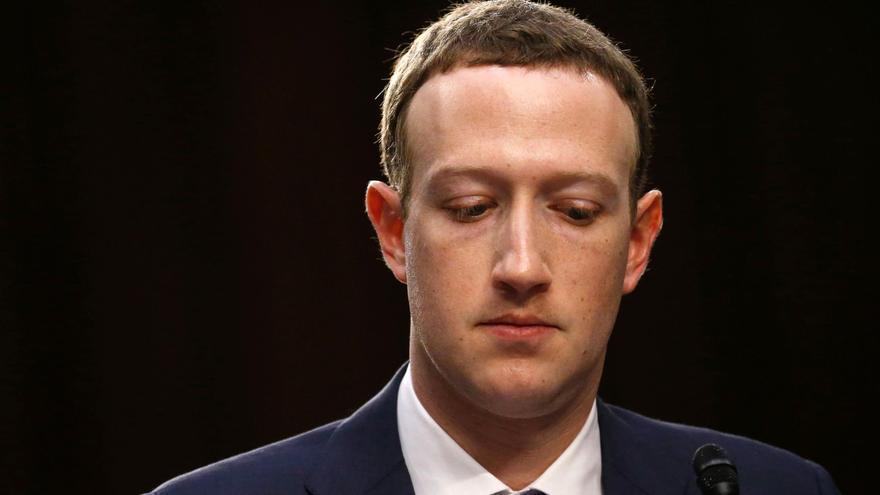 It took several weeks, but finally Mark Zuckerberg has broken his silence to respond to the leaks of a former employee that reveal how Facebook and Instagram fuel hate speech and have a detrimental impact on adolescent mental health. "It does not make any sense," remarked the founder and executive director of the giant of social networks.
Zuckerberg's statement to his employees coincided with the appearance before the United States Congress of Frances Haugen, the former Facebook engineer who has leaked thousands of internal documents proving the company's bad practices to the 'Wall Street Journal'. These investigations reveal that the platform accentuates lack of self-esteem and depression of the minors, that it deteriorates the public debate, that famous users were allowed to skip the rules and that its lack of regulation allows criminal groups around the world to use it for their purposes. "They know how to make Facebook e Instagram they are safer but they will not make the necessary changes because they have put their astronomical benefits ahead of the people, "said Haugen's devastating testimony.
Zuckerberg denies the major. "We earn money with advertisements And advertisers are constantly telling us that they don't want their ads to be found alongside harmful or angry content. And I don't know of any company technology that sets out to create products that enrage or depress people. Moral, commercial and product incentives point in the opposite direction ", he explained in an internal statement that he made public. "The argument that we deliberately promote content that infuriates people for profit is deeply illogical."
Limit the internet to young people?
Haugen's testimony primarily revolved around the impact Instagram has on the mental health of the teenagers. Facebook's internal investigation indicates that a growing number of girls said they felt worse about their body when using the social network, which accentuated their decline esteem and the chances of suffering depression or eating disorders.
The father of Facebook has not made any reference to the request that Congress has made to testify about this scandal, but he has hinted at some controversial proposals for that body to legislate in relation to minors. "What is the appropriate age for adolescents to use the services of Internet? How should they verify their ages? And how should companies balance the privacy of adolescents while giving parents visibility of their activity? "He asked.
Edward snowden, the exanalyst of the INC who exposed the US system of massive espionage against citizens and political leaders around the world, has criticized Zuckerberg's statement. "Respond to a national crisis by saying that Facebook is a victim and proposing to Congress that it consider legally restricting Internet use among teenagers, identifying verification mandates and limiting their privacy," he tweeted.
Zuckerberg has assured that Facebook works to study the impact of its networks and has been disappointed because "The false narrative that we don't care has been built". Likewise, it has ensured that they commit "to carry out more investigations and make them available to the public."
Facebook's top executive thus breaks his long silence on a scandal that seriously threatens his reputation and could have more profound effects than that of Cambridge Analytica. Until now, Zuckerberg had responded to the leaks by posting videos of relaxing with his friends on a yacht, something the American press read as a gesture of defiance.