Zidane, on his future: "Let's see what happens"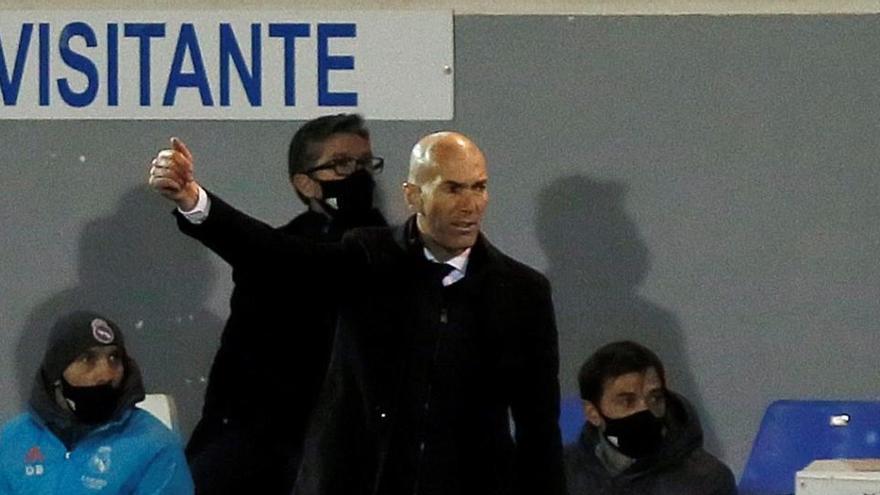 Zinedine Zidane, coach of the Real Madrid, showed uncertainty when asked about his continuity on the bench after being eliminated in the Copa del Rey round of 32 against a Second B team like Alcoyano, and said that "Let's see what happens these days", waiting for news from the upper echelons of the club.
"When you lose there are always things that are talked about but I take responsibility and what will happen will happen. I'm quiet. When we are on the field the players want to win the game, they try, but sometimes different things happen. We must assume it and we will see what happens these days, "he said after being asked if he fears for his future.
The French coach took full responsibility of the elimination of a Copa del Rey which is the only title he has not won at Real Madrid.
"I am the coach, the responsibility is mine and I will assume it as always. The players have tried and if we score the second goal it will be another game. There is also a goalkeeper who has made three saves and the second goal did not want to enter. I have the responsibility, the players have tried and we are out, "he said.