Zasca from Javier Ruiz to Joaquín Prat after criticizing Podemos for pointing out journalists: "Vox did it with me"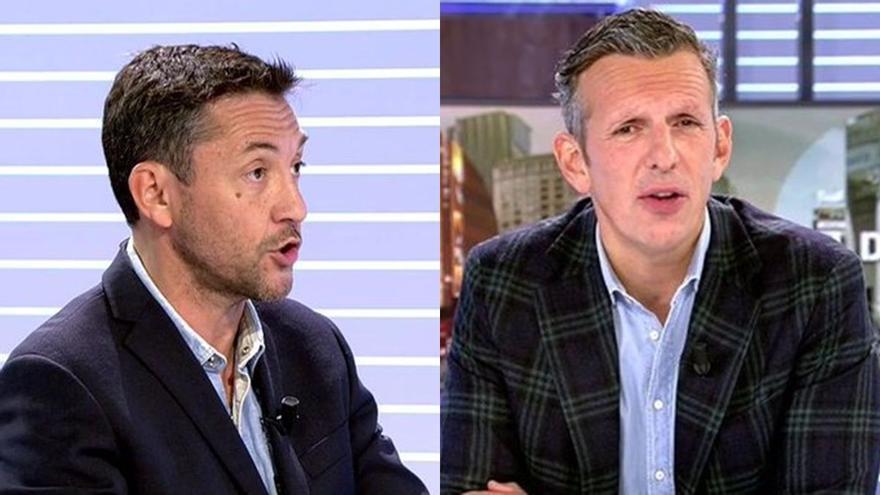 Pablo Iglesias charged this Monday again against Ana Rosa Quintana, which during an interview on Cadena Ser he called "ultra-right media spokesman" and which he criticized for spreading hoaxes that affect him. His words had the presenter's quick response, which was not cut: "Fascist is the one who points to the one who thinks differently, that is not democratic … Mr. Iglesias, you are a fascist!"
The presenter had the support of her set and also other colleagues such as Joaquin Prat, who came to his defense in 'Cuatro al día': "What I have never seen is that a series of journalists are identified with images in a campaign electoral video. I had never seen that before, "said the presenter.
However, Prat met a zasca from Javier Ruiz, a collaborator of the program, who was astonished to reply: "But if that has Vox with me, last week. I haven't seen anyone protest this"said the journalist, while the presenter did not know what to say." You can go, and you can look at it. In an intervention precisely with Ana Rosa, denying something that was flagrantly false, that of 1,700 euros per child … I have not seen anyone, "he complained.
Javier Ruiz came out in defense of Eduardo Inda, "with whom I do not share any ideas and from whom life, profession or my career cannot distance me further", since in his opinion "politicians and power are not there to point out the counter-power ". "We have made the wrong direction on this road. The powers that be to endure criticism and to respond to the information demands of the counterpowers, whether we like it or not. I am very concerned about this signal to journalists, I insist with those who do not. I take communion ", he added.
"Having said that, I also worry about those on the other side and the silence on the other side ", Ruiz affirmed, who expressed: "Because this decibel level rises when it is pointed to the right, but when Vox points and puts a target on the chest of the press then nothing happens. I am worried about both sides. The time has come to go down the tone of the speech. "" Let's not be silent when others do the same or even worse, "he complained, referring to the far-right party.