ZARA closes its Saint-Germain-des-Prés store, the most emblematic of Paris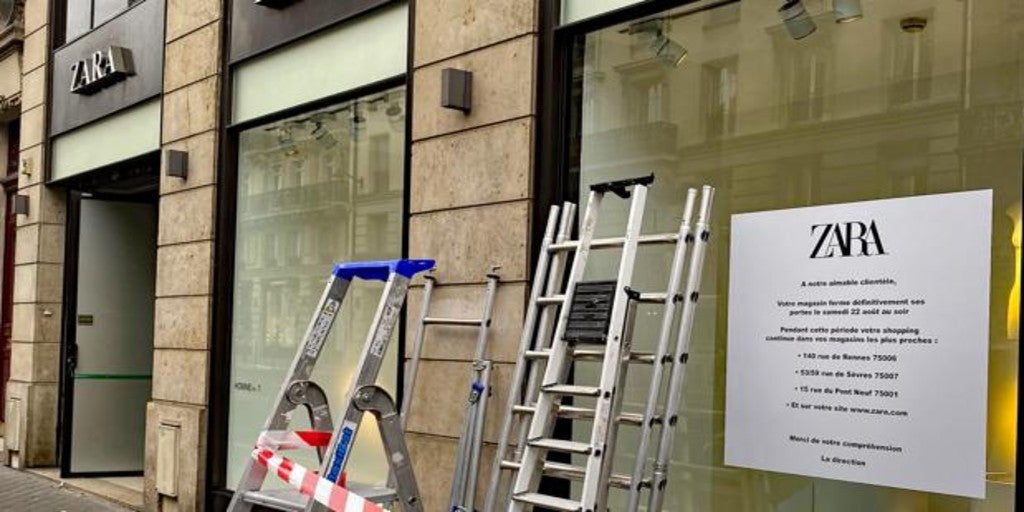 Correspondent in Paris
Updated:
save

Zara, the large company of the Inditex group, has closed its most emblematic store in Paris, three hundred meters from the Saint-Germain-des-Prés church, where Spanish-French relations began in the 11th century. The closure of that famous store was under study for just over a year, the coronavirus crisis has precipitated events.
«We inform our friendly clientele that our store closes its doors definitively on August 22 in the afternoon, "a poster posted on the shop windows reported since Sunday. A team of workers dismantled the last signs of the store late in the morning of Monday the 25th.
Zara landed in Paris in 1990, after the opening of its stores in the US The group's first Parisian stores were opened in the Opera Garnier area, near the Grands Boulevard, a former luxury neighborhood, at the beginning of the 20th century. A very broad Parisian establishment followed, with shops in the Elysian Fields and the Avenue montaigne, among other commercial areas.
In the Parisian "galaxy" of Zara, the store on rue de Rennes, three hundred meters from Saint-Germain-des-Prés and two legendary cafes, the "Flore" and the "Deux Magots", had a very particular importance. He The Saint-Germain district has been the "little bud" of "chic" Paris for several decades., the one of the most expensive apartments and the shops / boutiques of great cosmopolitan luxury. Until last Saturday, the neighbors of that Zara store were Armani, Lancel, Weston, Mont Blanc, among other high-end brands.
The closure of the Zara store in Saint-Germain may mark a business evolution of the international sale of prompt fashion textiles, where the internet begins to have an increasing importance.