Zapatero will publish an essay on Borges in September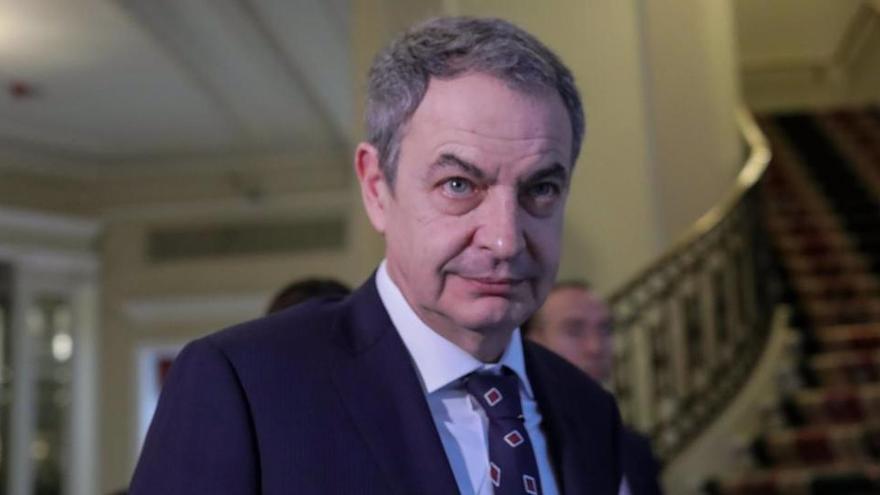 The former president of the Government, Jose Luis Rodriguez Zapatero, will publish in Huso Editorial next September a essay entitled 'I'm not going to betray Borges', as confirmed to Europa Press by a spokesperson for the publishing house.
Rodríguez Zapatero's work will be published within an essay collection "different, not common to what is often assumed when referring to this genre". The publisher explains that the former president "will offer his personal interpretation of the Borgian universe from fidelity to a new work that seems to be new, inaugural, in each reading."
Zapatero already prefaced when he held the position of secretary general of the PSOE a work by Borges, 'Ficciones', published in 2001 in a collection of the newspaper 'El Mundo'. In the prologue, he acknowledged having "been sick" of the Argentine writer when he was young. "Everything is in Borges and he knows it," he wrote then.
"He is about to leave the safe and comfortable world of which daily life is made to enter an absolutely new territory. Borges discovers in his work, or perhaps invents, another dimension of reality", said Zapatero of 'Ficciones' ago already almost 20 years.
In addition, from this title, the Huso Editorial collection will present a total of ten other works with names like Marifé Santiago Bolaños, Laura Freixas, Mercedes de Vega, Luciana Prodan, Eduardo Blázquez or Soledad Córdoba.
In addition, this January the first two works of the collection are released, which are 'Violence is a miserable vein that we cover with songs' by Marifé Santiago Bolaños and' Sylvia Piath and Ted Hugues: genia and genius, genius and muse, genie and muse? ' by Laura Freixas.