Zapatero admits that his mandate generated a bubble of 29,281 million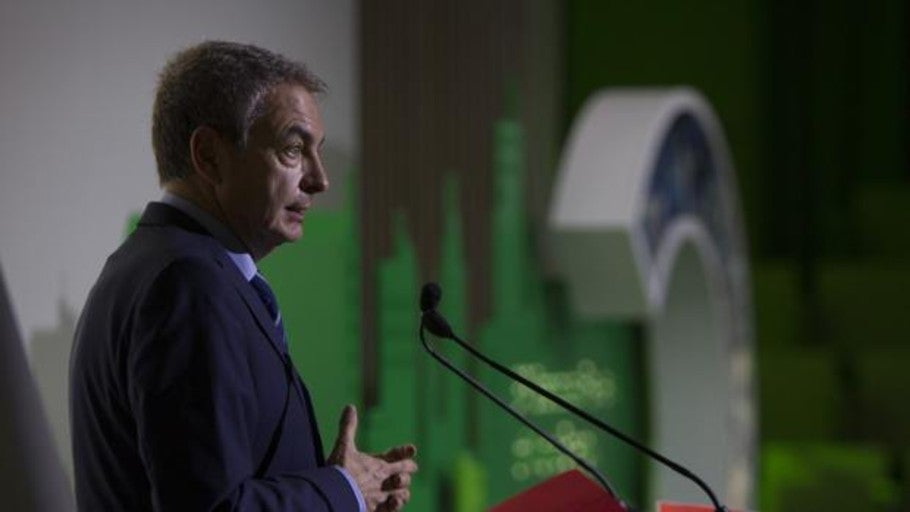 Updated:
The former president of the Government, José Luis Rodríguez Zapatero, acknowledged yesterday that during his term between 2004 and 2011 a bubble was created in the renewable energy sector by encouraging and giving premiums to electricity generation with wind energy and, above all, solar photovoltaics. This bubble generated a tariff deficit (difference between revenues from regulated activities and expenses) of 29,281 million euros during its two governments.
During his presentation of the report «Statistical Review of World Energy 2019"Of BP, Zapatero justified that situation in which Spain" has a tendency "to originate bubbles. "As soon as there is a sector that is encouraged, that takes priority, that there is an expectation of demand, because the risk you have there is the bubble". I'll know. »
He recalled that with the installation of renewables «it was done as with mortgages», Because these rights« were made, they were packaged »and bought by investment funds. He said that "there was a bubble, but we are going through a great transformation and our installed capacity of renewable energy has taken an extraordinary leap".
It must be remembered that the tariff deficit was created in 2000 by the second Government of José María Aznar, because among other reasons and as he himself has recognized, the tariff of the light was used as a political weapon and to balance inflation. The deficit for that year was 250 million euros.
In 2008, with Miguel Sebastián At the head of the Ministry of Industry, in our country the record number (not yet surpassed) of 2,718 megawatts (MW) of photovoltaic solar power was installed, with costs 80% higher than the current ones. The deficit of that year was 6,287 million euros.
The gap had exceeded 30,000 million euros in 2013, when the Government of Rajoy decided to put an end to this bubble that threatened to be more serious than that of the bank. The following year was the first in which the electricity system generated a surplus (550.3 million euros). The deficit at the end of 2018 was 18,851 million euros and will not be settled by consumers until 2028.
Rodríguez Zapatero added that one has to be "demanding" in climate change policy objectives, believing that "it is better to start from very high-level objectives", as the Government of Pedro Sánchez, to whom he asked "to be brave". The energy transition "is the most important challenge of civilization" and climate change is an undeniable certainty, "he said.
On Venezuela, commented that "I have been working for three or four years to try that Venezuela does not produce a catastrophe of civil confrontation", and stressed that it knows "all the interiorities of the competition that is established there. And what would happen in Venezuela would not happen if it were not the country with the most oil reserves in the world. So clear".
For his part, the president of BP Spain, Luis Aires, said that "there is a certain risk at present that another burburja is created in renewables because they are acquiring rights to speculate, which will increase prices".
Technological neutrality
He affirmed that renewables "are essential in the energy transition, but for a rapid decarbonization in electricity generation, all energies, such as natural gas, are necessary." He added that «we defend technological neutrality», That is, a« fast and at the lowest cost »energy transition.
He also asked for measures to renew the Spanish automobile fleet, since the average is 12.5 years old. «The doubts of consumers to buy a car today, since electric cars are still very expensive, increases the age of vehicles and, therefore, triggers the Emission of polluting gases»
. (tagsToTranslate) shoemaker (t) command (t) bubble



Source link