Zamakona will resort to tendering the land for the offshore wind farm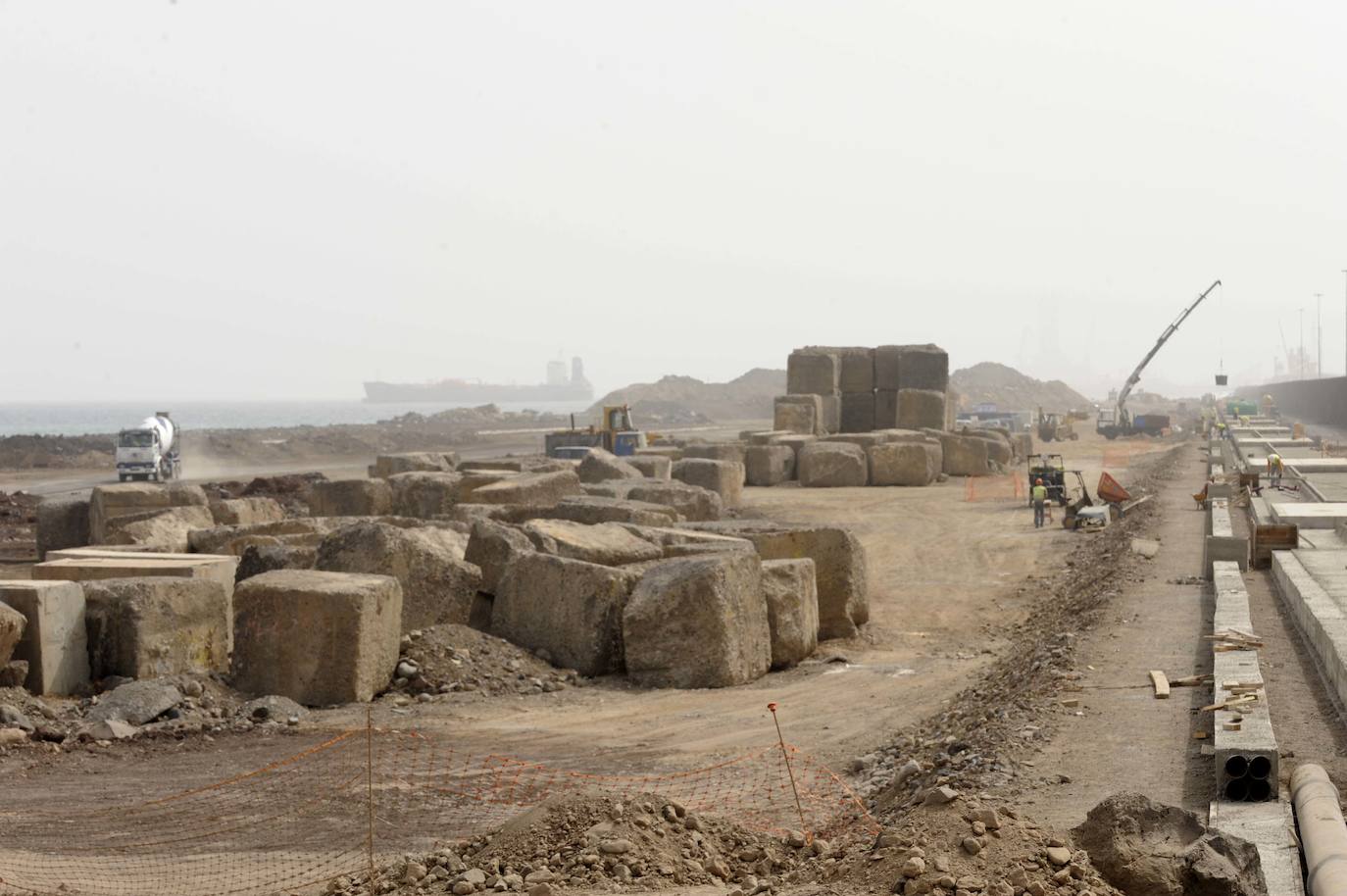 The CEO of the company, Álvaro Garaygordóbil, who had requested a concession on the space, is "disappointed" by Ibarra's decision and points out that "he will ask for explanations"
The company
Zamakona Yards Canariaswhich is one of the main shipyards in the port of Las Palmas,
will appeal the decision of the Port Authority to put out to public tender the space in the Africa dock intended to be the great logistics platform for offshore wind power.
Zamakona requested at the end of last year and through the company
MRI Canary Base a concession on this land and in the competition process a second offer appeared that (Canarias Eólicas Concessions), which according to the president of the Port Authority of Las Palmas, Luis Ibarra, forced him "for the sake of transparency" to raise a public contest.
However, Ibarra's decision raises doubts among the directors of Zamakona, who are evaluating an appeal with their legal teams. «
We are upset. We thought that this would go to the competition process but we never thought that this would happen, "
indicates the CEO of Zamakona, Álvaro Garaygordóbil.
As indicated, the company is considering appealing Ibarra's decision through administrative channels. "It is clear that we have to do something and that we have to ask for explanations," he adds.
The Zamakona project provided for an investment of 27 million compared to 15 for Concesiones Eólicas Canarias, which is a company with no experience

In his opinion, the differences between the two projects, that of Zamakona and that of Concesiones Eólicas Canarias, did not force them to go to a tender.
The Zamakona project It foresaw an investment of 27 million euros to create a ship repair center and offshore renewable energy elements. The space in the Africa dock responds perfectly to the needs of the new industry that is going to emerge in the Canary Islands due to offshore wind power, since in this extension there is enough space to create ships, store and assemble the equipment.
The offer of Concesiones Eólicas Canarias contemplated a lower investment, of 15 million euros. In addition, this company, which is unknown in the Canary Islands, does not have any experience. Close sources suggest that this company has been created "fast and running" with the sole objective of presenting a project that stops the concession to Zamakona.
Ibarra has pointed out that the idea is that the new space be awarded in 2025 and that it be operational in 2030.
The Zamakona project expected that the new 'offshore' center would be operational in 2024,
six years earlier than he will be now with the contest.