Zahara announces the release of 'Puta', his new album about "pain and guilt"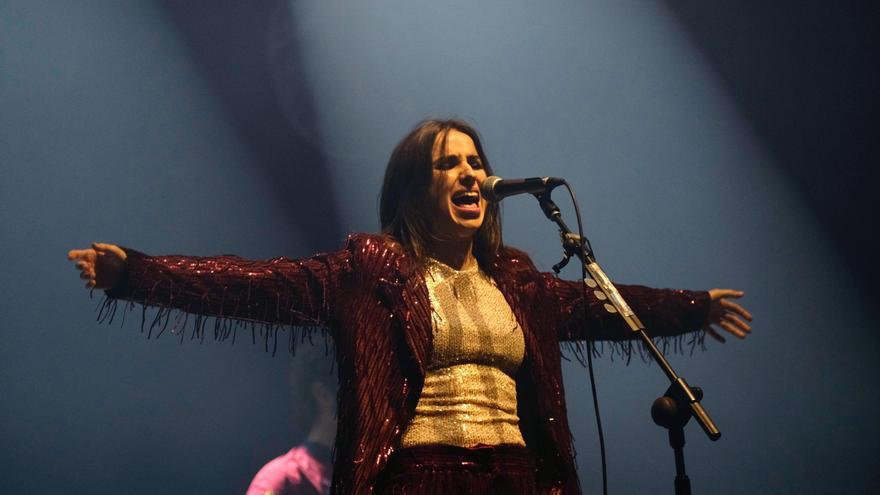 Zahara has revealed this Wednesday that his new album will be released on April 30 and that it will be titled 'Whore', the nickname with which they referred to her with only 12 years and that, as the author has explained, it serves here for everyone to feel "the discomfort with which we have to live."
"I wanted to make a record that talked about those stories of pain and guilt. What I did not know is that I would end up counting my own ", has revealed in his official profile of Instagram, in a long text that contextualizes what will be his long-awaited sixth studio album.
Zahara (Úbeda, 1983) tells there that she arrived at "something terrible, dark and damaged to show the world" and that it has served her to "exorcise demons (…)", leaving let your "blemishes" show through.
"PUTA is full of awkward places. From its name to its cover, from the songs themselves to how it is sung and produced. Whore is my story, told from the wounds that ooze, from the sore and the open flesh and it is also part of my healing path, "he explained.
The composer, interpreter and writer from Jaén has also published the photo that will illustrate this new work, an image in the middle of the night, very contrasted, in which she appears portrayed with the typical nimbus that accompanies the virgins in Christian iconography, made up, eyes slightly ajar and smoking a seemingly marijuana cigar.
Zahara has generated great anticipation in recent weeks with the spaced release of the first singles taken from 'Puta', starting with 'Merichane ', in which she denounced the abuses, harassment and hardships suffered as a woman and an artist throughout her life, and which they followed 'Song of death and salvation 'and' Taylor '.
Working independently for years, he has become one of the most relevant figures in the music Spanish thanks to records like 'Santa'(2015) and, above all, by'Astronaut'(2018), which was a finalist for the Noise Award for the best Spanish album for the specialized press, as well as'_BCN626'(2020), his work with Martí Perarnau under the acronym _juno.