Yves Saint Laurent, the twilight of a demigod | Babelia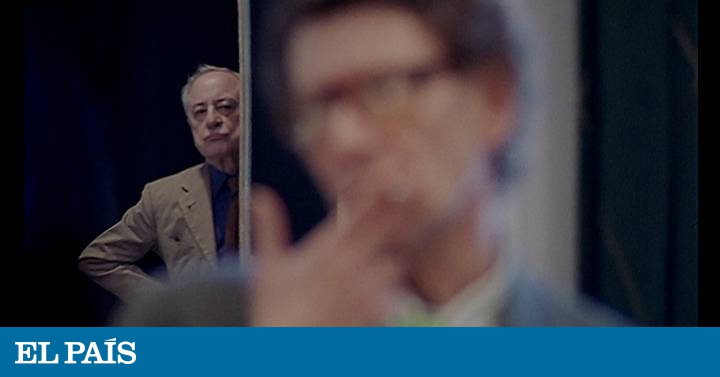 Celebration was shot between 1997 and 2001, coinciding with the last years of work of Yves saint laurent. The documentary was intended to be part of the glory that his partner and companion for half a century, Pierre Berge, wanted for the farewell of the myth. But something escaped his tight control and what emerged was not only the tremendous nature of a captive genius in his decline, but the role of Bergé himself in that imprisonment, in that life that in the words of the businessman was that of a "sleepwalker" that it should not be "awakened." The film premiered at the Berlinale in 2007, but ended up being kidnapped by the lawyers of the maison to revive now, when its protagonists are already dead. It is a fascinating document about the twilight of a fashion god who formalized his retirement in January 2002, at age 65, six years before he died. As happened months before in a tribute in New York that the film collects, Saint Laurent appealed to his natural inclination to drama when describing fashion as a profession that, although it is not an art, uses people who behave like artists. "That is," he declared, "we must sacrifice everything for our work, sometimes even our lives."
His extreme camera discomfort forced director Olivier Meyrou to shoot with the same strategy as when filming wildlife: choosing a discreet corner, standing very still, and waiting. The result is a film that, although it takes place in a temple of lightness, captures a thick, oppressive and toxic environment, where only the air seems to flow in the cheerful workshop of the seamstresses. Bergé stands out in the skin of the faithful jailer, supervising every movement of a creator who fulfills his part of the contract like a sleepwalker locked in a golden cage. "He is in his world and I try to ensure that he continues like this, that he can walk on rooftops without falling," the businessman confesses to a journalist. Minutes earlier, Meyrou's camera steals an awkward moment: Bergé addresses the designer like a marionette and instructs him on how to deliver an "upright" speech, without dropping "like an old man".
Self-absorbed and defeated, Saint Laurent always seems indifferent to everyone, including his French bulldog, Moujik IV. He only seems to revive before the beauty of one of his models or when a makeup artist powders his face and he, with delicate kindness, returns a smile. Trembling, when he trembles down a staircase, he is frightened by his own image reflected in the mirror. It is a disturbing detail that connects with the portrait that Bertrand Bonello signed in Saint Laurent (2014) and in which Helmut Berger played the dressmaker in his later years. In that biopic, another project that aroused the ire of Bergé, the designer –interpreted in his youth by Gaspard Ulliel- He also lamented his own reflection.
In Celebration, he hardly speaks, only during an interview in which he claims to feel plagued by anxiety and fear but ready to start from scratch once more. A spiral of insecurity that is not new, that repeats itself every time it faces a collection. Meyrou stops at seemingly insignificant moments: the couturier's blank stare, Bergé's omnipresent vigor, and the logical tensions of teamwork. The recurring theme is that price to pay, an unhappiness assumed with infuriating frivolity. In life, Bergé ever mentioned to that "great family, magnificent and lamentable, of the nervous ones" to which his partner belonged. The pathos reflected in this documentary takes them even further and, with champagne in hand, they even allow themselves to toast in the name of the misfortune of a "recluse" who has sacrificed his joy for "creation."
Celebration (2018). Olivier Meyrou. Available in Filmin.