'Your face sounds like me', 'Montealto' and 'The keys to the 21st century' compete for the audience tonight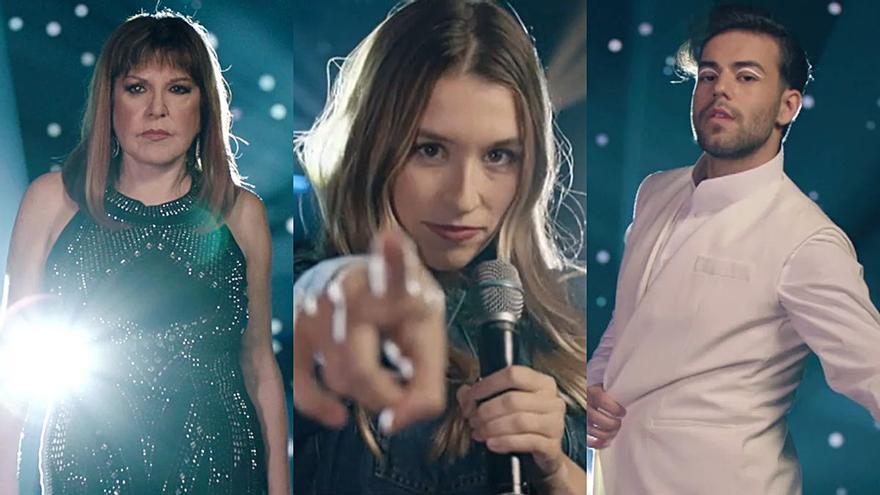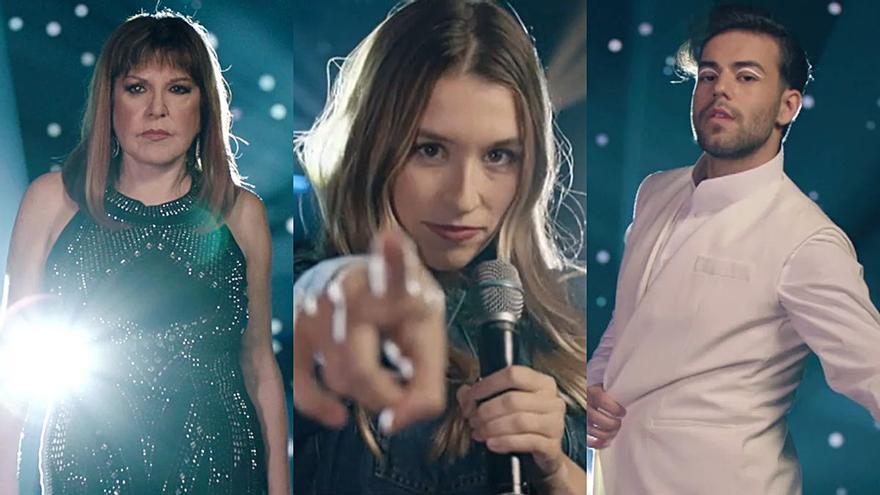 A new special 'Montealta' (22:00 hours) arrives tonight at Telecinco. In this space presented by Jorge Javier Vázquez, Rocío Carrasco will discover three new rooms of the reconstruction that the program has carried out of the house in which her mother spent the last stage of her life. After revisiting the bedroom as he left it when he was 18 years old, Carrasco will go into this installment in the living room, the dressing room and the main room, where he will find original objects and documents and share memories and experiences of that time. His testimony and his reactions will also be commented on by a team of collaborators.
Manel Fuentes, surrounded by music on Antena 3
Antenna 3 broadcasts tonight (10:00 p.m.) a new gala of 'Your face sounds familiar to me 9'. In this installment, Lydia Bosch needs someone to imitate Coque Malla and Anni B Sweet, Agoney is the same to play Elton John and Years & Years and the same for María Peláe with Becky G and Annita. Los Morancos will be Julio Iglesias and Patty Pravo; Rasel will imitate one of the members of the Red Hot Chili Peppers; Eva Soriano will play Natalia Jiménez; Loles León will be Liza Minnelli; David Fernández will put himself in the shoes of Paco Gil. Lastly, Nia Correia will play Normani. In addition, the program presented by Manel Fuentes will feature Supremme de Luxe as the guest of the night.
Javier Ruiz studies in La 1 the hatred generated after the Benidorm Fest
'The keys of the 21st century', the new current affairs program presented by Javier Ruiz, returns tonight to TVE's La 1 (10:15 p.m.). In this installment, the space will address the hate speech recorded on social networks with Chanel, winner of the Benidorm Fest contest, who has asked for respect and for people's emotional health to be taken into consideration before issuing attacks. It will also connect live from Galicia with the Tanxugueiras group and perform a duplex with Rayden, finalists of the contest. The program will also feature a discussion table on set with Natalia Calderón, professional singer, actress, composer, vocal coach, vocal therapist, singing teacher and member of the Benidorm Fest jury; a member of the group Varry Brava; and María Eizaguirre, director of Communication and Participation of RTVE. In addition, this Friday's program will also address the new Housing Law as the second topic of the night.
'Research team' premieres this Friday (10:30 p.m.) the report 'Bar Spain: Story of a Hoax'. The biggest fake news spread in our country will be judged in the Castellón Court. Ten people who have spread this great lie through the networks face 45 years in prison for slandering and insulting politicians, businessmen, a judge and a captain of the Civil Guard. All of them were falsely accused of belonging to a nonexistent satanic sect that abused and killed minors in a roadside bar in the Castellón municipality of Benicarló. For the first time in two decades, three of the victims of the hoax speak to 'Investigation Team', including Carlos Fabra, who was president of the Castellón Provincial Council for 16 years.
Four bet tonight (10:30 p.m.) for a new program of 'In the spotlight'. Although there is strict regulation in this regard and many of them are openly questioned by the scientific community, some products considered toxic are marketed and end up being used in food processing. In today's report, Verónica Dulanto and Marta Losada travel to Brussels to collect testimonies and shed light on this controversial issue, which is influenced by the interests of large food industry lobbies located in this city.