Young Spaniards are vaccinated en masse despite stigmatization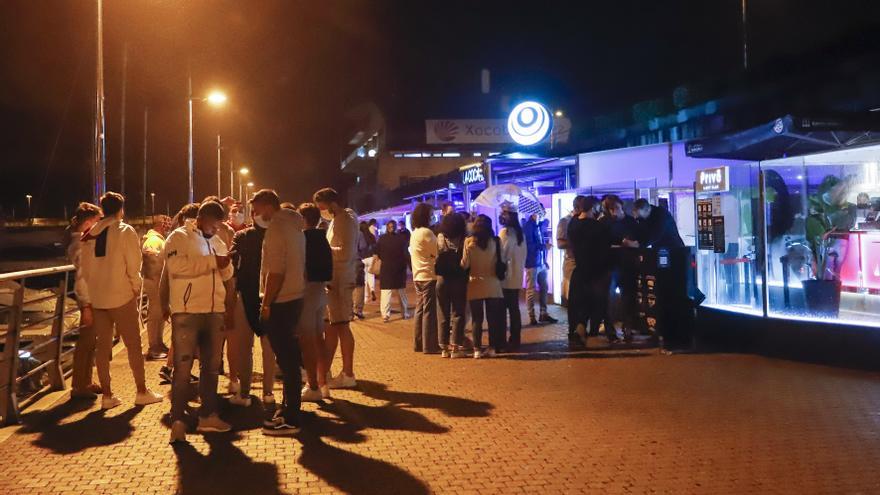 The young Spaniards between 20 and 29 years old they go to get vaccinated en masse in communities such as Madrid, Catalonia or the Balearic Islands, despite the stigmatization that accompanies this group, identified as responsible for the fifth wave of coronavirus for uncontrolled parties, crowds and little respect for prevention measures.
Just one month after the start of the vaccination campaign in this age group, already more than half of young people have at least one dose in the Canary Islands (57%), Madrid (56%), Balearics (54.4%), Castilla la Mancha (55.9%), Murcia Y Asturias (55.2%), Aragon (54.2%), Andalusia (52.7%), Navarre (52.4%) and Catalonia (50%), according to data published last Friday by the Ministry of Health.
In addition, two out of ten young people between 20 and 29 years old already have the complete guideline in Balearics (27.5%), Aragon (23.2%), Catalonia (22.6%) and Madrid (19%).
However, given this avalanche of infections that affects young people with special virulence, this group regrets that part of the population calls the increase in cases the "wave young".
In fact, young people with the hashtag #Yomevacuno have wanted to show on social networks their commitment to stop the pandemic, at a time when those over 16 have already begun to be vaccinated in some communities such as Madrid, the Basque Country, Catalonia or the Balearic Islands.
Michael, from Madrid, tells Efe the ease with which he got his appointment: "I did it as fast as possible and I was able to find a place in my neighborhood ", while 25-year-old Pedro regrets that in Cantabria his generation has not yet begun to be vaccinated.
"Here the percentage of young people it is much lower. So it is normal that our turn has not yet come ", he points out. The progress of the vaccination campaign is accompanied by a relief both in deaths and in hospital admissions, since young people suffer from this disease in a milder way, sometimes, asymptomatic.
Despite being almost the last to be immunized, according to the vaccination strategy, 47% of young people between 20 and 29 years old have received a dose and 16.6%, the complete schedule. The majority of young people consulted by Efe coincide in the same message of solidarity against vaccination: "It is not for you, but for others," Manuel Jesús from Cádiz explains.
Andalusia and Madrid are the communities where more boys between 20 and 29 years old have been vaccinated, and while the first sum already more than 489,006 and exceeds 52.7% of young people with one dose and 12.3% with the full schedule, in Madrid about 415,881 already have the first regimen, 56% and 19%, both vaccines.
Fight stigma
Relaxation in covid prevention measures, parties, large bottles and crowds, mostly held by young people, has led this fifth wave to be called the "young wave".
In some cases, stigmatization borders on insanity, denounces Efe Jesús, a 23-year-old boy from Madrid who tells how they denied him the greeting: "Don't greet me, you're young," they reproached him.
From Cádiz, Manuel, 24, regrets that the behavior of a "very small" part of the young population has been taken as that of the vast majority, while Ainhoa, a native of León, mentions that young people "are part of the problem, but not the only one" and appeals to the absence of values ​​such as "education and solidarity" in the actions of their peers.
Most of the young people interviewed assure that vaccination is the only possible way "if we want to recover life as we knew it until a year ago".
Vaccination of the youngest
Vaccination among the youngest, between 12 and 19 years old, is also advancing in some communities in response to the criteria of experts from the Public Health Commission. In all the communities the first doses, although the percentage of this population vaccinated is only 12.1% with one dose and 2.7% with the total regimen.