Young people under 34 would have to charge double to buy a house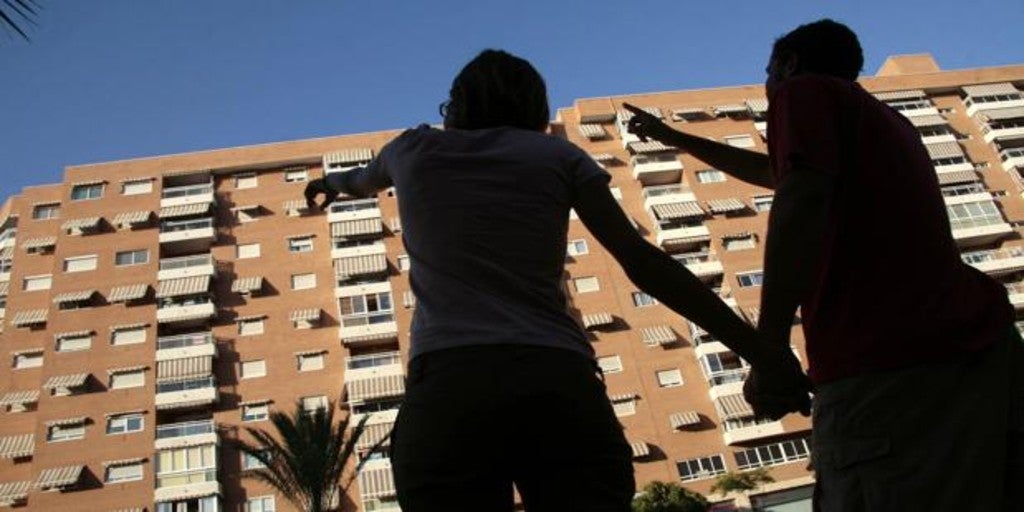 Madrid
Updated:
save

Young Spaniards should have a salary of 1,935.57 euros per month to be able to buy a home without allocating more than 30% of their income, exactly double (101.41% more) of the salary of salaried employees under 34 years of age. At the end of 2019, only 18.7% of Spanish youth had been emancipated.
A young person who wants to buy a house financing 80% of the sale price should pay an entry of 4.1 times his annual salary, according to data published by the Emancipation Observatory of the Spanish Youth Council (CJE). And it is that the entry in these conditions would be equivalent to about 47,104.8 euros.
Before the coronavirus crisis, one in five young people with work was at risk of poverty and exclusion social, since they tend to have jobs characterized by precariousness and temporality.
Of the young people who ended up with a job last year, 55.4% did so in temporary positions and, above all, in sectors where the coronavirus has destroyed a lot of jobs, such as hospitality or tourism.
"The purchase of a free home has been impossible for a young person for more than a decade," they explained from the Youth Council. Even the oldest youth, those between 30 and 34 years old, they would have to charge 48.23% more to be able to face a house in property.
On International Youth Day, which is celebrated today, it is appreciated that the rental option would not be valid either, since it would imply for the majority of young people up to 29 years old dedicate 90.7% of your salary. In Catalonia, the Balearic Islands and Madrid, the cost of access to free rental housing would exceed 100% of salary; that is, it is materially it is impossible for the youth of these regions to emancipate themselves In solitary.
Faced with the impossibility of buying or renting a free home, young people who want to become independent have three main options: delay the decision until later – the majority option -, aspire to participate in the process of awarding a protected home – with little supply – or look for alternatives outside the market.
The only option for young people with a job is, according to the Emancipation Observatory report, to share a flat. This would cost each young person an average of 287.45 (the average rent for a room), that is, an outlay of 29.9% of their salary, when the maximum percentage of their income that a person can dedicate to housing is 30% to be able to meet the rest of the expenses.
A whole rental home would cost a young worker 44.3% of their salary, which is practically impossible. This is due to the fact that the price of housing for rent in Spain continues with a considerable increase that, on average, reaches 872 euros per month at the end of 2019. The financial effort involved in paying the price of the rental home for a young person, whether or not they have a job, and alone, would be equivalent to 90.7% of their net salary.
According to the president of the Youth Council, Manuel Ramos, "many times the reality of young people goes under the radar of general measures." In this sense, he mentioned the initiatives taken during the coronavirus crisis and made it unpleasant that, sometimes, they do not reach young people.
"Whoever is in extracurricular internships or even who works without a contract cannot avail himself of a Temporary Employment Regulation File (ERTE). In a scenario, moreover, where the job search is complicated, as is the possibility of having a first work experience, "she said.
Likewise, the CJE regretted that many programs and aid for the purchase or rental of housing for young people are "de facto inaccessible to people under 30 years old", Since" they include requirements such as fixed work contracts or a certain permanence ", something unattainable for many young people.