"You must also request the credits from the recovery fund"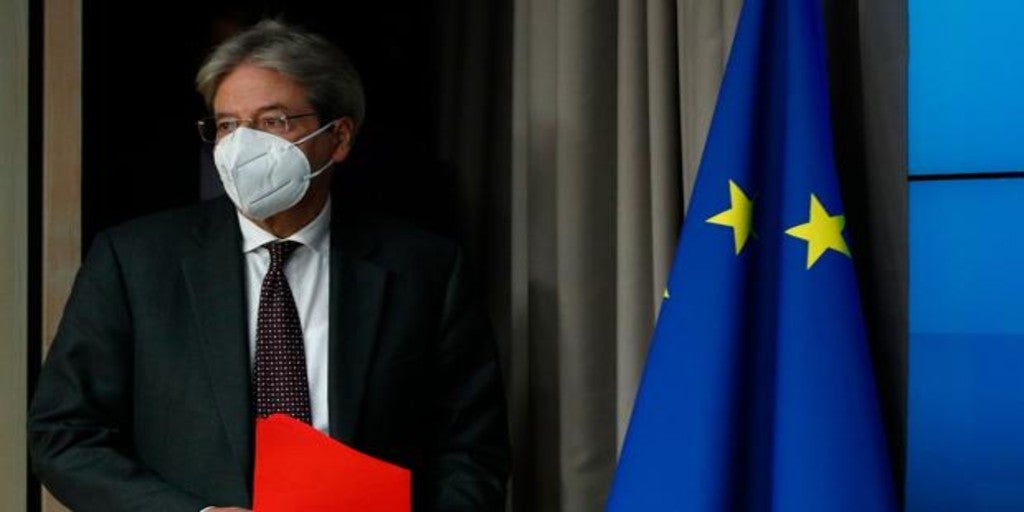 Updated:
save

The Commissioner for the Economy, Paolo Gentiloni, on Tuesday encouraged European governments to request both grants and loans from the recovery fund for 'Maximize' your impact on the European economy, while you have asked for a "quick" agreement so that you can get up and running as soon as possible.
'We need a quick agreement between the Council (countries) and Parliament. An accelerated application of the Recovery and Resilience Mechanism (RRF) and use it in full across both grants and loans they would maximize the potential contribution to a coordinated fiscal policy, "said the Italian at the end of the Eurogroup meeting by videoconference.
The RRF, the main instrument of the recovery fund, distribute non-repayable grants and loans to Member States, but some countries such as Spain have expressed their preference for leaving the latter to a later stage and in the event that they are necessary.
Gentiloni has warned that the economic recovery will slow down as a result of the restrictions decreed in the countries to contain the second wave of the coronavirus. "Data for the third quarter shows that the rebound was quite strong, but data such as consumer confidence are the first, but not the only, evidence of a slowdown in the economy," he said.
The commissioner did not want to advance the economic forecasts that Brussels will unveil on Thursday, but has pointed out that eThere are "reasons to believe" that the impact will be less than that of spring because companies and workers "are better prepared to work remotely." However, it has anticipated that the service sector, and in particular tourism and culture, will be the hardest hit.
In this context, Gentiloni stressed that at the European level it is necessary "Apply what has already been decided". "I think we should do it, given the reality of this second wave and the risks it is taking, as soon as possible," he emphasized.
For this reason, he has insisted on the need for the European Parliament and governments to unblock the ongoing negotiations that prevent the recovery fund from entering into force, since it is "Absolutely crucial" to underpin the economic recovery.
The economic situation has been precisely the first item on Tuesday's Eurogroup agenda and the director of the European Center for Disease Prevention and Control (ECDC), Andrea Ammon, also participated in the debate.
The president of the Eurogroup, Paschal Donohoe, stressed that lMember States now face 'serious challenges' in both health and economic termsBut now they are "better prepared to respond to the crisis" thanks to the stimulus measures agreed in spring.
In this context, the ministers of the Eurozone have agreed on a joint declaration in which they have highlighted the importance of finding solutions that allow unlocking "before the end of the year" the recovery fund, so that its aid begins to flow to the countries as soon as possible.