You can apply for a scholarship even if you don't know what you will study or if you will have a 5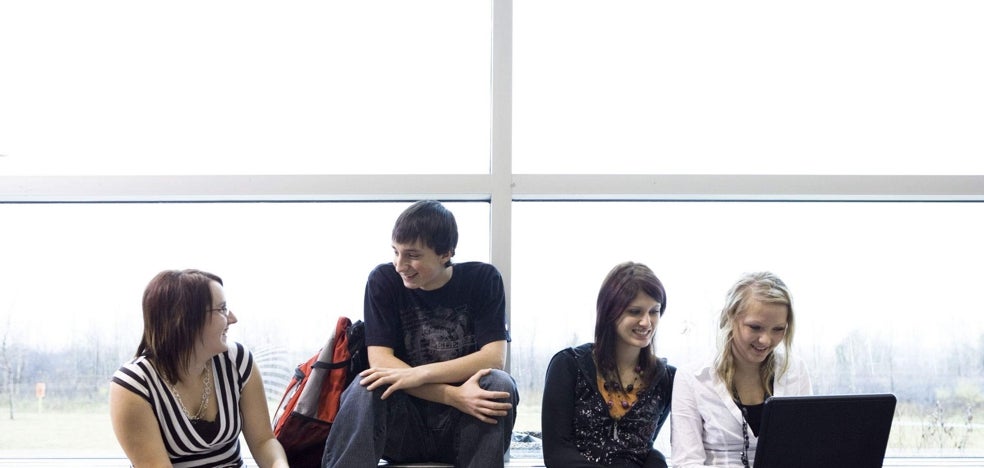 More than 165,000 young people apply for the subsidy as soon as the term opens, the year in which it will be known if you are entitled to the aid and how much before you enroll
The improvement of the scholarship management system has created expectations among students. In the first five days of the opening of the application period, more than 165,000 children, adolescents and young people have registered the official form in search of aid to be able to start or continue their studies at the institute, the FP center or at the university. This is a huge volume if one takes into account that the registered applications are already equivalent to one out of every six students that the Ministry of Education calculates will achieve the subsidy for the next academic year. Its technicians estimate that they will be close to one million for the first time, since, unlike the previous stage of PP executives, there will be no limit on beneficiaries. All those who meet the requirements, whoever they are, will receive help.
The avalanche of applications coincides with the first year in which Education guarantees that all scholarship applicants will be able to know this summer, before registering, if they are entitled to the allocation and in what amount. Something fundamental for students from more modest families, especially if their objective is to receive training for which they will have to move to a different location than where they live.
In order to fulfill the commitment, an improvement that students, teachers and principals have been demanding for years, the ministry has advanced the deadline for registering applicants by four months. It opened on March 30 and will close on May 12. Until this year, the first scholarship applications were delivered around the month of July, which meant that many students arrived at Christmas without knowing yet whether they would have aid or not, and how much, despite the fact that they had already been in school for two months. This was a source of concern and anguish for families, but also a reason for dropping out of school, given the uncertainty of whether or not they would be able to meet educational expenses.
Until May 12

The key to the new system is to speed up the verification of the income of the applicant's family as much as possible, in order to find out if they meet the minimum economic requirements to have a scholarship and if their income entitles them only to free tuition or also to the other additional aid. For this reason, those responsible for education make it clear to students that they can submit their scholarship application before May 12, although they will not know until days or weeks later if they meet the minimum academic average of 5 to obtain the aid, although they are still pondering what it is what they are going to study or, even if today they are not even sure if they are going to continue with their studies. At first, in the basic form, you will only be asked for some provisional minimum data, which you can modify and complete later.
The budgets approved by the Executive will provide 2,134 million euros for study aid this year, almost double the amount that was allocated five years ago, which is calculated to allow some 986,000 young people to enjoy a scholarship -including students with educational needs special - both from institutes and universities.