You are only old once | Babelia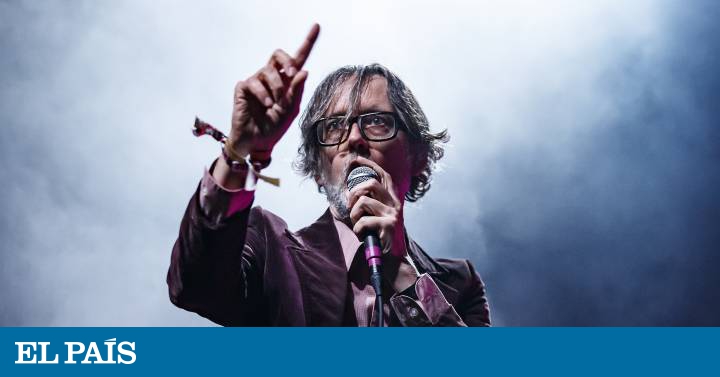 Jarvis cocker was the leader of Pulp no less than 12 years, until the band, in the mid-nineties, achieved the success that, with some reason, let's not fool ourselves, they had been denied. Tenacity, and having nothing better to do, was all that kept them going for much of that period. But in 1995 they were so famous that it was impossible not to know someone who claimed to follow them from the beginning. Jarvis Cocker had finally achieved what he had always wanted. Suddenly, he was at private parties, drank champagne, snorted the kind of cocaine sold by gentlemen who wear clothes that are more expensive than those who buy them, and he slept with women he had seen in magazines and whom he believed had the right to forget their names. . I was happy. How long did that happiness last? Six months, according to what he told in an interview a few years ago. Jarvis was always one of us, even when we sent him to see what's cooking in there.
Ever since he appeared on the big stage, Cocker has been celebrated as a great social commentator, someone with a fine eye for the most ironic manners, for the sarcasm to use tonight and vomit tomorrow, for cynicism, when the only thing that remains in the mask is cynicism. But the truth is that he is a more candid being than he seems. After all, he had to enter the famous Saint Martin's School of Art in London to find himself surrounded by posh men and discover that he was working class. And he has had to try a thousand musical adventures, from electroclash from that project called Relaxed Muscle to rock some of his solo works to discover that what he does best is being the leader of Pulp.
And since there is no Pulp, the one from Sheffield has formed this combo, Jarv Is, which, listening to the impressive results of this album, perfectly fulfills the idea of ​​replicating the concept of the best band of the era of the britpop. But in sepia tones. Those are the tones that preside Save the whale, the theme that opens the album and that recalls that magical moment when Leonard Cohen realized that he was getting older and began to take an interest in modernity. In the playful Am I Missing Something? He finished building the bridge that linked Pulp to Roxy Music and was left in the middle when David Bowie intruded. Meanwhile, in House Music All Night Long achieves a cut that could be on one of his best albums of the nineties, but that would not remember the nineties if we did not know who its author is. And then there is Sometimes I Am Pharoah, which is rough in appearance but extremely pleasant to the touch. Perhaps the best thing he has recorded in 20 years, if it weren't for the fact that one of the seven tracks in this album is Must I Evolve? Rarely has an artist recorded the song that defined the youth of his fans (Common People) and 25 years later presents the one that could define his maturity. It makes you want to stand in old age to see what song he writes us.
Beyond The Pale. Jarv Is. Popstock!