Yotuel Romero: "There is a harsh repression against Cuban art and its people"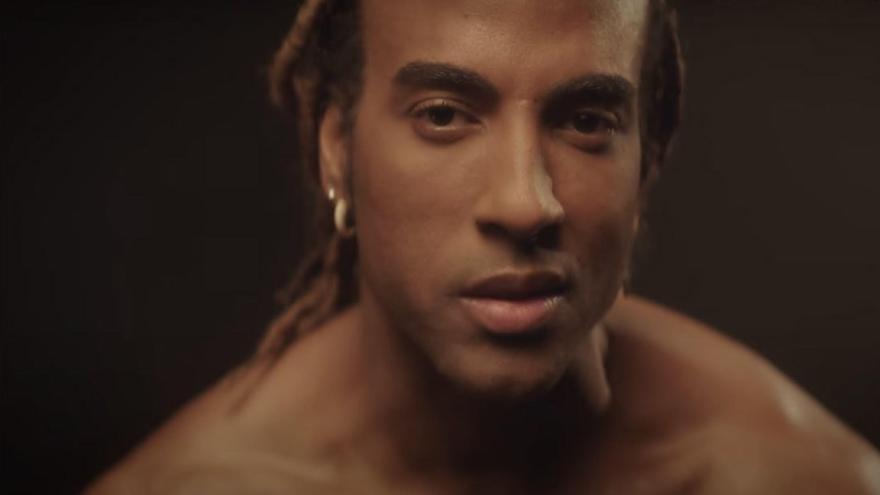 The Cuban singer Yotuel met this Thursday with parties of the Congress of Spain and will go this Friday to the European Parliament to defend his song 'Patria y Vida', harshly criticized and censored by the Government of his country. "There is a harsh repression against Cuban art and its people, they want us to be submissive and silent," he angrily told EFE about it.
"I am going to meet with the different politicians to make them see the situation, as well as the mistreatment that I have experienced in my flesh for a long time. If the Government is capable of doing this with artists who are facing the public, imagine what it will do to the people who are mute, who cannot complain, that the laws do not accompany them; and I need to report this whole situation, that someone hear us, "said the former member of Orishas.
The song has reached the ears of many MEPs. The Vice President of the European Parliament, Dita Charanzová, published a message of support from her Twitter account sharing the video clip and stating: "So that everyone is aware of the Cuban reality," he wrote.
In the European Chamber, Yotuel Romero will participate in a forum in which Leopoldo López MEP will speak Gil, Dita Charanzová herself, Manuel Otero, who is a member of the San Isidro Movement in opposition to the Cuban government, and several musicians from that country.
"We Cubans have the right to life. With this song what we do is claim the right to live. And if the Government of our country does not agree, it is because they are violating all those fundamental rights (…) They try to humiliate our image, defameing news and false sayings so that the people believe them and blame us as criminals, "he denounced .
On February 16, when Romero and his compatriots Descember Bueno and Gente de Zona (along with guest artists Maykel Osorbo and El Funky) joined their voices to launch 'Patria y Vida', suspected that it would have repercussions, since it advocates for the dignity and freedom of the Cuban people, but not so much.
They never imagined that the government of her country was going to condemn her as it has done, that the Cuban president, Miguel Díaz-Canel, was going to criticize them on Twitter and that their topic would end up being the most listened to by Cubans inside and outside their borders.
The title is already a declaration of intentions in which the old revolutionary slogan attributed to Fidel Castro of 'Homeland or death' is contrasted with that of 'Homeland and Life'.
"No more lies, my people ask for freedom, no more doctrines / Let's no longer shout 'Homeland or Death' but 'Homeland and Life' / and start building what we dream of, what they destroyed with their hands / that the blood does not continue to flow for wanting to think differently / who told him that Cuba is yours if my Cuba is all my people ", reads part of the lyrics.
Since it was published, the Cuban media, and especially those related to the Government, launched insults and criticism against the authors of "Patria y Vida", calling the letter "an aggression against the national security of Cuba."
"The song has reconnected with all Cubans with a message of love for life and love for the country. The song talks about asking for a change, that lies, silence and doctrines have ended, all of this is what the people wanted to be said a long time ago and it has not been said. And we do it with respect, without inciting violence and without aggressiveness, "explained the musician.
And he added that that is why the song has been banned: "Because people feel identified with the lyrics and with the message we send, because the people are tired of so much censorship." For this reason, its authors confess "proud" to have brought the subject forward.