Yotuel Romero gives a concert in Maspalomas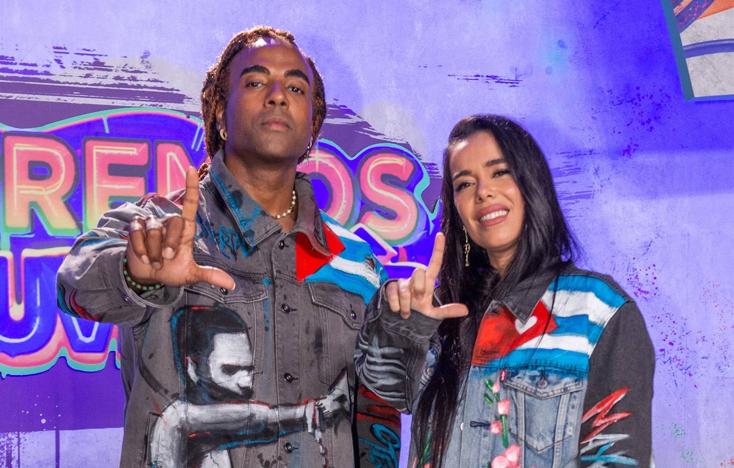 Music
The Cuban artist has toured the stages of many parts of the world and is now visiting Gran Canaria to give a concert dedicated to his country
Cuban singer, songwriter and actor
Yotuel Romero lands in the Canary Islands to perform in a concert that will take place this Saturday, August 27, in Maspalomas as part of his 'Patria y Vida' tour, which bears the name of the song that became the fight anthem for the
Human rights in Cuba.
The artist arrives at
south of Gran Canaria with all the flavor of his country to continue with the tour that has dazzled different cities in the US such as Florida, Las Vegas or Chicago, as well as other European countries.
The song that will not go unnoticed in the performances of this tour will be
'Homeland and Life', which he composed and performs with Cuban rappers Descemer Bueno, Mayker Osorbo, El Funky and Alexander Delgado and Randy Malcom (of the Gente de Zona duo). The official video clip of this song has already reached
5 million views on YouTube since it was released in February 2021.
Musical career

Considered one of the pioneers of the
cuban hip hopYotuel Romero rose to fame in 2000 as the main voice of the group
Orishas. Later, she continued with her solo musical career with the album 'Suerte' that came out in 2013.
Later in 2021, he released his most recent project
'Together we are more' as an anthem for the European Football Championship, which he composed and sings with Beatriz Luengo, his wife and Spanish singer, and with Lara Álvarez, a television presenter.
In 2015 he brought Orishas back together to create new music and years later they were nominated for a Grammy for 'Gourmet', in the category of
Best Latin, Urban or Alternative Rock Album. Currently, she combines her work with the group with her second solo album.