Yotuel, expelled from 'Masterchef Celebrity 6' to the surprise of the contestants: "But are you crazy?"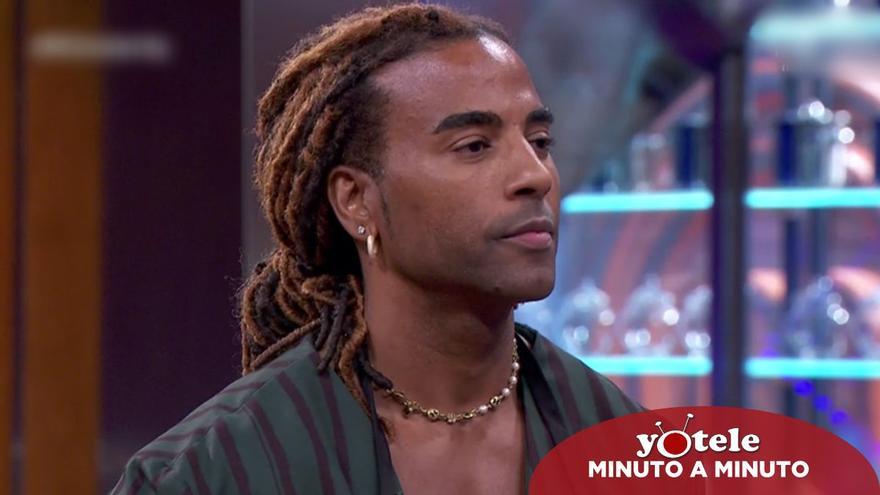 Great surprise in the kitchens of 'Masterchef Celebrity 6' for the expulsion of Yotuel, one of the contestants exclusively advanced by YOTELE. Despite the evaluations in the tasting in the elimination test, the artist put an end to his passage through the culinary talent of TVE after making a cake with tasteless sand flake flour. "What did it cost you to put half a kilo of chocolate on top of that insipid sponge cake? It is more or less juicy, but it has no flavor at all," said Jordi Cruz after trying its preparation.
The jury's decision caused some disbelief among the contestants, especially among Terelu Campos and Victoria Abril, who narrowly escaped expulsion at this fourth gala. "You're crazy? This is one of the best in team events and in everything. What are we going to do without it?"the actress wondered."What do you say? I can not believe it. Oh my God!"said David Bustamante putting his hands to his head.
"I feel super lucky to have had the 'Masterchef' experience. I would have liked to stay a little longer and continue learning, but in life everything is for a reason. I will continue cooking because effort and perseverance triumph. I gave myself up. I gave it my all. Was it not as expected? No problem. We continue, "Yotuel said in his farewell.