Yolanda Gómez Rojo: Revolving doors and populisms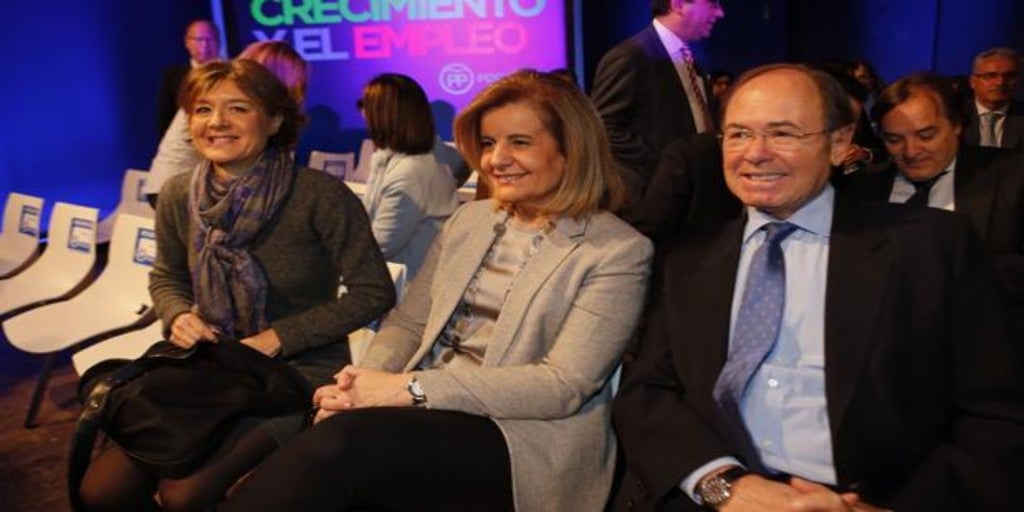 Updated:
save

The leap from business to politics and from politics to business has been common during democracy. Regardless of their political color, there are numerous ministers or secretaries of State, especially from economic branches, who later have become part of the boards or management teams of large companies: Felipe González, Aznar, Solchaga, Piqué, Ana Palacio, Elena Salgado, Isabel Tocino, Cristina Garmendia, José Borrell, Arias Cañete, Teresa Ribera … This same week Iberdrola has announced the signing of two ministers of the Government of Rajoy, Fatima Báñez, former Minister of Employment, and Isabel García Tejerina, former Minister of Agriculture, to serve on boards of its subsidiaries in Mexico and Brazil, respectively. And how could it be otherwise, Vice President Iglesias has shouted to heaven. It seems corruption to her that the minister who approved. a labor reform that allowed Spain to recover two million jobs, and that it has given our labor market enough flexibility to be able to telecommute during confinement, or in order to apply ERTE instead of dismissals, she is signed by a large Spanish electricity company. Or that he has signed the ex-minister who defended tooth and nail to Spanish farmers in Brussels first from the hand of Arias Cañete and then alone, achieving a good agreement on the Common Agrarian Policy. How much posture!
Populism and the radical left resent that large private companies sign people who have held high positions in the Administration and try to convince "the people" that this is corruption. And it bothers them because, although we are in the 21st century, and they have enough historical experience to see what the communist regimes have meant in the world, they still do not believe in private initiative and only see oppressive demons in the companies of the workers. AND What is your alternative? Nationalize private companies to run them, politicians, as in their admired Venezuela, whose leaders they advised and who have ruined one of the richest countries in natural resources in the world. And it does not seem to bother Iglesias much that the president of his government, Pedro Sánchez, the same one who also criticized the revolving doors in the Rajoy government when he was in the opposition, has put friendly politicians in charge of those companies that still have stakes public. Thus, for example, Juanma Serrano, who was her chief of staff, is now the president of the Post Office; Oscar López, secretary of organization of the PSOE, presides over Paradores; Maurici Lucena, a former PSC spokesman, chairs Aena, and the list goes on.
However, and apart from the hypocrisy of criticizing that former politicians sign for private companies while I place my friends in public companies, not precisely because of a curriculum, there is another reason that justifies revolving doors, and that is that we cannot settle for a mediocre government. We need to be governed by the best and that is not achieved by closing doors. Who would be willing to dedicate several years of their life to being part of a government of a country, a region or a municipality knowing that this will prevent you from having professional development in large private companies for the rest of your life? And when it comes to revolving doors in the opposite direction, I don't know about you, but when I entrust the management of my country I prefer to give it to someone who has professional experience, if it is in a large company better, than to who has lived from politics all his life. This does not mean that there is no need to be vigilant and that the necessary controls and incompatibilities are established to prevent public office from being used to favor private interests.
The numbers
The energy sector is, without a doubt, the one that has the most ex-politicians on its boards and among its managers. Iberdrola, Endesa, Enagás, Repsol … have in their ranks people who have held senior positions in the Administration. The financial sector, which until not long ago was placed second in the ranking, and not only because of the weight of the savings banks that were directed and controlled by politicians, has been emptying its councils of former ministers. This is the case of Banco Santander, whose ranks were former ministers such as Isabel Tocino, Abel Matutes or Rato.