Yolanda Díaz: «The employers are not up to the level of their country»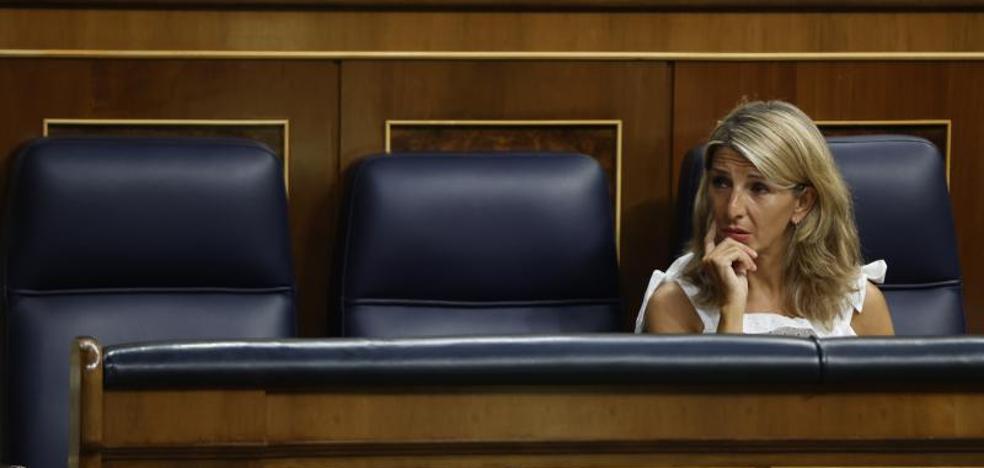 The vice president reiterates her support for the union demonstrations for the rise in wages and announces that in August there will be a rise in unemployment
After the controversy that arose
after the "explicit support" of Yolanda Díaz to the union demonstrations Due to the rise in salaries, the vice president has reiterated her position, alleging that Antonio Garamendi (president of the CEOE) knows that inflation above 10% "is unbearable for families."
In this sense, he has affirmed that currently the employer's association "is not up to the level of his country." "The workers are right," said Díaz, who recalled that inflation is not caused by wages because it is not a demand crisis. And he highlighted a report from the Bank of Spain in which it was highlighted that large companies have increased their profits by 62%.
For this reason, it is committed to a "deep tax reform" because 80% of income tax (IRPF) is paid by "salary income". "Fiscal injustice is supported by data. Those who have to contribute the most are not contributing », he pointed out. Thus, he assured that the Government's position is "clear" and they consider that "more action is needed."
The situation may get worse in the coming months, especially after acknowledging that unemployment will rise again in August, as it is expected to do in September and October. But he pointed out that it is due to "the logic of the Spanish labor market." «It will be an increase in the unemployment rate in the normality of the month of August», he affirmed.