Yolanda Díaz proposes that the ERTE be expanded beyond the Christmas campaign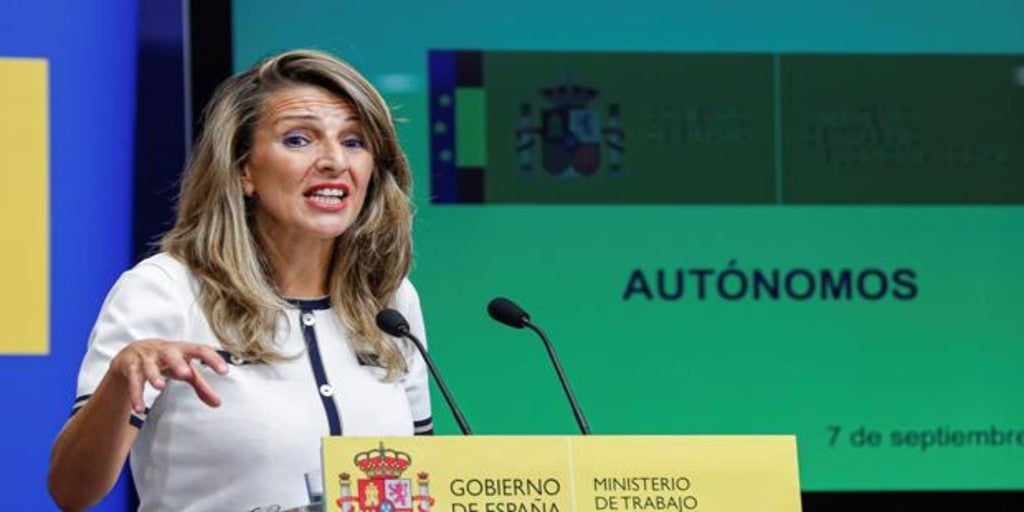 Updated:
save

The Minister of Labor, Yolanda Díaz, has shown her willingness to extend the ERTE until after Christmas, because doing so only until December 31 does not seem "adequate" given that this date "would catch us in the middle of the Christmas season."
In an interview this Monday on TVE, Díaz added that "it would not facilitate in economic and social terms to put us in the middle of December" to negotiate a new extension of the ERTE, although he did not want to specify what the appropriate deadline would be since it is a matter that is being addressed this week at the social dialogue table.
"Why am I going to say December 31 - as the date of the end of the extension that is being negotiated - if we are seeing that it is a mistake?", Asked the minister, who wanted to convey a message of tranquility to companies and workers , because the protection scheme will be extended "until necessary."
Regarding the changes in the "counter to zero" one of the points included in the draft being negotiated, to which Efe has had access, the minister explained that it implies that any of the more than 3 million workers who have been or are covered by ERTE, if in the future they are fired, «we will replenish unemployment benefit for up to 180 days».
Likewise, he has advocated maintaining the amount of unemployment benefit beyond the sixth month, without the reduction that the current regulation implies, and has recalled that the social agents are finalizing the teleworking law this week, so it will not be approved tomorrow in the Council of Ministers.
He has ruled out that it is on the government's table to freeze the rise in the minimum wage (SMI) in 2021 and recalled that, although in recent years they have carried out a "very strong" increase, the truth is that we are approaching other European countries but "we are still far away."
Refuse to extend the retirement age
In turn, Díaz has been against encouraging the extension of working life beyond the legal retirement age, as as you propose the Minister of Inclusion, Social Security and Migrations, José Luis Escrivá. Díaz explains that this "hinders" the rejuvenation of a labor market like the Spanish, "profoundly aged."
«The challenge for our country is to incorporate young people into the job market. Encourage us to extend and also encourage the retirement age beyond the legal age hinders the possibility of incorporating young people», Stressed the minister, who has pointed out that, according to data from the EPA, 36.5% of young people are currently unemployed.