Yolanda Díaz presents her Sumar project in the capital of Gran Canaria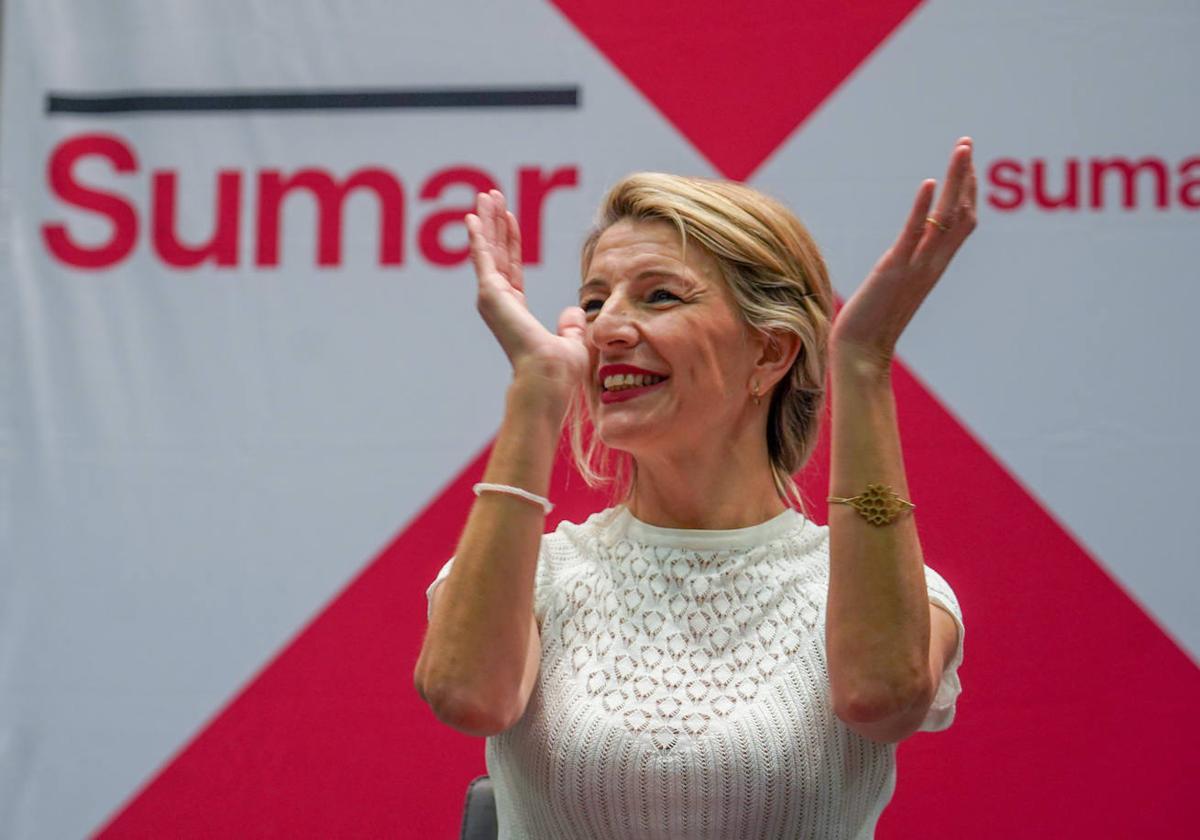 The second vice president visits the city of Las Palmas de Gran Canaria this Saturday to present her add project And thus put an end to the first regional tour of the platform that has already visited all the communities.
The event in which Díaz will present Sumar with will be held at the Círculo Mercantil from the capital of Gran Canaria starting at 12:30 p.m.
Díaz lofficially launched in July 2022 Add and began his territorial tour of the communities to deploy the 'listening process', the consultation phase with civil society, with the assistance of 20,000 people as a whole, according to sources from the platform.
regional tour

With the arrival of the new year, Díaz has multiplied the add eventswhich he combines with his government agenda and international commitments as head of Labor, and since 2023 began they have been published almost weekly.
Thus, has already gone to Catalonia (with a double act in Tarragona and Barcelona) where he once again received the support of 'the commons' and the mayoress of Barcelona Ada Colau, as well as visiting Palma (Balearic Islands), Valladolid (Castile and Leon), Albacete (Castilla la Mancha), Murcia, Santander (Cantabria), Asturias and Seville (Andalusia) as part of his regional tour.
the vice president has combined the territorial acts of the listening process with another five of a sectoral naturewhen meeting with representatives of the LGTBi community, economists, the union of Treasury technicians (Gestha), and groups in defense of public health.
And in between, he also brought together in January members of Sumar's 35 sectoral work groups and outlined a progress of Sumar's programmatic proposal, the compendium of measures that will constitute the "country project" for the next decade, as Díaz herself defines.
Previously and in 2022the acts of the listening process were deployed in Extremadura, the Basque Country, Navarra, the Valencian Community, La Rioja, Galicia and again in Catalonia, in addition to the official presentation in Madrid, in addition to meetings with groups to collect proposals.
With everything, The Minister of Labor will celebrate the closing ceremony on April 2 in Madrid of the 'listening process' with Sumar's civil society, where he is expected to make the decision on his candidacy for the next general elections official.