Yolanda Díaz is convinced that the labor counter-reform will be approved in 2021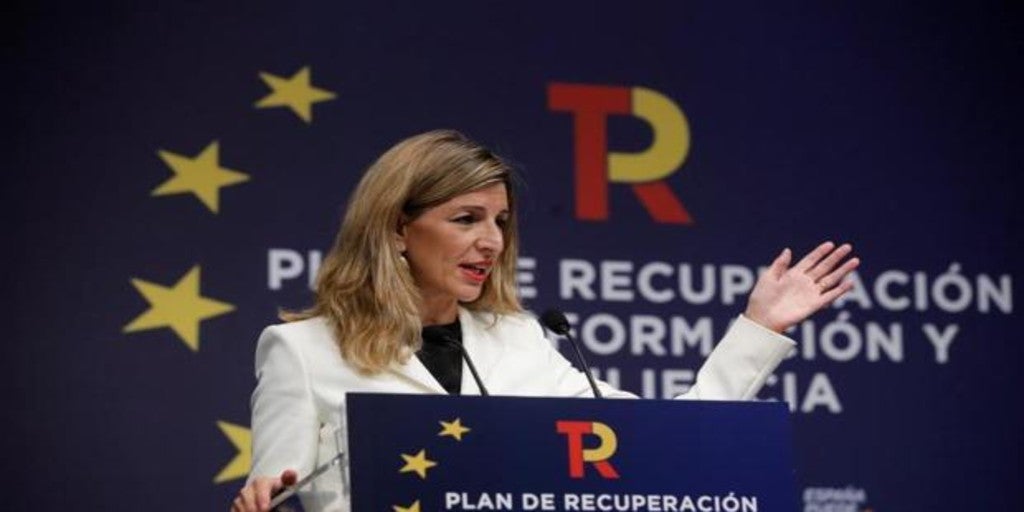 Updated:
Keep

The clock marks the countdown to the approval of the labor measures sent to Brussels within the Recovery Plan based on the deadlines set by the Government. The third vice president and Minister of Labor and Social Economy, Yolanda Díaz, was convinced this Monday of its approval during this exercise, in just seven months, the ones that remain until the end of the year. Díaz was blunt in stating that all reforms "have to be published in the BOE before the end of 2021" because "the deadlines in law in law are not discussed, they are met". In response to journalists' questions, Díaz advanced that reach agreements with the social partners before the end of the current year because "European funds depend on these country transformations." "We have set a date and it must be met"added the Minister of Labor, who assured that social dialogue works and is effective. "Employers and unions have shown me that they always rise to the occasion," he said.
«The 'component 23' is well known by those who gather on the fourth floor of this Ministeri. Although I never give deadlines in case they are not met, in this case we risk our country. And I think that the precariousness figures cannot be extended any further, "added the Minister of Labor.
During the presentation of 'component 23' of the Recovery Plan sent to the European Union, Díaz considered that the Government is going to "provoke a real revolution in the Spanish labor market." For the current third vice president, "The legislature begins now" and she did not hesitate to express that the President of the Government, Pedro Sánchez, and she are "more united than ever."
Along these lines, the Minister of Labor affirmed that "a new social contract" will be rewritten with job stability as the central axis, allowing young people and those over 45 years of age not to be left out of the labor market at the same time guarantees access to a retirement pension. For Díaz, the labor reform that raises not only does it represent an "amendment" to the 2012 PP labor reform, but it goes much further for its "ambitious" content.
Fixed discontinuous
The minister, who did not specify or delve into the points of the next labor reform, assured that "the norm will be stability in employment and the exception, temporality and dismissals." Asked about the solution to tackle the temporality in the tourism sector, Díaz opted for stability formulas such as discontinuous fixed contracts.
«The formula will ordinarily be stability and that also includes discontinuous fixed ones, but not other formulas. Seasonality can never mean job insecurity, "said the Minister of Labor, who also made reference to the agriculture sector. "Seasonality cannot mean precariousness (…) a company that coins precariousness is a precarious company," he declared.