Yolanda Díaz criticizes the four-day work week that Errejón defends for being too "rigid"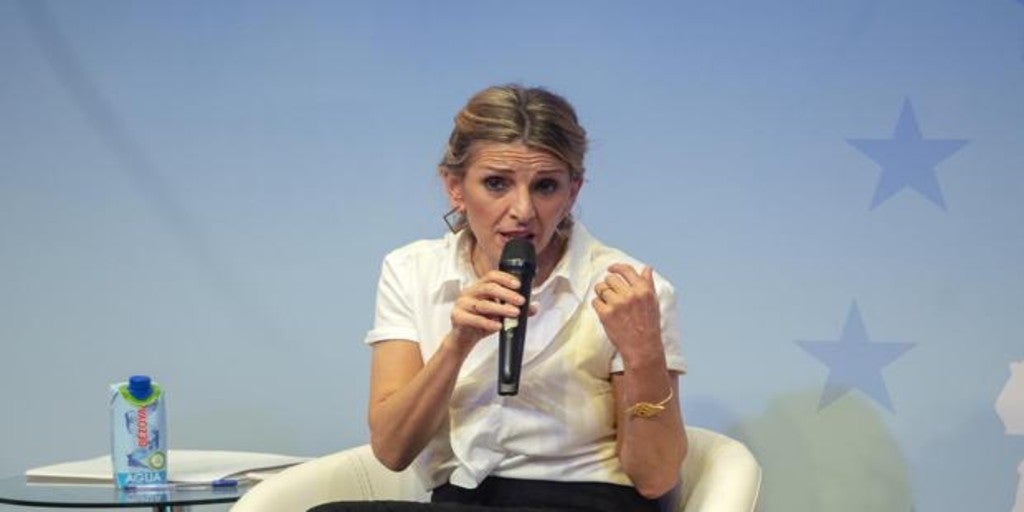 MADRID
Updated:
Keep

The Third Vice President and Minister of Labor, Yolanda Díaz, has participated in the debate forum 'European recovery funds: This is how Spain is going to change' organized by 'elDiario.es' and has opted to incorporate working day models and work, but above all, be flexible. «The proposal that is has done so far is stiff and isolates the debate on working hours. It does not make sense that a country that has 6 million overtime hours without pay or compensation has a rigid standard, "said Díaz.
«The debate of the day is a whole. It is working time, but above all how we organize ourselves ", according to the vice president, who has pointed out that what is wanted is to achieve a standard that has a two-way perspective and that is flexible for the worker, but also for the employer.
According to Díaz, what this means is that the week can be organized at the disposal of the parties. "This is what the European directive tells us and that moves away from rigid formulas such as the 4-hour workday days», Explained the minister, on the proposal made by Íñigo Errejón's party, Más País.
Labor reform, in the eye of the hurricane
Meanwhile, the president of the Spanish Confederation of Business Organizations (CEOE), Antonio Garamendi, has affirmed that the third vice president and Minister of Labor and Social Economy, Yolanda Díaz, talks all the time about the labor reform, but has insisted that "What Europe is asking for is not what the Ministry is saying".
This was stated in statements to the media after collecting a tourist badge from travel agencies during the opening day of Fitur.
In fact, he has insisted that what Europe is asking for is that they talk about hiring and that there be fewer types of contractual modalities in Spain, of active employment policies, of seeing how the duality of the labor market is broken or of addressing temporality, since the country "It has a very high temporality index."
Likewise, the president of the employers has recalled that the temporality is higher in the public sector than in the private sector. «They look at us, but some should make them look at it. Sometimes things are raised for some that are not demanded of others, "he said. In this sense, he has defended extending the ERTE under current conditions, without altering them as the Minister of Social Security, José Luis Escrivá wants.