Yolanda Díaz assures that the Government is already working on a telework strategy for civil servants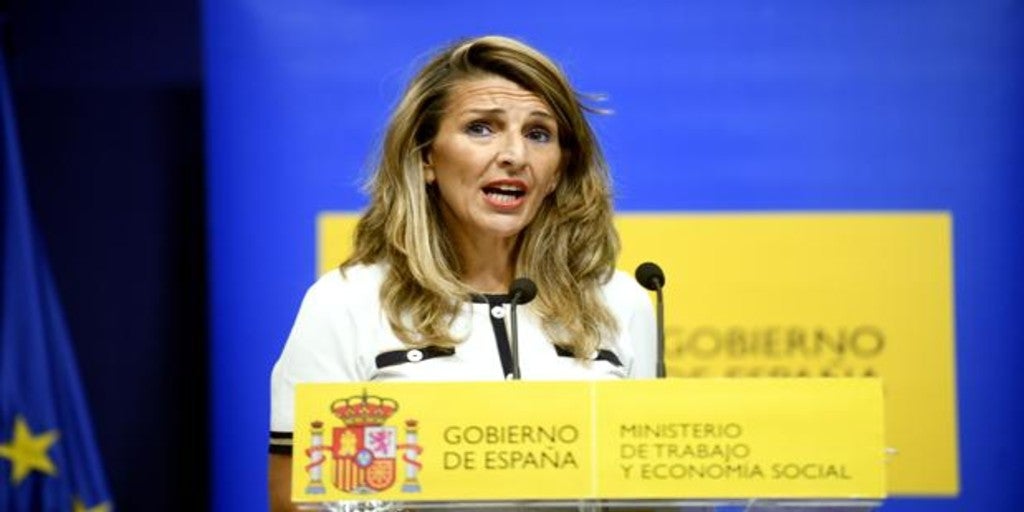 Madrid
Updated:
save

The Minister of Labor and Social Economy, Yolanda Diaz, has affirmed this Monday that it is not within its competence the regulation of teleworking for the labor personnel of the Administration, before the culmination of the Teleworking Law, although it has specified that the reform of the Basic Statute of Public Employees is being deployed and a remote work strategy is being designed for public administration.
This was stated in a meeting with the media after presiding over the meeting with the most representative organizations of self-employment, social economy and corporate social responsibility, when asked on whether the Administration's labor personnel will be included in the new Telework Law that the Ministry finalizes with the social agents.
Díaz has explained that his department has competences only in the part of the job related to private companies, although it has been referred to article 7 of the Basic Statute of Public Employees (EBEP) which establishes that in the public administration, on a supplementary basis and provided that there are no other rules, labor rules apply.
Likewise, it has anticipated that the reform of this Statute is being deployed and a strategy for distance work is being designed for the public administration itself. "It is no longer the competence of this framework", Díaz has pointed out, since it is an area belonging to the Ministry of Territorial Policy and Public Function directed by Carolina Darias.
The Labor Minister has said that it is It is "fundamental" to have a law regulating remote work and he recalled that the modification of royal decree 3/2012 incorporated article 13 referring to this modality but in a "marginal and sometimes subordinate" way, which is why it is now intended to assimilate it to the European agreement of 2002 promoting an "extensive law that exceeds the 20 precepts.
In this sense, he hopes that after the "very intense" social dialogue, the new regulation will "" satisfy "the needs of workers and companies, on a voluntary basis for both parties. "Closing the social dialogue on this matter is of utmost urgency", has apostilled.
Approve the Law "as soon as possible"
Government raised the percentage from 20% to 30% to understand that remote work is regular in a company, according to the latest draft of the rule to which Europa Press had access, and intends to approve the new law "as soon as possible" in the Council of Ministers.
However, union sources have indicated thate have sent their observations to the last document, although they have not yet received a response from the Executive, so the approval of the new law could be delayed until next week.