Yolanda Arencibia: A biography of Galdós wins the Comillas Prize | Culture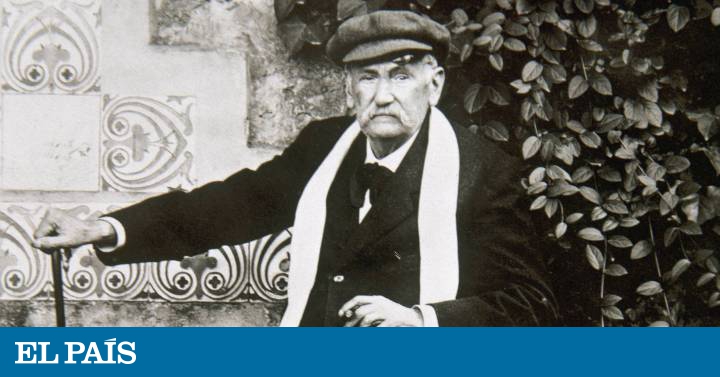 In the year of centenary of the death of Benito Pérez Galdós a book about the canary writer has won the XXXII Comillas Prize for History, Biography and Memories. Yolanda Arencibia has won the award, which the Tusquets publishing house convenes, for Galdós, a biography, a "masterful narration of the life and work of one of the great Spanish creators ", according to the jury's decision, which highlights" the ambition of a text that puts before the reader an exhaustive and rich baggage of knowledge about creation literary and historical and cultural context of a writer whose modernity is still valid today. "
Arencibia is an expert in the work of Galdós and a professor of Spanish literature and professor at the University of Las Palmas de Gran Canaria, where she directs since 1995 the chair Benito Pérez Galdós. She is a member of the Canarian Academy of Language and editor of the collection Art, Nature and Truth. Complete works of Pérez Galdós (2005-2013). In addition, it is part of the Board of Directors of Galdosian Annals and belongs to the International Association of Galdosistas, of which she was vice president between 2002 and 2005.
"Galdós. A biography manages to masterfully rebuild the extensive literary journey of the Canarian author, while placing it in its complex historical, political and social context, "says the ruling. The author has used all kinds of Galdós texts — novel, theater, criticism, miscellaneous memories and prose—, to offer "an extraordinary portrait of who was the great renovator of the Spanish novel, a character who also was always attentive to the new cultural and social impulses that came from Europe."
The work has been chosen among 62 submitted manuscripts. The prize consists of a bronze statuette designed by Joaquín Camps and an advance on copyright of 12,000 euros. The jury of the Comillas Prize for History, Biography and Memories, chaired by José Álvarez Junco and formed by Miguel Ángel Aguilar, Francesc de Carreras, José María Ridao and, on behalf of Tusquets, Josep Maria Ventosa. In 2019, Javier Padilla won it for At the end of January , in which he counted crossed lives of the anti-Franco Enrique Ruano, Dolores González and Javier Sauquillo and in 2018 it fell on another biography, in this case of Fernando VII.