Yissis Cortijo, new sub 18 regional record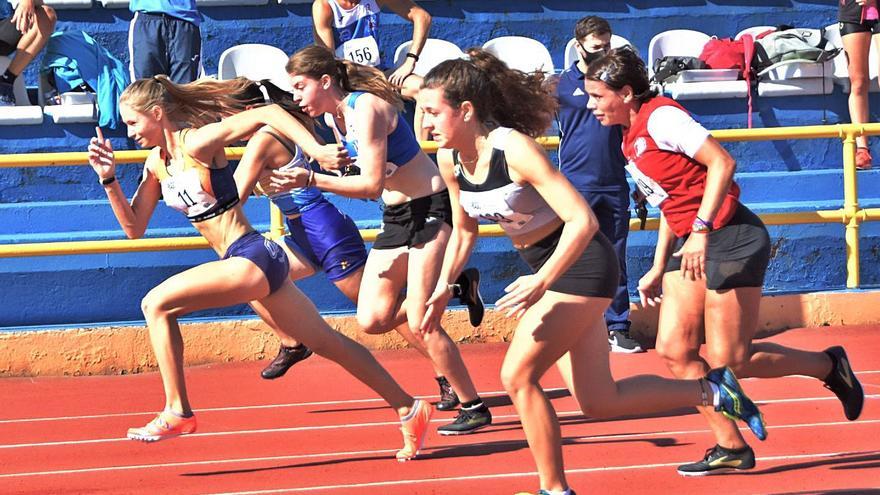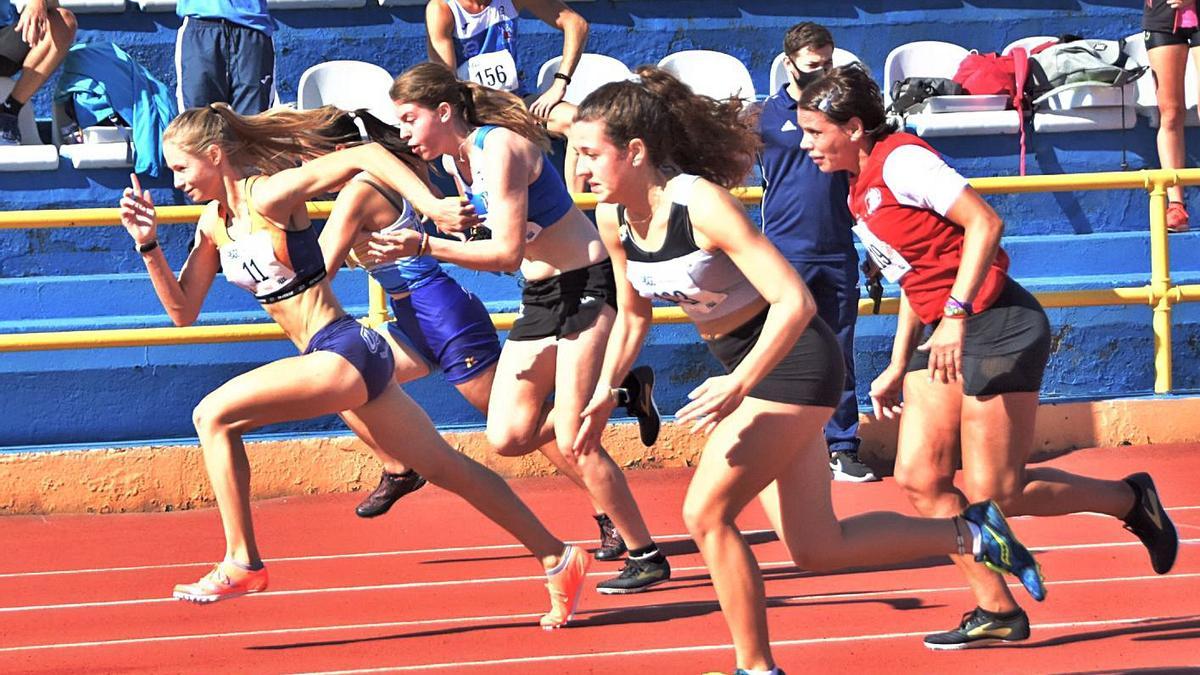 The Canarias sub 18 record set by Yissis Cortijo in the 200-meter test was one of the outstanding notes left by the dispute yesterday of the double track day that took place at the Gran Canaria Sports City. The 17-year-old young athlete from Lanzarote, a member of the Santa Lucía UAVA, set a time of 25.50, surpassing the regional record held by the Gran Canaria Sara María Santiago for 19 years.
The athletic event brought together 105 athletes in the morning session, while 92 took part in the afternoon session. A total of 33 competitors doubled events. Outstanding performance by the athletes of Tenerife Cajacanarias, who took the top positions in several of the events, followed in terms of merits by the UAVA, CAI Gran Canaria, ADN Runner, HPS Triathlon, Calle Uno, CEA Tenerife 1984 and Evecan Sport.
The hurdles, triple jump and 60 meter dash events focused attention on the morning session. In the triple jump event, there was a beautiful duel between the athletes of Tenerife Cajacanarias, Juan Ignacio Úbeda and Alberto García, with the victory of the first with a jump of 14.60 meters, for the 14.40 of the second; while, in the sub 18 category, the victory corresponded to Asier Amodarain (ADN Runners) with 13.18. In females, the only one who passed ten meters was Elia Santana (Tenerife Cajacanarias), with 11.29.
The men's 60-meter dash event, the largest since five series were held, saw the victory of Álvaro Santiago (CEAT Tenerife) with a time of seven seconds and 10 hundredths, followed by Jorge Santana (CAI) with 7.12.
In women, after three qualifying series, Rebeca Muñiz (Tenerife Cajacanarias) won the final with 7.81, followed by the UAVA youth Yissis Cortijo with 7.92. The best in 60 hurdles was Paula Luján (UAVA) with 9.26. In the 400 meters, Nicole Mariana Barrios (Tenerife Cajacanarias) won with 1.01.20, while in the sub 18 Daniela Betancor (UAVA) won with 1.02.02.
Competitive 3,000 race
In the afternoon session, in addition to Yissis Cortijo's U18 regional record, the 3,000-meter event should also be highlighted. Fran Cabrera and Saúl Castro, both athletes of the HPS Triathlon, starred in a beautiful duel that was finally decided in the last laps in favor of the first, third was his teammate Aníbal López. In women, the triumph of Estela Guerra (Evecan Sport) was unappealable.
Regarding the weight test, the best launch corresponded to Jesús González (Tenerife Cajacanarias) with 13.53 meters. Finally, in the women's 800 meters, the best was carried out by Alba García (Tenerife Cajacanarias), who performed well above the rest of the rivals.