Yeremy Pino: "If there is sacrifice, age does not matter to play this"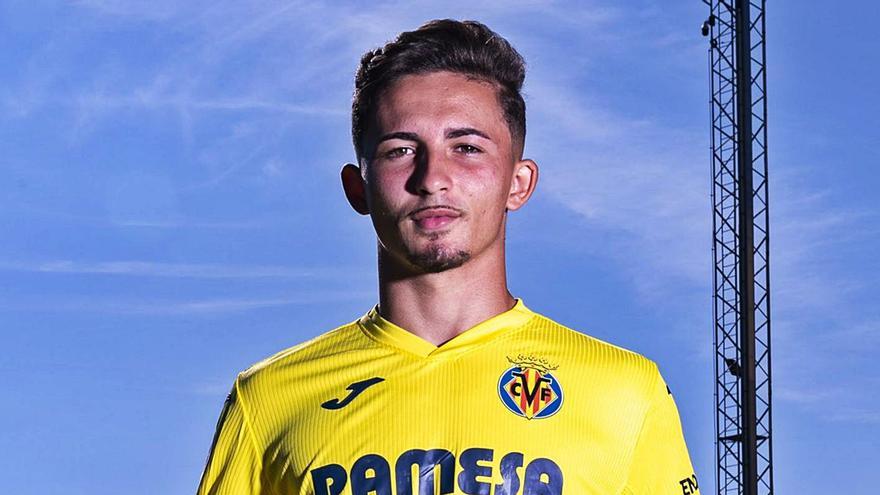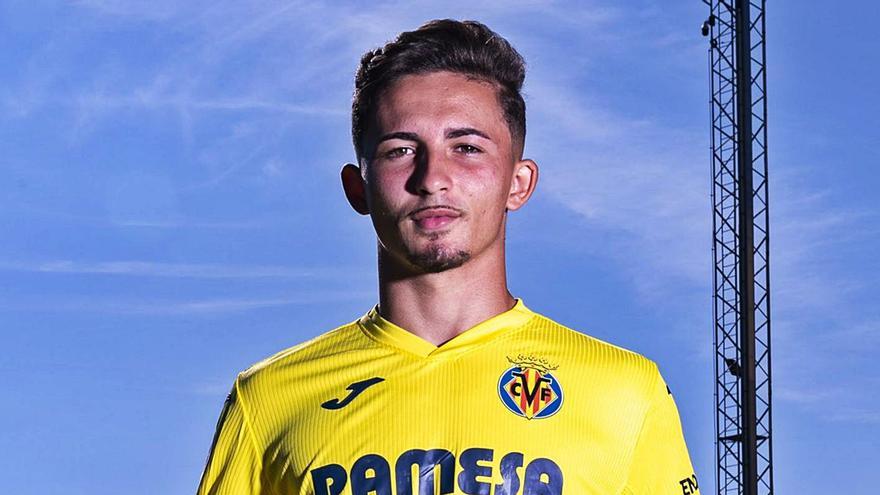 What a way to start the year with another goal on his account. How are you living this beginning of 2021?
Very excited. In the end, this is not expected by any 18-year-old player, also in a great club like Villarreal. In 2021 I hope to continue having opportunities, to give my best to the club, the coach and those who trust and trust me. I hope there will be many games like this during 2021, 2022, 2023 and 2024.
Because it renewed just a few weeks ago …
Yes, it does nothing, Very happy for the trust you have in me here.
How have you experienced this irruption? Because it is one thing to debut and another to be important, to have many minutes, to be a starter.
The truth is that I did not expect it. The 'mister' makes me debut against Sivasspor in the Europa League. I tried to do the best I could and he kept giving me opportunities. I don't know what happened, but it did. In the end you go with so much desire, so much hope, that you grow because things turned out well. The 'mister' and the club believe a lot in the quarry and it shows. Not only am I in the dynamics of the first team, there are Fer Niño, Baena, Carlo Adriano … They trust us a lot.
Where was he when he found out they were going to call you?
In my house, at night. There was a selection break and they called me to tell me that I was going to train with the first team. That week we were playing against Valencia and they called me up. I had no minutes, but only the experience was brutal. Being on the bench, watching the game on the grass, accompanied by elite players … Then I repeated against Sivasspor. The game was controlled and I believed that it was my chance. And so it happened, enter and give what was best in store.
Unai called him and what did he say?
Well, it was the delegates, actually. Then Unai caught me. The 'mister' has always given me a lot of confidence. And what he always tells me: "Yeremy, you face, face. You face. You take the ball and face ". I was playing less recently. I was rushing, I was accelerating. I was not in a good time. That's where I managed that pressure, I think. I come from playing a couple of starting games in LaLiga and I really appreciate the confidence.
How is Unai Emery in the daily deal? How do you handle short distances?
It is transparent. He always tells you what he thinks. Work hard on what you have to improve. For example, he regularly shows you videos, sits with you, how you have to do things, how to improve … That shows that he wants to get the best out of you, your best performance. The group is very close and believes a lot in it. That's why it shows itself later on the field and that's how we go: fourth in LaLiga and wanting to continue.
You have to see how things have changed. A little more than a year ago he was left out of the World Cup due to a ball in the eye by Pedri. Now they are both in the First Division. I suppose you have given it a lot of thought.
Buffff, go figure! I have given it so many laps to stay with this: the day it debuts in the First Division on October 25. On October 26, 2019, he should have been playing the first game of the World Cup in Brazil. And look, a year later he was making his debut in First with Villarreal. I thought I had lost a lot with that, and that's because playing a World Cup is something unique, but everything happens for a reason. I was blinded with missing it, but look, not too bad [Se ríe].
You are from 2002 as Pedri, Ansu Fati, Javi López. Bryan Gil from a year earlier. Fer Niño or Ferran Torres are from 2000. They are showing that the good ones are worth, regardless of age.
In the end, a coach when they bet on you is because they trust. We have to try to do our best, run more than the rest, give ourselves to the fullest. The quality is there or not, but daily work is essential. If you are well surrounded, as it happens to me, everything is easier. Pedri is accompanied by Messi. Bryan and Fer have been around longer than I have. I try to learn every day. With work and dedication he gets that extra. Age doesn't matter to play this.
In Villarreal he has some very talented teammates. What do they convey to you?
Much, much advice and experience. The most Iborra and Pau Torres, from the beginning. Especially Iborra, who is a person of ten. We are very upset about your injury. But generally, everyone has been super nice to me. Everyone, young and old. I am very happy about that. Also for the treatment they give you on the pitch. In the end, when you give it to an 18-year-old, you think about it a bit, but they always trust. When you get a pass from Parejo, you have to do better, if not the next time it will not reach you [Se ríe].
Any advice that you have been given that you always keep in mind?
Well look, when I scored against Athletic I posted the goal on social networks, the typical thing. Iborra sent me a message. He congratulated me, but at the same time he made me see that I have not done anything, that this has only just begun, that I did not loosen, that I did not lower my arms … That that message came to me from the captain, it made me understand how much he is above me, the support and trust I have from him. Many young people lose their minds when they reach a level like this, but I have these colleagues around who guide you.
Athletic's goal gave his team a point. The first against Qarabag in the Europa League started the comeback. Was it your turning point?
I don't know, nor did I expect it. It was a very nice goal, very quick to execute. Those of us who come from behind want to show, we want to continue here, that they count on us, with these colleagues who make you better.
What is clear is that he was not wrong going to Villarreal …
Definitely. The best option I took. Every year I have been in a category above. They have never criticized me. There was a time when I almost left, but finally, thank goodness it didn't happen because this place has changed my life.
Who makes you keep your feet on the ground?
My family. They are always there for the good times and the bad. And the very good ones like now remind me: you haven't done anything. If I continue like this, with this mentality, with this attitude, I'm sure I can do very nice things.
What is the dream for 2021?
Qualify for the Champions League and the following year to be able to play it, which is the competition where I have seen Cristiano, who is my idol. That is the dream.