Yeray Lemes and Rogelio Peñate finish second in the Rally Villa de Adeje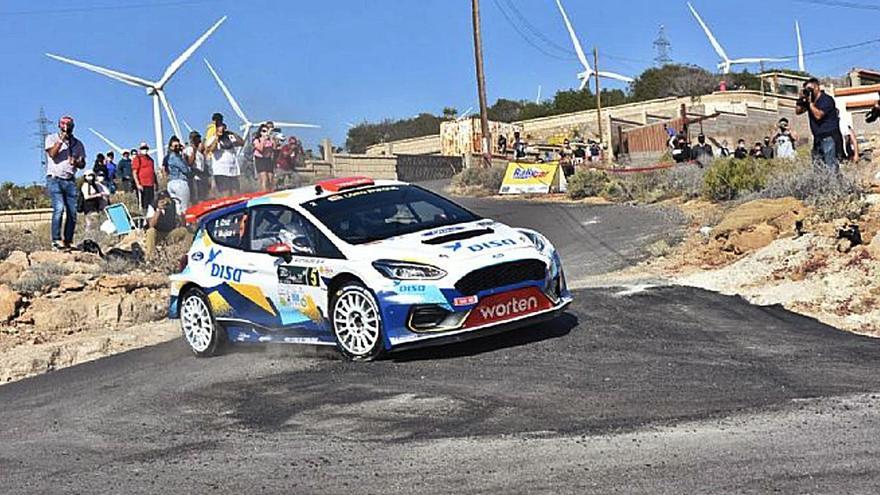 Enrique Cruz and Yeray Mujica from Gran Canaria were victorious in the thirtieth edition of the Villa de Adeje Rally, a scoring event for the ERT (Iberian Rally Trophy) Championship, the Spanish Super Championship, as well as the Canary Islands Championship. The Tenerife rider confirmed during the second stage of the test, held yesterday, a solid victory, without fuss, without fuss, achieved in a slow cooker. Section by section, the Ford conquered its first victory in the Nacional with mastery.
The second place on the podium corresponded to Yeray Lemes from Lanzarote and his Gran Canaria driver Rogelio Peñate, with the Citroën C3, who finished 31.4 behind the winner. The drawer was completed by Surhayen Pernía and Alba Sánchez, with the Hyundai i20, 35.9 behind the first classified.
At the start of the first stage, held on Friday, Iván Ares took the lead in the classification, but the Hyundai driver could not keep up with the peak and shovel pace imposed by Enrique Cruz. The man from Tenerife stole his wallet in the second special and began to leave little by little, until the end of the day with the news of the withdrawal of the Galician by leaving the road midway through the last section of the night.
The Cruz-Mújica couple went to sleep with a comfortable 15-second income over Pernía and Lemes and, ahead, a second day with 100 kilometers against the clock.
But the modus operandi of the current champion of the Canary Islands was impeccable. He showed a high rhythm but trying to ensure the mechanics and preserve himself from possible errors. Rhythm that led him to set the best times in the first loop of the morning, taking the lead until half a minute and wisely managing the income in the last loop entering the finish line as the winner of the thirtieth edition.
Where there was something more chicha was in the fight for the rest of the podium places. The day started with Pernía four seconds ahead of Lemes. In the Fasnia special, the Conejero, in his debut with the Citroën, was only seven tenths behind the Cantabrian, and in the Arico special he surpassed him, opening a gap to consolidate his second place.