Yellow passion in cafeterias to see UD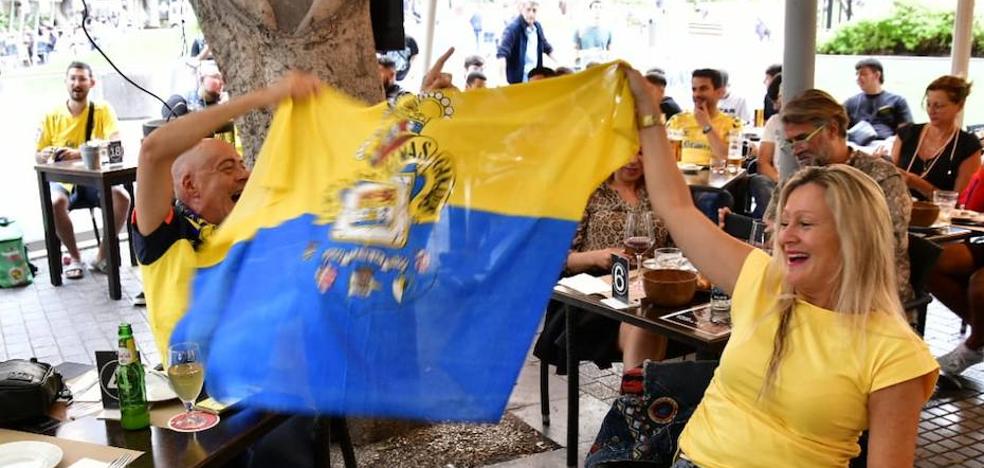 Football
The Plaza de España fills up again for the match
The hotel industry makes its August with parties like the one of the
Union Deportiva Las Palmas against Sporting de Gijón of this Sunday. And much more if it is in an emblematic place for the yellow fans such as the Plaza de España, the place where the promotions are held.
The cafes in the area
received many fans who, between drinks, watched the game through pay television platforms.
The passion was unleashed with the penalty goal scored in the first half by
Jonathan Vera.