"Yayagram", the social network that a grandmother uses to communicate with her granddaughter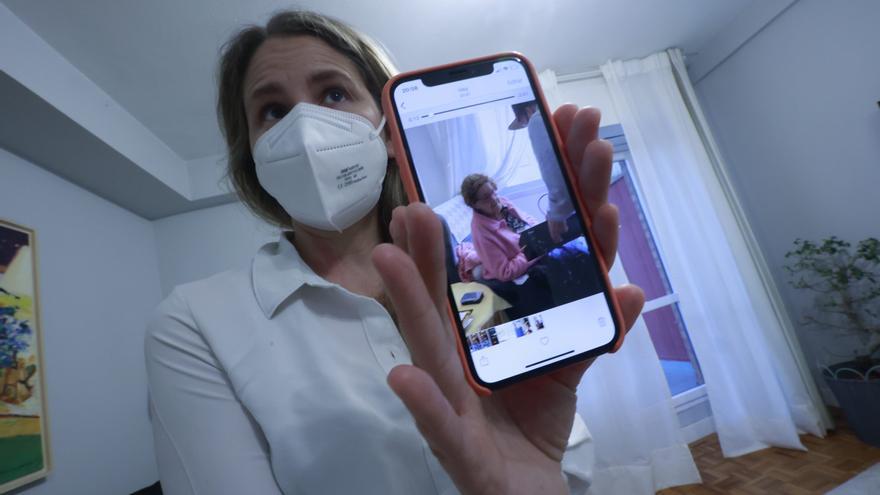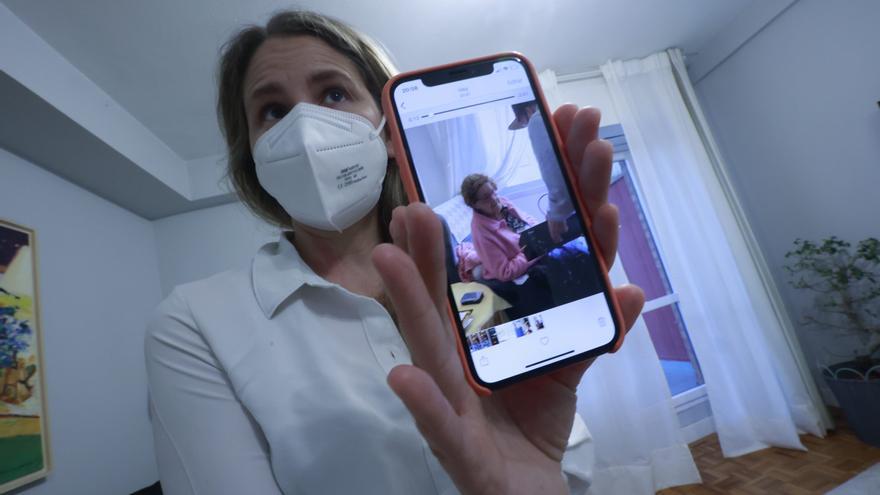 It all started a year ago, with the confinement. It was then that the engineer from Burgos Manuel Lucio, cousin of María Burón from Oviedo, put his head to work to try to find a system that would allow his grandmother Felisa romano, 97, communicate with his seven grandchildren, scattered around Oviedo, Burgos, Bilbao and Madrid. The company was not easy: the granny suffers from severe hearing problems that prevent her from having a telephone conversation and she also has osteoarthritis problems that also does not allow her to operate a mobile phone.
The result of squeezing the coconut has been the "Yayagram", a wooden box with a red button, a microphone, eight holes –One for each grandchild and another to communicate with everyone at the same time– and a small printer. The operation is simple: as if she were a telephone operator from "The Cable Girls", Grandma Felisa connects one end of the cable with the name of the grandson to whom she wants to send her message. Once decided, press the red button while speaking into the microphone.
When you release the button, this seemingly analog process sends a voice memo that the chosen grandson receives on his mobile phone through the Telegram messaging application. To answer him, he only has to write a text message that, automatically, the "Yayagram" prints on paper for Grandma Felisa to read.
Pike he was working for months on the project, until two weeks ago he concluded the "Yayagram". "The first message he sent me was to ask if we had already eaten. And in the first one that I sent him I told him that he was taking a walk with the children and asked him how he was doing ", he recalls about the first exchange of messages with his grandmother from Asturias, where Felisa also has a daughter and two great-grandchildren.
"It has been a radical change in our communication with her. She hears almost nothing, and up until now we had spent years chatting with her with difficulties. Lately, our conversations were reduced to talking about the weather and little else, because it was almost impossible, "says Burón, about circumstances that are very different today. "Now our grandmother sends us messages frequently and we not only can communicate with her, but we also have the opportunity to leave her beautiful messages that remain in writing and that she can reread whenever she wants."
The "Yayagram" and its story were posted on Twitter by Lucio. The thread in which he explains the operation of his invention counts the "likes" and retweets in the tens of thousands. "As soon as I saw how it worked, it seemed to me that it was something brutal, but I never imagined that this would have so much significance," confesses the granddaughter from Oviedo about the impact of the invention, of which Granny Felisa is "totally aware": "She is delighted with all this ". It has been told by the "Yayagram".