Yatra prepares to fly to the Canary Islands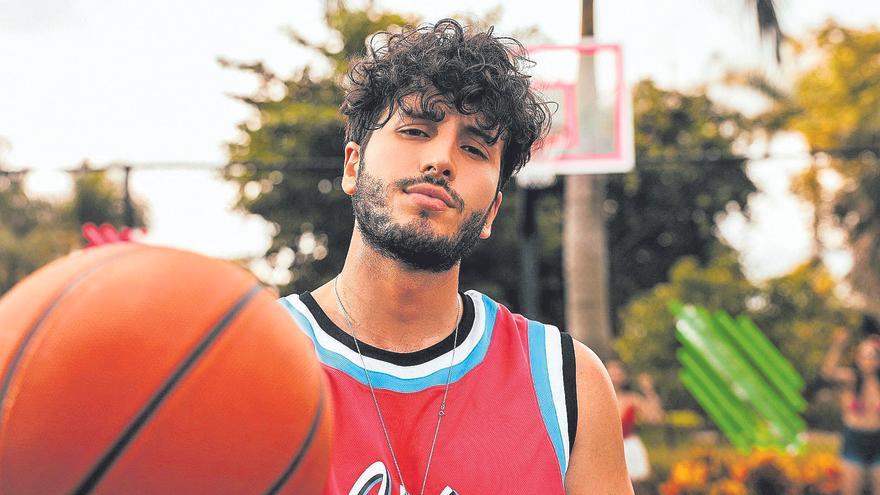 Sebastián Yatra (Medellín, 1994) is one of the singers of the moment. With two albums behind him – Mantra in 2018 and Fantasía in 2019 – and international hits like Don't call me or I finally found you, his voice has become common on radio stations and on the charts all over the planet. Just a few weeks ago and coinciding with his birthday, he published a song that promises to put him at the top again. In fact, as he anticipated, he is already achieving it. It is about Ideal Girl, a single that she interprets with Guaynaa.
Yatra celebrated this new musical premiere, which comes at such a delicate moment for the entertainment world. "The craziest thing of all is that it doesn't feel like a premiere at all. The song has grown very fast ", he celebrated. "I think it's the song of mine that has risen the fastest in the global charts. At the moment it is already at number 52 on the world Spotify and God willing we can enter the top 50. It is a song that people are liking a lot, that is connecting and that people are dancing from home. There are no open nightclubs but people are filling up with positive energy with Ideal Girl and that for me is the most important thing ", he assured.
"There are no open discos but people are filling up with positive energy"
The singer is preparing a tour with which he will tour a good part of the country next summer. If the situation improves and the optimistic forecasts about the arrival of a vaccine are fulfilled, the Colombian will go on stages such as those of the Rocío Jurado Auditorium in Seville, the Wizink Center in Madrid or the Starlite Catalana Occidente in Marbella. But the promise also includes the Canary Islands, where he has the certainty to pass once the concerts begin. "I'll be there, count on me," he promised.
The calendar will extend, mainly, between the months of June and July 2021. "I am very happy because that will be where I finally return to the stage. I am a live concert musician and I will be on stage in the Canary Islands as well. You cannot miss it, it will be very nice and it will be a very significant tour because we come from a global pandemic and we will all be able to recover emotionally together with music, with joy and with the things that connect us ", he assured.
Despite the health situation, Yatra has had reasons to celebrate in this fateful 2020. He has participated as the only Latin artist in the new Live from my Den series by Variety & Artist Den that includes artists such as Aloe Blacc, Phantogram, Glass Animals, Pink Sweat and Foster the People, among others. He is also part as the only Latino in the project via streaming Niva & YouTube Save our Stages Fest along with Finneas, Macklemore, G-Eazy, Marshmello and Demi Lovato, Jason Mraz, Brittany Howard, Miley Cyrus, Foo Fighters and The Roots, among others. many international creators. In addition, in Ideal Girl he arrives accompanied by another singer, the Puerto Rican Guaynaa. "I admire him a lot, I like him too much and he seems like a unique talent. I saw him perform at a Lo Nuestro awards showcase earlier this year and I loved what he was broadcasting on stage. I quickly said that I wanted to sing with him. He had this song, I sent it to him and he liked it too. It is being one of those issues that people make their own, "he recalled.
Ideal Girl is a happy and optimistic project that is based on a success of 20 years ago: I want a girl from Latin Dreams. "It is one of my favorite songs and of many people in Colombia, Ecuador, Venezuela and in all these Andean countries. It was a very big hit on them. It is obvious that if this song had come out in the days of Spotify it would be huge globally, "the Colombian qualified. "Thank God the song continues to connect and a hit is a hit even if 20 or 50 years pass," added the interpreter.
"It gives me a lot of vitality to realize that there are still ways to move on"
Yatra has spent the last few weeks in Madrid. Spain is a country where you feel very comfortable, like at home. "I don't want to go, I swear," he joked. "I've had a wonderful few days recharging my energy. It gives me a lot of vitality to be here and to realize that there are still ways to move and move on if you try and do your best. Obviously, it is still a risk every time you leave your home in these times but it is for culture, for the love of art and the love of being able to share with other people everything that we carry in our hearts and that we convert in the music".
In addition, he has also just released a song in which he collaborates with two of his idols, Michael Bublé and Gary Barlow, leader of Take That, Elita. "We have not been able to meet in person because everything has been by Facetime but I already feel as if we were friends for a long time," he lamented. Yatra concluded by making a plea in favor of culture. "It is a vital part for everyone," concluded the artist.