Yabusele, Abalde and Randolph make Real Madrid unattainable for Baskonia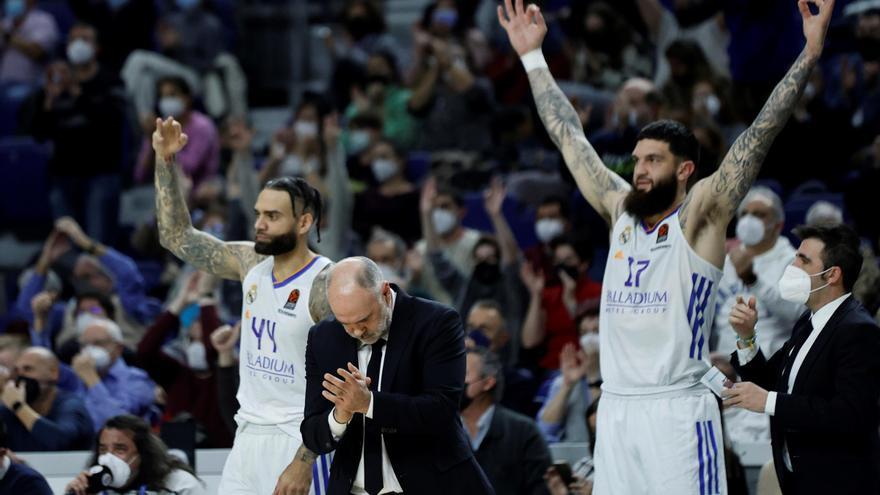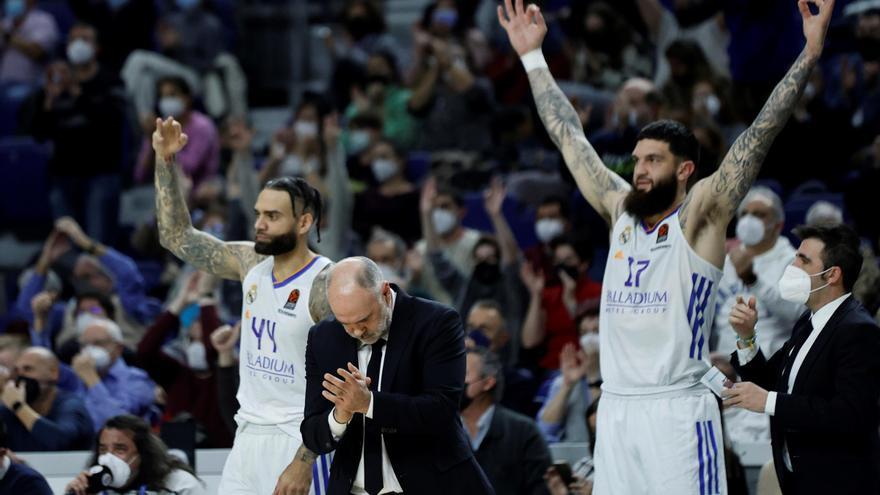 The Real Madrid, supported by the magical trio formed by Guerschon Yabusele, Alberto Abalde, and Anthony Randolph, ended with little opposition from a baskonia who could not find a way to stop his rival (89-74).
The absence of Walter Tavares, for Covid-19, known just two hours before the duel began, was very well managed by a Real Madrid team that had the return of Trey Thompson at a high level in his first match more than seven months later.
Superlative in attack was the start of Real Madrid, so much so that at 3.30 minutes (11-6) Neven Spa daughter had to stop the game because the team from Paul Lasso he scored everything that came out of his hands, 2 of 2 in baskets of 2, 3 of 3 in triples and 5 assists were his pristine statistics at that time.
then appeared Guerschon Yabusele to, in an abusive plan, finish the fourth with 13 points of the 25 that Madrid endorsed to a Baskonia that did not know how to take advantage of the absence of Walter Tavares.
Laso knew how to quickly adapt to the circumstances and surprised the Basque team, who did not feel comfortable at any time.
Two minutes into the second act, Trey Thompkins reappeared more than seven months later, taking a standing ovation from the stands. A foul and his first basket of 2 in the first attempt was his letter of introduction. For the triple he needed three attempts, but he showed that he has not forgotten, in addition to complying in defense and giving rest to Vincent Poirier.
Real Madrid continued to see the hoop with relative ease, while Baskonia did not know how to find the key to stop their rival and always seemed to be a couple of steps behind. Anthony Randolph with 6 points and 6 rebounds, brightness.
At halftime, 50-35, wade baldwin he was uncomfortable, 6 points; Jason Granger off, 6 points, and Rokas Giedraitis off, 5 points.
There were no big changes in the state of the game in the sequel. Real Madrid continued to dominate the rebound and nullify the theoretical strong points of the Baskonistas, who did not find any player who took a step forward.
The 59-39 (min.24) was a true reflection of the difference between both teams, between the ball speed and the success of Madrid and the individualism of Vitoria.
Based on triples, matthew costello (2) and Baldwind, Baskonia shortened the differences, 61-48 (m.27), but it was not enough of an argument for a Real Madrid team, with great individuals like Randolph or Alberto Abalde, who closed the third act with 69-50 and victory more than on track.
Real Madrid lowered the piston a little in defense and their success in attack also declined, so Baskonia began to make up the result, 73-59 (m.34).
Things did not go any further and Real Madrid ended up winning 89-74, with Randolph returning to being the man he was before his serious injury, with Thompkins leaving good feelings and with Abalde and Yabusele at a very high level in Madrid's third victory against Baskonia so far this season.
– Data sheet:
89 – Real Madrid (25 + 25 + 19 + 20): Causeur (7), Abalde (15), Poirier (11), Yabusele (17) and Taylor (10) -initial team-, Williams-Goss, Randolph (13), Heurtel (3), Hanga, LLull (3) and Thompson (10).
74 – Bitci Baskonia (17+18+15+24): Baldwin (16), Granger (8), Enoch (11), A. Peters (8) and Giedraitis (10) -initial team-, L. Peters (6), Sedekerskis (4), Fontecchio (2), Costello ( 9) and Kurucs.
referees: Sreten Radovic (CRO), Milivoje Jovcic (SRB) and Robert Vyklicky (RCH). Steven Enoch was eliminated by 5 personal (min.39).
Incidents: Match corresponding to day 21 of the Euroleague played at the Palacio de Deportes (WiZink Center) in Madrid before 4,553 spectators. Hours before the match, Real Madrid announced the loss due to COVID-positive of Cape Verdean center Walter Tavares. Rudy Fernández and Tristán Vukcevic were also absent for the same reason.