Xoel López: "I've never made such horny music"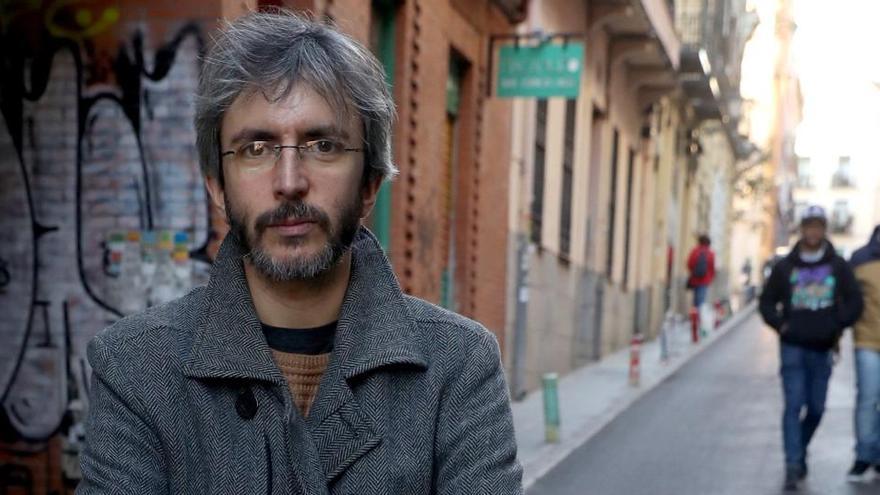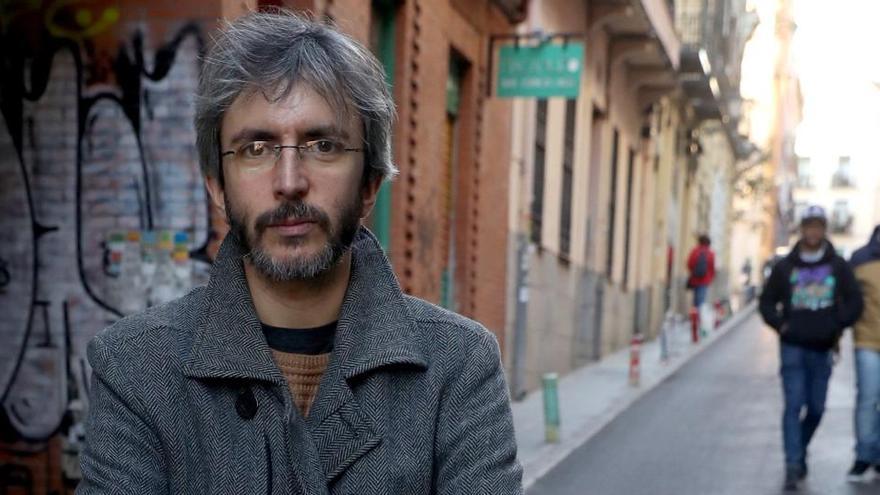 Xoel López composed the ten songs that make up 'If my ray reaches you' in 2019, before the pandemic, a circumstance that has become a decisive and positive fact, he acknowledges in an interview with Europa Press. "The best thing that happened to this album was that it had been written in 2019", he comments, "because I don't think the pandemic is affecting for the better on an artistic level."
The one that was affected by the health crisis and the confinement was the recording of the album. "We were in the middle of recording when, suddenly, we had to drop everything and go home", remember. The A Coruña musician returned to the studios at the end of May, which was the initial date scheduled for the release of 'Si mi rayo te attara'.
"The lap was very energetic," says Xoel. "It was like a liberation, a hymn to freedom. And that had its positive side. Although it is hard for me to admit that there there has been something positive in all this", apostille.
The fifteenth album of Xoel López's career, the fourth since he signed them with his name and surname, finally saw the light on November 27. "Just in time to continue feeling it valid," he assures.
In fact, he acknowledges that, for a moment, the option of delay its publication "until I could play it live". Option that the musician finally discarded for an artistic question: "I could not defend the album next year as I am going to defend it now."
And it is that, Xoel adds, "once I finish in the study, my life goes on and I'm already thinking about the following". Now, he assumes that he has to promote it, "but I'm already doing other things, smaller songs, just with the guitar." And 'If my lightning struck you' is the opposite. "It is a choral, festive and big band album". An album that, in a way, is "a last portrait of when we were happy".
The happiness that he remembers and that, he assures, that he is not willing to give up. "I find it nice to remember those feelings from a year ago but I refuse to stop looking for happiness." And he specifies even more: "I am not going to stop listening to music, making songs, communicating, relating, which is also what this experience has taught me. The need of the other. If something I miss at this time is being with people. "
Emotional intensity
'If my ray reaches you' marks the beginning of a new stage in the career of the A Coruña musician. "I think it is a reflection of my life at that time," he indicates, a stage marked by changes in the musical and personally. "In 2019 I lived a very intense year emotionally and that manifests itself. The album reflects moments of melancholy and even pain. But also the festive and the playful, that there was also"And, he adds," life, in the end, is that. "
There are the ten songs of this work to prove it. "He had never gone as far as in 'Bengal Tiger', I've never done such a horny song. And at the same time, I've never done a song as melancholic as 'Joana'. "
The game of contrasts, which oppose each other but need each other, is a constant on this album. Like the sparkle in the puddle or the flower in the middle of the asphalt of which some of the songs speak. "I imagine that is how I approach life. I am not a Manichean. I don't see things in black or white. I see them with their nuances and I always find a part that can be saved ", he justifies.
More free
'If my ray reaches you' shows a Xoel eager for new experiences and freed from creative and interpretive ties. "The feeling of freedom is not new to me. But it is true that this time I feel a little more free than ever. That I have gone a step further, "he acknowledges.
There are several data that show it. One of them is that for the first time in his recording career he has divested himself of the guitar. "I only play it on two songs." Another is having left the production work in the hands of Campi Campón. "I was always the artistic producer of my records and in this case I gave it entirely to Campi," he says. Assignment that, he assures, has meant "literally" taking off "a weight off his shoulders." Nor did Xoel intervene in the design of the cover: "No, this time I did not give any idea."
All this, he indicates, has allowed him to have a "bigger and better perspective of my project in general" and to be able to direct it "more at ease, more liberated".
Composed David Quinzán
Another of the great novelties that this 'Si mi rayo te nosotros' brings is that Xoel López has shared the authorship of the composition of his songs with the musician from Lugo David Quinzán. "What I wanted was a kind of collaborator to make my album. Not doing it by myself, as I had done 14 times. "Xoel confesses that he wanted to" break with that and include an external person ", although, in this case, it is not so external," because besides being a composer that I admire much is a close friend of mine. "
Xoel López emphasizes that "it is not a half-composed album", but with four hands. "What I really suggest to him is that in my songs he has a small part," he emphasizes, although always from the perspective that "it was a Xoel album" and that his contributions "they were a complement".
The experience was satisfactory to the point that the A Coruña musician assures that "although right now I'm making songs by myself again I would do it again. It was fantastic".
He does not sing in Galician
In his latest albums, Xoel López had included at least one song sung in Galician. But he has not done it in 'If my lightning struck you'. "I hadn't even thought about it. It happened that way," he says. "I think it has to do with the fact of having created the album in Madrid. For whatever reason, it did not arise ", Add.
However, it is not closed to this idea on future albums. "It is not that I abandon it. I might even do something only in Galician in the future. But this time it didn't work out and that's it. I do not give it more laps ", ditch.
Context
This 'If my ray reaches you' appears at the worst possible moment, given the practical impossibility of presenting it live. This is not an obstacle for Xoel López to ensure that "It's the album he's been most excited about" in a long time. He does not dare to assure that it is his best album: "but I love it. I'm very excited".
And he assures that, for now, that is what he stays with. "It's true that I would have liked to know what this album would have been like in a context that would favor it … But you have to dance despite everything", he concludes." There will be no concerts, but at least people can have the album at home and we give them a little joy and light, "he concludes.