Xavi: "The dynamic is good but we continue with urgency in the classification"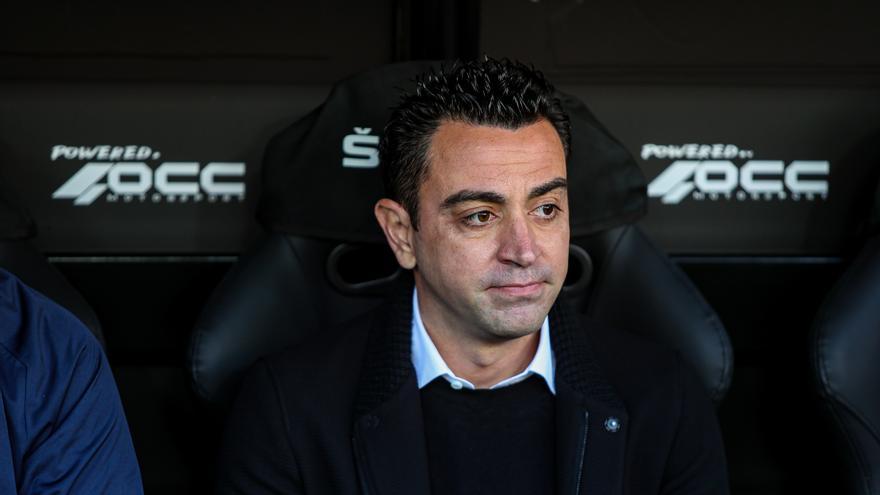 The coach of Barcelona, Xavi Hernandezacknowledged this Sunday after beating Valencia at Mestalla by 1-4 that the dynamics of the team is good but they are still urgently in the classification.
"The first half has been very good, the ball coming out, the quality of the first and second goals, everything in general. The second not so much, we have suffered, we needed more calmbut Bordalás' teams are difficult to control, but in general terms I am very happy," he said of the match.
For Xavi, the entrance of pedri in the second half, when things were worse, their team gave them more calm. "Later, fatigue and players with discomfort forced us to make changes and they were effective," he added.
"Pedri is a superlative player. It's great to have him on the team.. He leaves for half an hour and is transcendent, he is a player with capital letters. We demand that he try that ball hit like today. There are very few like him and his talent," he added.
Regarding the effectiveness exhibited against Valencia compared to the one they did not have against Naples, he said that it depends on "many things, trust, faith" and stressed that although this Sunday they were much more effective. "There's no magic potion and you have to train him and you have to come in and shoot and build the confidence to get four goals," he said.
He recalled that although the dynamics of the last games are good, details of the game should improve and not loosen up in any game. "Winning like this in a field like Valencia's gives a lot, but we continue with urgency in the classification and each game is fundamental", he concluded.