Xavi: "The Ansu Fati thing is not a mental issue, it's precaution"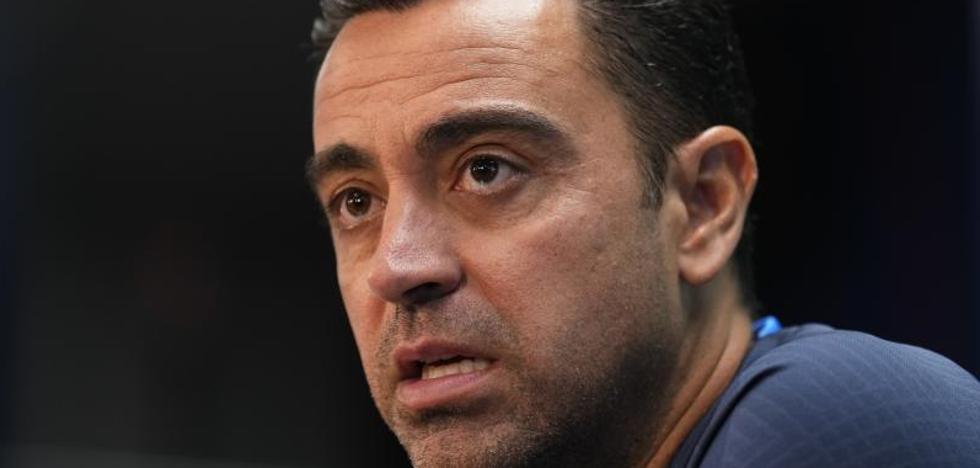 Matchday 6
"Last year we were still very fast and he relapsed, but he will go in," says the Barça coach about the attacker, who does not appear on Luis Enrique's list for the last two League of Nations commitments
Ansu Fati's situation was the focus of much of the press conference offered by Xavi Hernández one day before Barça faces Elche at the Camp Nou. After Luis Enrique left the Barça pearl out of the
ready of the Spanish team for the last two commitments of the League of Nations, the coach from Egar tried to shed some light on the attacker's status. "It's okay. We are making a plan with great caution. These sensations that I had are costing a bit, but we are doing well. In San Sebastian he made a difference and will go on entering. He has to be an important footballer for us. You have to pick up the pace, but little by little. It is a difficult situation to manage because he hasn't played for a long time and the pace and intensity require time but also prudence and caution », pointed out the Barça coach. "At Barcelona I have decided that it is a matter of precaution and prudence. Last year we were still very fast and he relapsed, but he will come in. I like it and it motivates me that he is in eleven. It is not a mental issue, "affected the one from Tarrasa.
Xavi pointed out that he maintains a fluid dialogue with Ansu Fati and that the youth squad understands the times that the coach handles. "He takes it well. I spoke with him seven or eight days ago. I told him where we were and made him talk. I have regular meetings with the players. We are very close to everyone, but especially to Ansu because he is a special case. The forgotten injury is one hundred percent and depends on how we see it and the competition he has, "he explained.
Xavi faces the duel with Elche with his guard up. "We expect a rival similar to Cádiz. He complicated us last season with the same coach. He has emergencies, he's down the table, he's very physical... We don't know the system because he's very versatile. He has very strong points, laterals that are incorporated... Last year he complicated us. They are three vital points, we play at home and after losing in Munich we want to have the same sensations, but with victory", commented the Barça coach.
The Catalans return to the League after suffering their first defeat of the season on Tuesday
against Bayern in the Champions League. A setback that hurt in Can Barça, but that does not alter Xavi's roadmap. "I'm still the same, because when you see the game we play, you have to win it. It's a shame. What we did was to get the three points. We lacked effectiveness and compete better. They are details, but football has these things. You have to learn, but the feeling is very good. The anger is important but football continues. Wins and losses last 24 hours », he reeled off.
Vinicius's dances

celebrated the
Gavi renewal, who will continue to wear the azulgrana until 2026, after months of negotiations between the club and its representative, former culé soccer player Iván de la Peña. "It is great news, the most important of the whole week. Player of present, future. He is a leader, despite his age. He has character, passion. He is a heart with legs. He has intensity, he is able to play how you want, in different positions. He has matured, he understands time very well, he plays more fluidly », he said about the Sevillian.
Finally, he did not want to get into the rag about the controversy generated in recent days by the way Vinicius celebrates his goals. «Each one celebrates things as he wants. When you score, you are euphoric and each one comes out as he does. I used to celebrate it with my teammates because I understand football as teamwork. Let each one celebrate it as they want, but without being disrespectful », he stopped.