Xavi says goodbye in tears to the Al-Sadd squad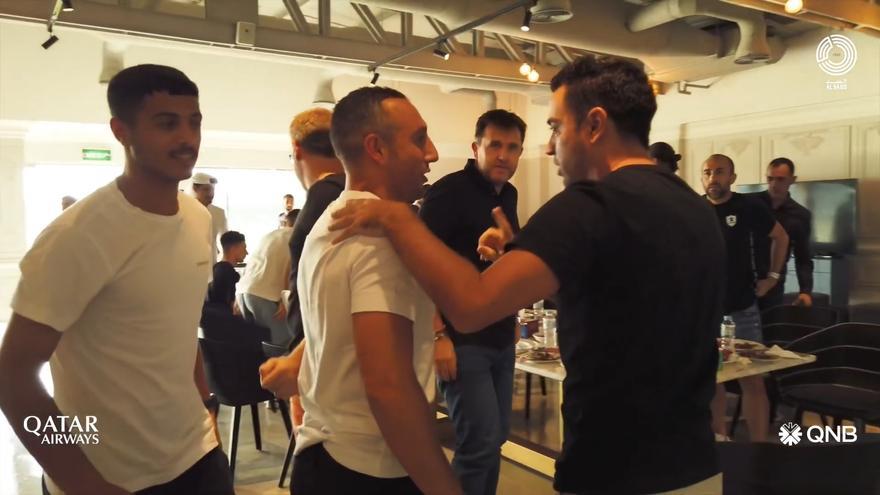 Although there is still no official statement from the FC Barcelona, on Tasting all take for granted the goodbye of Xavi Hernandez off the Al-Sadd bench.
The Qatari team made it official mid-morning in a statement that an agreement had been reached for the final goodbye of the Egarense, after payment of the clause by the Barça team.
FC Barcelona has not made it official yet and, pending the resolution of who and how the termination clause is paid, Xavi will be the next coach of the Blaugrana club.
The Egarense has presided over a meal with all the members of Al-Sadd in which he said goodbye to what has been his team since 2015, when he said goodbye to Barça as a player and landed in Qatar to give his last blow to the ball in the feet.
Visibly excited
Xavi has been visibly moved in the images published by the twitter Al-Sadd officer. Four seasons as a player and two seasons coaching the Qatari team have allowed the Blaugrana to put down roots in the team and make great friendships beyond football ties.
The new Barça coach has definitely left Al-Sadd's facilities while waiting for the announcement of FC Barcelona to be made official in which he announces that he is the new Camp Nou coach for the next few seasons.