Xavi: "Madrid is the favourite, but we have to be brave"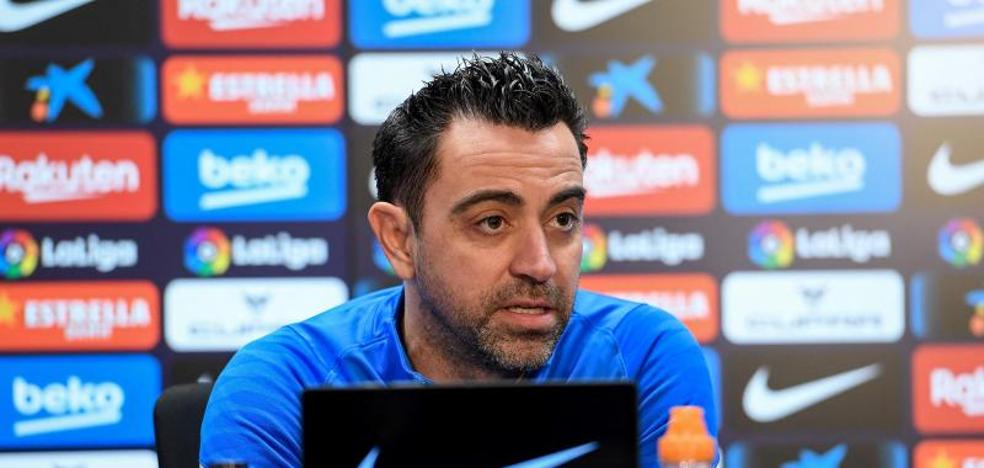 Classic
"It is a great opportunity to change history and a victory would greatly support what we are working on," says the Barça coach
"If we have to label a team as a favorite, it is Real Madrid. He is the leader and he is in a great moment, even though we have had good feelings in recent games », Xavi Hernández assured this Saturday the day before his team faced the whites in the classic. The Barça coach recognized the superiority of the eternal rival in recent clashes, but also showed signs of his team's ambition to achieve a weighty victory against one of the giants of European football. «It is a spectacular setting to play a great game and show that we are in great form. We have grown as a team and we must show personality and try to impose our game model », he sentenced.
Xavi will play his second classic on the bench at the Bernabéu. The first was in the Spanish Super Cup in a duel in which the azulgranas did not start as favorites but in which they managed to sell dearly for the defeat against their eternal rival. The Catalan coach imagines a match similar to that of that day, with a team "waiting for the counterattack, although it is also capable of pressing up front." To overcome the leader of the competition, Xavi considers that his team should not be afraid. «We have to be brave, try to impose our idea and be calm, because there will be moments of everything. From my experience I can transmit calm, that there are only three points and that you have to try to enjoy yourself », he added.
Barça arrives at the Clásico after a bad run of games against the eternal rival. The culés add five consecutive defeats in front of the Real Madrid and go to the Bernabéu with the aim of closing once and for all the poor trajectory. "I don't know if there was an inferiority complex in previous years because I wasn't there. It is a great opportunity to change history and a victory would support a lot of what we are working on. I don't know if we arrive with more self-esteem than in previous years, but we do have good dynamics, enthusiasm and enthusiasm against a rival who is in great form », he assured.
Xavi also referred to the possibility of Leo Messi wearing the Barcelona shirt again, something that would excite the Catalan coach. «He is the best in history and he will always have open doors for Barça. As long as I'm coach of Barça, as if he wants to come here every day. I think we owe him a great tribute. What he has given us is priceless », he concluded.