Xavi: "I am very excited to come to Barça"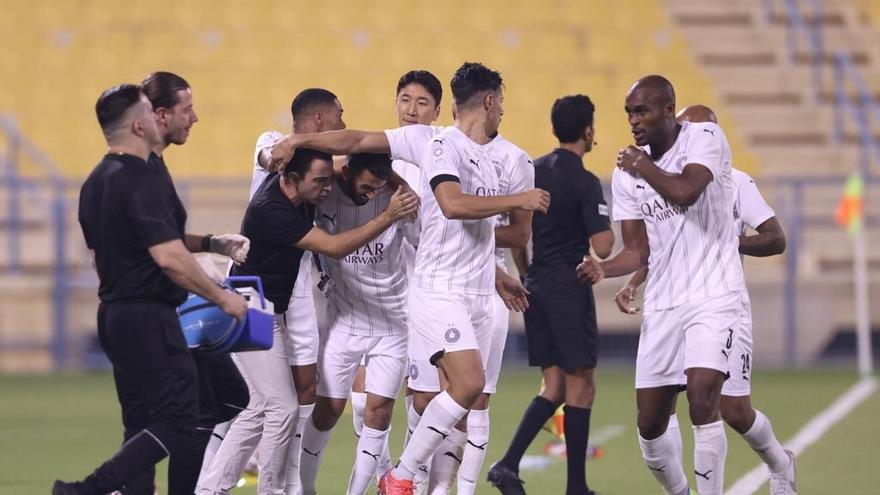 "We will see if it ends up being done, but it makes me a tremendous illusion. I am very excited to come to Barça". At the end of the match against Al-Duhail (3-3), the Terrassa coach spoke for the first time about his possible signing for the Barça club, lamenting that equalizer at the last gasp." The pre-match talk was very emotional, I don't know what will happen between the two clubs. I can not advance anything more, we are still in talks, "he said. Xavi in statements to TV-3.
I was excited by the presence of Rafa Yuste, Barça's sports vice president, and Mateu Alemany, the director of football of the Barcelona club. Waiting, yes, that they may be able to close the agreement with Al-Sadd, which is reluctant to let him go. "I am a very positive person, in the end it is a matter of common sense and they have to agree," said Xavi.
"They know my position. Both clubs know it. I hope it is solved as quickly as possible," he said. Xavi, indicating that he feels ready to return to the Camp Nou, but now to sit on the bench after the dismissal of Koeman and the interim Sergi Barjuan. "Whichever coach he is, he should not be the messiah but rather to make a team and return the illusion and positivism. There is a good team to do things, you must work," stressed the Al-Sadd coach.
"We must forget about the isms in Barcelona," Xavi has claimed, already acting as spokesman for the club, despite the fact that the agreement with Al-Sadd has not yet been closed, determined not to let him go if his conditions are not met . "The moment? Barça is coming to look for me, imagine. We are all eager and excited, to see if it ends up being done. Let's see…"
"They must agree, there is the issue", Xavi has recalled, over and over again, Jordi Grau, the TV-3 journalist who was interviewing him as soon as he finished a game that leaves the Qatari League as it was. With Al-Sadd enjoying a three-point lead over Al-Duhail
Two goals from Olunga, an anonymous striker who already scored three goals when he played for Girona against Las Palmas, frustrated Xavi's last game as Al-Sadd coach. He had the game already won from the start with the 0-1 (m. 4) thanks to a goal from Bounedjah, which came after a throw-in. Everything was going great and with the game in control.
But in four minutes, from 27 to 31, Al-Sadd received two goals from Al-Duhail (Olunga and Pedro Miguel, on their own goal), altering the calm landscape for the Terrassa coach. Later, the expulsion of Luiz, seeing two yellow cards, made it easier for Xavi's team to come back from the game.
In the second half, and in just one minute, Al-Sadd rallied the game. But at the last moment Olunga appeared again to sign the final draw (3-3) that leaves the League as it was. Each goal of Al-Sadd was celebrated by his players with the coach, aware that it was his last day. This is also what Xavi wants, pending now that Barça finalize the agreement with Al-Sadd.