Xavi asks to suspend the Mallorca-Barcelona: "Playing with 17 casualties seems crazy to me"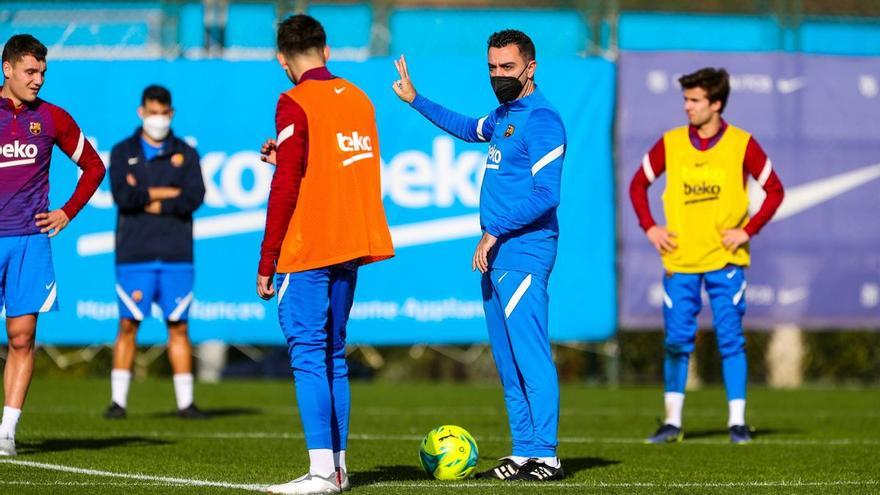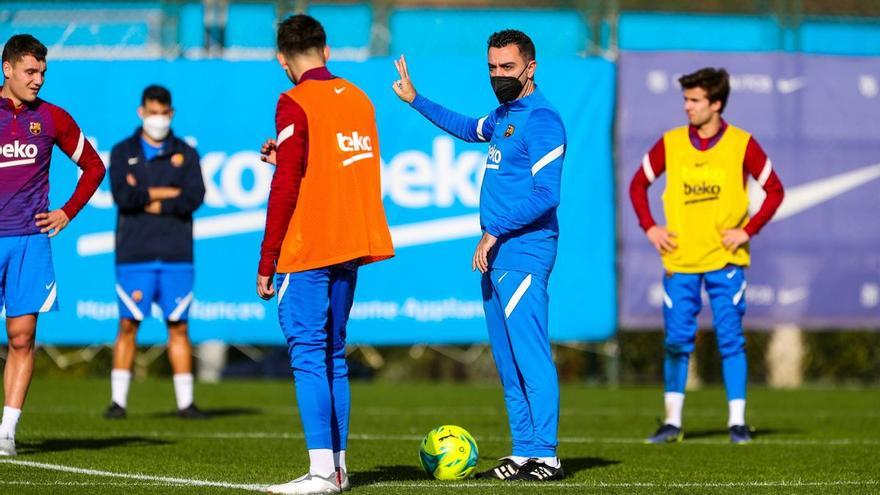 No one had to ask him. Just sit down Xavi Hernandez in the press room of the sports city of Barcelona Soccer Club and when asked about the complicated duel against him Majorca, released the reflection that dominated in his brief appearance (did not even reach 20 minutes).
First, the technician wanted to wish "a happy year and good health for everyone, I wish you with all my heart", before presenting his main message, punished as he is for the problems (infected with Covid and injuries). "We are in an extreme situation. We have 17, 18 casualties, 10 or 11 due to Covid, pending if Umtiti it is negative ", has argued the Barcelona coach. "If the game is not suspended with 18 casualties, it is crazy," Xavi stressed.
They were 18 when the technician spoke, although minutes later Barça communicated that Umtiti, after being subjected to new medical tests, had given "negative", so they were in 17 players. Nine have tested positive this last week (Lenglet, Alves, who is not registered, Alba, Gavi, who was suspended, Dembélé, Balde, Coutinho, Dest, also injured, and Abde).
"It is the right moment to suspend the match. If we stick to the common sense of the competition, this is the moment, "the coach stressed, recalling that playing in Mallorca with this bleak outlook would mean" adulterating the competition because this is a decaffeinated show. "
Xavi recalled that "Mallorca has also complained of having many cases" and has also set the example of a suspension of a game in this League, even if it was not due to the pandemic. "It was suspended because Sevilla had three South Americans who did not arrive on time and we only one, Araujo," he said.
"It is my opinion, it is not a complaint"
The Barcelona coach has been going through this line of argument at all times. "We should appeal to common sense," he commented, recalling, time and again, that "We have 18 casualties, maybe 17, depending on Umtiti, although he hasn't trained in a week ".
Later, the technician wanted to qualify this reflection after the devastating panorama that has lived this week in the changing room of the sports city of Barça. "It is my opinion, it is not a complaint. It is common sense. It should be suspended. But I know that the rules are in place, they are very strong and very tough. They must be met. If we have to go to play, we will play," he admitted.
"We have no other choice but to compete with who we are and try to win the game, although it is true that it is not an excuse but a reality. I have now also found out that basketball has also suspended the classic with Madrid ", Xavi acknowledged, who sees" how other sports "choose the route of postponement to" protect the show ", something that, according to him, the League Professional Soccer does not do. "It makes no sense to play tomorrow. If the League forces us, we will play."