Xavi and Barça hope to close their return to Camp Nou this Friday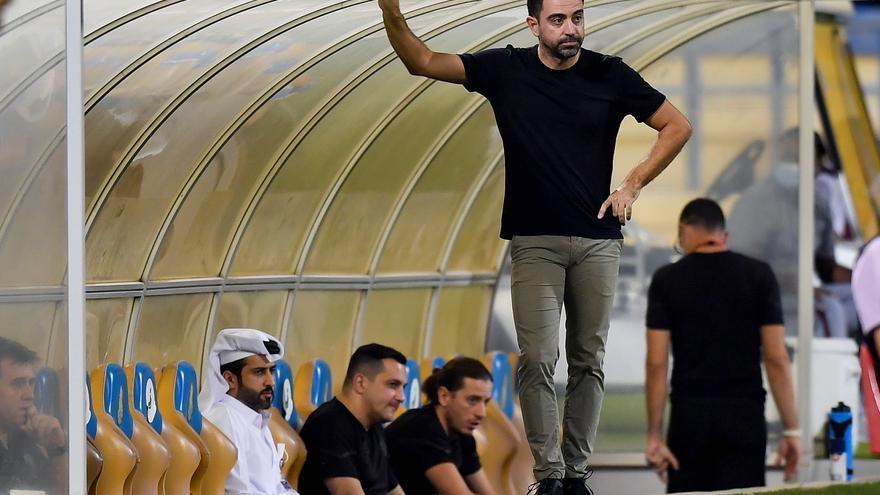 After two days of waiting in Doha, the Barça delegation is confident that it will finally be able to close this Friday the signing of Xavi. Barça is willing to pay the five million euros of the termination clause if finally Mohammed bin Khalifa Al Thani, little brother of the emir of Qatar and owner of Al Sadd, does not agree to forgive or lower her.
The president of the club had promised Xavi to let him go free if it was to Barça. But I had requested that it be Joan Laporta who will travel to Doha to request it personally. Given the refusal of his counterpart, he did not meet with Rafa Yuste neither Mateu alemany, the Blaugrana emissaries. Yes, he did it with Xavi, the only interlocutor whom Sheikh Al Thani considers valid in Laporta's absence.
After four seasons as a player and two and a half as coach of Al Sadd, the former Barça captain expressed to the president of the Qatari club his desire to return to what was his home for 17 years. At the meeting there was no agreement on the exit and they called for a last meeting this Friday.
The option of a friendly
Xavi and the leaders of Al Sadd transferred the Barça proposals. One of the options could be to hold a friendly in Qatar, despite the criticism raised by the club announcing that it will play the Maradona Cup in Saudi Arabia just after it included in its statutes that it "will fight for the eradication of all macho, homophobic and racist attitudes ". The option of Al Sadd being the guest club in the Gamper has also been considered. If there are no further delays, Bin Hamad will give his answer on Friday.
The Egarense coach, who has already agreed to sign for two and a half seasons, took advantage of the last hours to outline with Yuste and Alemany what will be his staff On his return, he will have seven members.
The initial idea was that Xavi could be in Vigo this Saturday to see from the box the third and last match as an interim of Sergi Barjuan, after saving the match-ball of Champions in Kiev. But the delay in the negotiations rules out this scenario. If everything finally unravels this Friday, Xavi would travel with Yuste and Alemany to Barcelona on Saturday and would be presented next week. The it was Xavi It would begin, after the national team break, against Espanyol on November 20 at the Camp Nou.