Wyoming jokes about Aznar's new look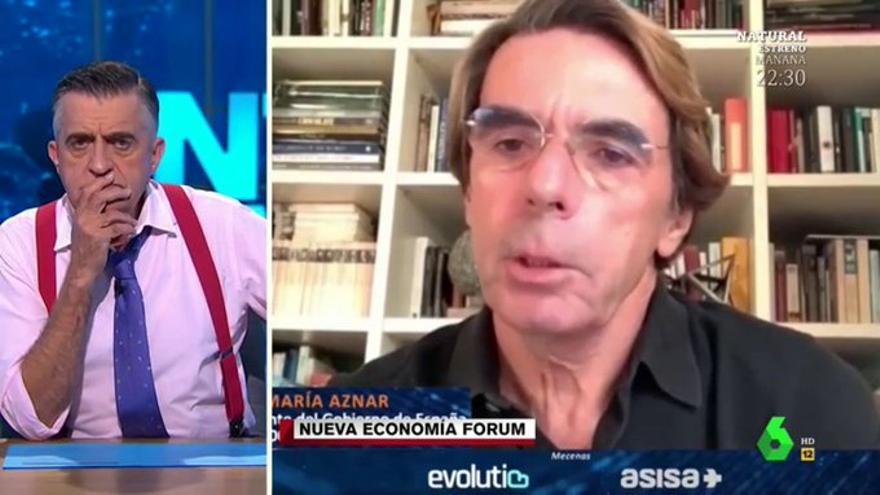 Jose Maria Aznar reappeared on the public scene this Tuesday in an online interview, to show his I support Isabel Díaz Ayuso and criticize that Pedro Sánchez and his government are "obsessed with politically controlling Madrid."
"Sending the message to the world that Madrid is a practically plagued city in which one should not live, nor be, nor step on is a very big mistake. To give the feeling that there is one obsession with political control of Madrid, beyond the decisions of the citizens, it seems to me a frankly serious error, "said the former Prime Minister.
These words were collected by 'El Intermedio', where Greater Wyoming He responded with an ironic tone to the former leader of the Popular Party: "You are absolutely right, You cannot give the image that Madrid is a plagued city. Although it is also true that, during the first wave of coronavirus, he went with his wife to Marbella and left us here alone. But that's not your fault; As is the occupation, he was not going to leave his second home empty. "
The presenter of La Sexta also wanted to reflect on another issue that had caught his attention in the video of the former president, his "new look." "Look at what golden reflections have come out of sunbathing. That, or you have confused the shampoo with hydroalcoholic gel"commented the comedian.