Wyoming condemns the insults to Marlaska: "The images are embarrassing"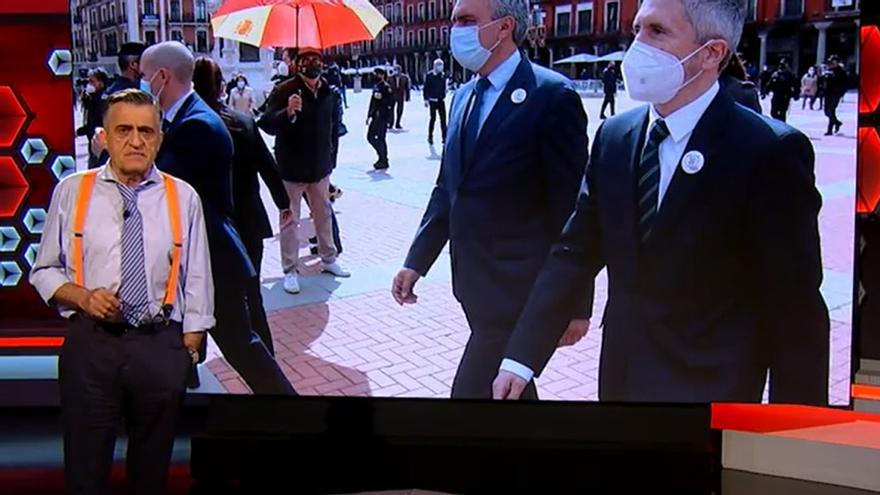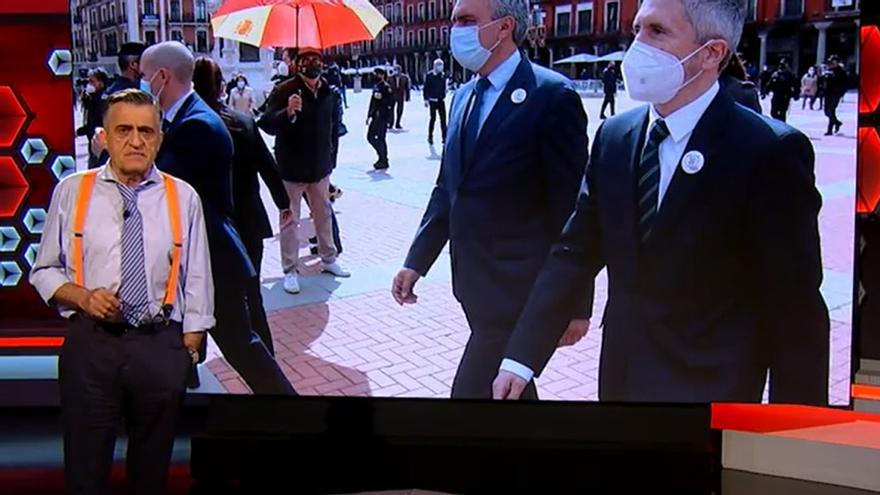 Last monday, Fernando Grande-Marlaska He was rebuked by a group of people shouting "murderer", "marica", "macho" or "long live Spain" during his visit to Valladolid. A scene that occurred in protest at the approach of prisoners from ETA to the Basque Country and that was collected this Tuesday by 'El Intermedio' from El Gran Wyoming.
"In 2010 it was discovered that we all have a certain percentage of Neanderthal DNA. The theory is controversial, but yesterday something happened in our country that can confirm this hypothesis, "the presenter began by saying before giving way to the images." They were complaining about the escraches, you know, "he dropped.
After recalling that "all citizens have the right to protest", Wyoming called the images "embarrassing". "Without a doubt, the most serious thing is to use someone's sexual condition to try to insult him, although it also calls my attention that they use the phrase 'long live Spain' as an insult. It should be an expression to celebrate something, not to offend another", added.
Wyoming ironically stated that the scene that took place in Valladolid is "good news for science", because it would confirm "that the DNA of Neanderthals has survived longer than we believed." "I refuse to believe the other option. That we have normalized the insult and that, due to some political attitudes, those who were in the caves today are walking around showing off their own barbarism," he concluded.