Writers 'influencers': networks no longer only serve to promote books | Babelia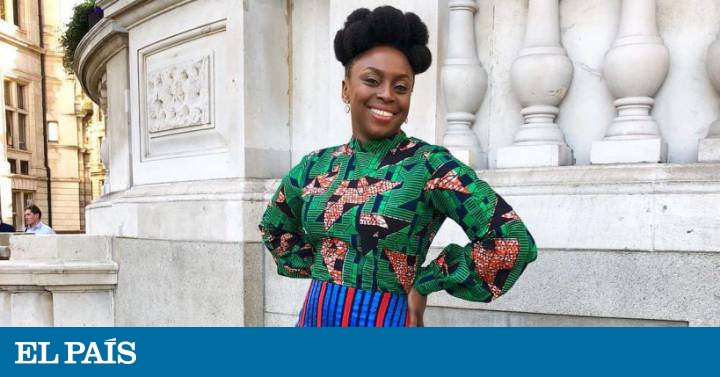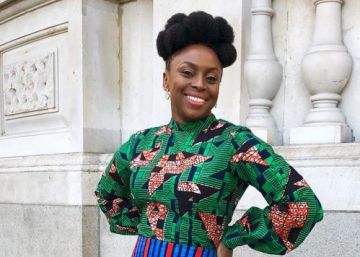 Margo Glantz She is a great rock dancer. The proof is in your twitter account, specifically in a video with almost 100,000 reproductions in which the Mexican writer celebrated a few days ago her 90th birthday with a group of friends. "Sometimes Twitter can be excessively visible and surprising, the imputer to exhibit intimacy surprises me. Debtor in which perhaps I fall, "acknowledges the author who has more than 47,000 followers and 54,000 tweets since in March 2011 he opened this account. "I understood it as a creative medium and as the possibility of expressing phrases, ideas that occur to me and have no place in another place."
Like her, more and more writers venture to use the networks and shake off the dust of the intelligentsia that sometimes surround their profession. No matter the age, authors of all generations, not only the youngest, use these platforms for purposes that go beyond the mere promotion of their works.
In the case of Glantz, in addition to showing his rock steps, he also uses social networks to exercise irony and humor. To comment, he says, "what seems fundamental to him of daily occurrence." In this way, your Twitter account is not only a work tool, it is also a window through which to look out over the world and, conversely, a showcase through which the world (its readers and potential readers) can see it.
Glantz identifies "a rampant narcissism" on the networks, especially on Facebook – he specifies – but at the same time he acknowledges that he is faced with a challenge he does not want to give up: "It provokes me as a literary exercise, because of constriction, the way Georges Perec practiced all kinds of experiments with unusual literary and rhetorical forms. " From this practice the book came out And for looking at everything, I saw nothing (Sixth floor). "I collected hundreds of tweets that, combined with short texts of mine, allowed me to offer a critical reading of the influence that social networks exert on our concept of reality, "says the author.
The same attraction to experiment with the brief felt Héctor Abad Faciolince (62 years, Colombia). "It was for the love of aphorism," confesses the author of What was present (Alfaguara)"Then I realized that, as a Twitter journalist, I could (if I chose the right pages) have quick access to the news." In his early twenties, in the middle of the first decade of 2000, he came to have two accounts, one more personal, another where he began writing a novel that never ended. In that way he discovered, in his own words, "the most dirty and political facet of Twitter: the trolls, insults, threats, sheaf attacks … It is what characterizes this network today, and that is why I imposed long quarantines, hygienic fasts, "he explains. He no longer has the application on his phone: "It's a social network that can be luciferian, malicious and addictive. You have to treat it like a hard drug. "
More optimistic – for the moment – is Mary Beard (65, Great Britain). The professor specialized in classical studies maintains an accelerated pace of tweets through those who share his work and information on discoveries that until a few years ago he only found in conferences. "It's a great way to connect with readers, to know what interests them," argues the author of Women and power (Review) with almost half a million followers, "even to share with them the creation process and feel great closeness."
The comfort of Instagram
To find that sense of tranquility and closeness that Beard describes, Abad Faciolince went to Instagram, "a much quieter, friendlier, family network." That is, the place where he shares more intimate and personal images. Something similar happens with the account of Chimamanda Ngozi Adichie (Nigeria, 42 years old). His followers (almost half a million) identify the preferences of the writer of Americanah (Random House) because of the brightly colored clothes, they recognize their parents and are up to date with the last conference they have given at some corner of the planet.
Luna Miguel came to Instagram in 2012, when he was 21 years old. Now it has almost 28,000 followers. Then he had already published four books and used the social network to share photos of his cats, parties with friends and the books he liked. Over time – "When I realized that people trusted my reading criteria," he says – the profile evolved to also become "a reading diary." But not only from his books. "People are nervous about the self-pomp," says the author of The colloquium of the bitches (Captain Swing), "Social networks should serve to generate more content, either around that same text, but with different codes."
Get create unpublished material on a social network with more than one billion active users, according to Instagram data (belongs to Facebook), in which pop stars (not only musical) compete – with all possible weapons – to add followers It seems complicated for a collective, writers, who seem more accustomed to literary circles than to mainstream digital.
That is why Ngozi left his account in the hands of his nieces. Its goal since 2017 is to promote the fashion of Nigeria. But, as explained in a grandstand in the Final Times, her photos did not pass the filter that her nieces demanded so she trusted her millennial criteria and she limits herself to acting as a model in an exercise almost egoblogger (accounts whose protagonists pose to promote clothing and accessories). "The eyes of my nieces are conditioned by the style of social networks," he said in the economic publication.
Edouard Louis (France, 27 years old) does not hide his more than 27,000 followers with whom he had dinner the other night, shows in networks his opposition to President Emmanuel Macron and the cover of his next book (Who killed my fatherSalamander). Know the language of the network, some of its selfies they are with the mobile covering part of his face in front of a mirror and when he shares an image of his childhood he accompanies it with the hashtag #tbt (throw back Thursday, a label to group images from the past).
Paulo Coelho, from another generation older than his French colleague, has internalized Instagram codes in another way. His account (more than two million followers) is a succession of family photos and inspirational phrases – along the lines of his literature – well produced. That is, accompanied by designs that make it impossible not to share because they appeal directly to emotions – the good ones.
On the other side of the phone screen, Jia Tolentino (Today's issues published on February 25 False mirror in Spain) tries to escape the dependence of social networks since 2014. With 30 years, the writer and journalist of The New Yorker he claims to have the ability to decide where his attention is directed, although most of his work is inspired, precisely, in an analysis of social dependence – almost as if it were an oxygen bottle – the networks.
"I started tweeting about seven years ago," he said in March 2019 in a text in the American magazine. "First I published my essays and interviews, then, so that my account seemed less boring, I began to share my most flippant thoughts." It was no longer just a platform for the projection of his work. Soon he got his current job and, then, recycled what he calls "his ability to make himself available to the internet, to stop doing so. "By giving the care economy access to my self, I accumulated the professional capital that allowed me to cut it, if I wish," he summarizes in his column of The New Yorker