Would you flirt naked (and uncensored) on television? Discovery prepares the adaptation of 'Naked attraction'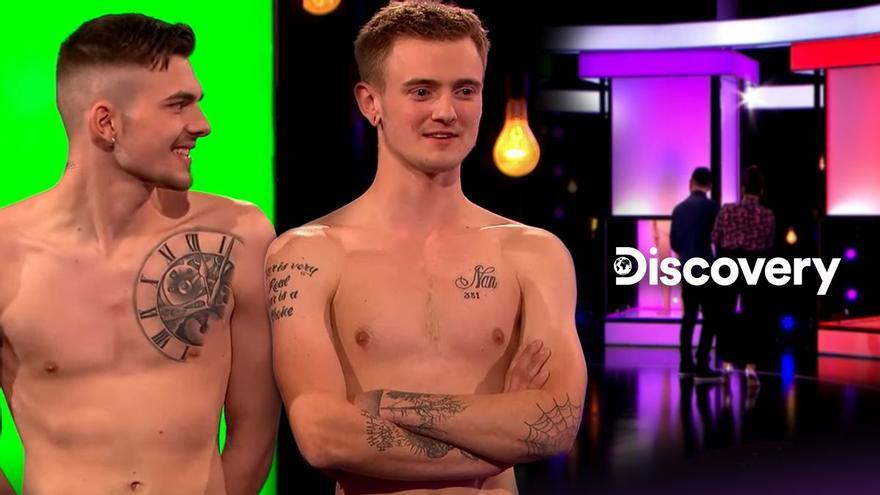 Fremantle, producer of large entertainment formats such as 'Mask Singer: guess who sings' or 'Got talent', is already working on a new program that is a twist on the dating show genre. It is the Spanish adaptation of 'Naked attraction', which will land over the next few months on the grid of Discovery, according get moving Formula TV.
At the moment it is unknown if the space will be issued discovery +, its payment platform, or if it can be seen openly through any of its channels such as DMAX. Fremantle has already started the casting process to find contestants who are willing to find a partner on camera, in a very peculiar way that is rarely seen in the TV Spanish: completely naked and uncensored. Four already issued seven years ago 'Adam and Eve', where its protagonists appeared as they arrived in the world.
This is 'Naked attraction'
In 'Naked attraction', a single person will look for a suitor with whom to have a date among six candidates who they will be showing their bodies naked. The bodies and faces of the suitors, which will be hidden in individual booths, will gradually be revealed throughout the successive phases of the program.
In each round there will be an elimination until only two candidates remain, at which point the single person will also undress to make your final choice and have an appointment with the chosen one.
'Naked Attraction', revolutionary format of British origin, has been broadcast with great success since 2016 on Channel 4, where he has already chained eight seasons. Germany, Denmark, Finland, Italy, Norway and Poland are some of the countries that have made their own adaptations. Now it is Spain's turn at the hands of Fremantle, who He already has experience in the dating genre with 'I stay with you' or 'Where you least expect it'.