World trade finds refuge at the China International Import Fair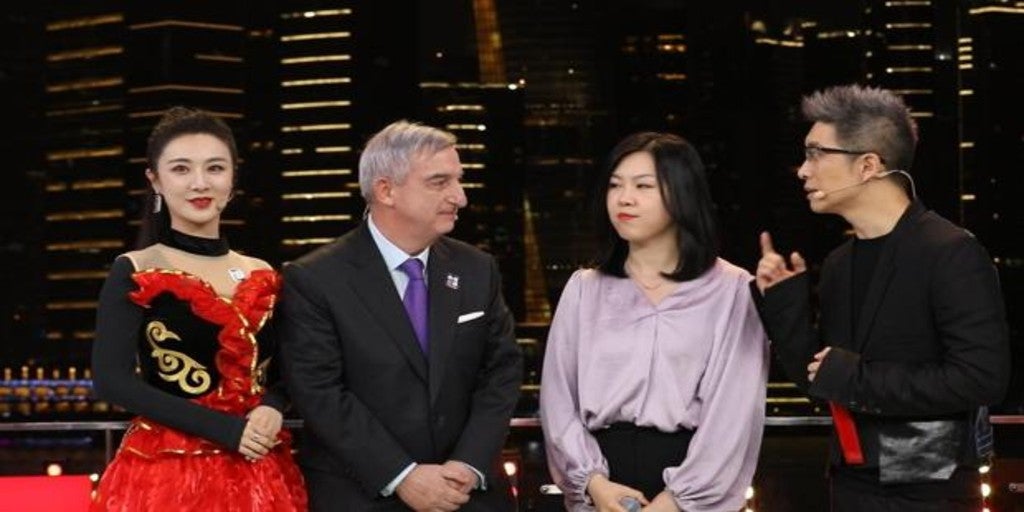 Updated:
save

The electronic market finds its best ally in China. Spanish, German, French, Italian and Russian multinationals, among others, cushion the Coronavirus blow with multimillion-dollar online sales. The III China International Import Expo (CIIE, for its acronym in English) triggered, in just three hours, international business operations. The success generated formidable expectations. According to forecasts, in ten years sales to China will exceed $ 22 trillion.
Broadcast live by the China Media Group (CMG), the Exhibition brought joy to the Spanish wine sector. «!They sold wines, in just three minutes, for a value of 445 thousand euros! At first, I was hesitant and thought it was the wrong number, "exclaimed Zheng Juanjie, in front of a Spanish label, in one of the Chinese regions with the highest consumption of liquors.
The sales figure far exceeded historical operations prior to the pandemic and broke an unexpected record. "Represents – celebrated Zheng – the sales volume of a whole year". Another significant piece of information from this online commercial marathon surprised the audience: "In a few minutes 200 thousand bottles of wine were sold. The Chinese market – proclaimed Zheng – is magical ".
New e-business models are accelerated forced by the commercial effects of Covid 19 and China is placed in a privileged position due to its enormous purchasing and consumer power. In this third Universal Exhibition, the "retail" was translated into operations of more than six digits. The sale of ice cream amounted to 483 thousand euros, perfumes added 508 thousand euros and hygiene items such as electronic toothbrushes closed sales worth 407 thousand euros.
The dynamics of imports became, in record time, a phenomenon. During the CCTV NEWS (China Central Television) news program, two commercial activities were broadcast and only in that period, purchases by Chinese Internet users exceeded 140 million yuan, equivalent to just over 17.8 million euros.
The enthusiasm, for buyer and seller, in times of crisis, it was celebrated by the Russian Ambassador, Andrey Denisov, while his Spanish counterpart, Rafael Dezcáller, present at the III Festival, intervened to promote Spanish gastronomic culture and its products.
China reacts, adapts, changes and takes advantage of the new uses and customs of its citizens to generate business within and outside its borders. In recent years, consumption, in its traditional and electronic form, has become the main engine to drive the economic growth of the Asian giant. In 2019 it accounted for 57.8 percent of GDP. The win win model is imposed and modernize form and substance, too.
To host China's most important import festival, the China Media Group (CMG) brought in renowned influencer. From his hand, the online audience was able to visit every corner of an extraordinary international exhibition. Mindful of these developments, the multinational Unilever decided to establish «The school of influencers», a presenter training center or e commerce for the screen.
E-commerce in China follows an unstoppable upward curve. The Nielsen company, according to its forecasts, will concentrate 10 percent of online commerce. The company's estimates translate it to 122 billion euros. Forecasts indicate that more than 265 million Chinese will make some purchase online, which would represent 47.3 percent of all users who carry out their operations in spaces broadcast live.
According to statistics Officials, in the next ten years imports to China will exceed 22 trillion dollars. The current consumption potential is extraordinary given a population of 1.4 billion people.
The Chinese authorities insist on opening their markets and building trade bridges. Helping the recovery of global economies damaged by Covid-19 is, ultimately, helping themselves and the rest of the world.