World Day Against Trafficking: Police free seven sexually exploited women in Almeria and detain nine pimps | Society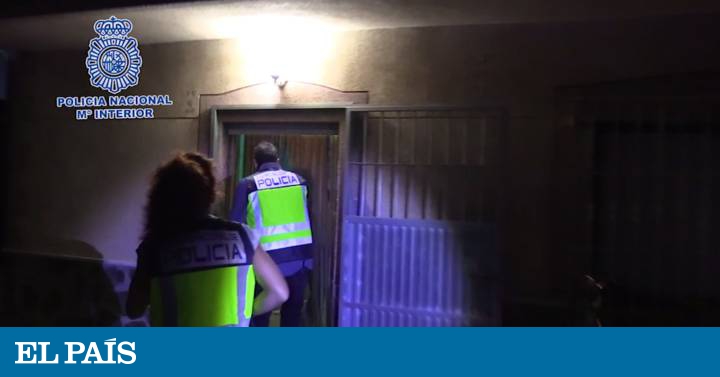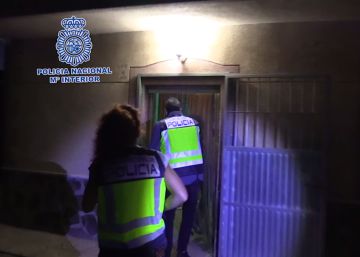 The National Police has released seven Nigerian women victims of trafficking in Almería and has arrested nine people in that same city, in Almería, Seville and Murcia, four have already been imprisoned. The investigation was initiated by the complaint of one of the victims, when he reported in detail about the trafficking process that had happened and the sexual exploitation he was suffering. Both that victim and the rest of the women released were forced to prostitute to pay the debt of 30,000 euros that they had contracted with the criminal organization. The operation has culminated with records in five addresses and a commercial premises located in Almería and Seville in which 10,240 euros have been intervened in cash, forged documentation, various computer equipment, mobiles and tablets.
Police began investigating in October 2018, then, one of the victims explained in detail how it had been your trafficking process from Nigeria and your trip to Spain to their sexual exploitation in flats of Almería. Thus the agents arrived at the criminal organization behind them, formed mainly by Nigerian citizens, whose members were based in Italy and Spain and also had a strong structure in Nigeria. They captured their victims in the most depressed places in the country, where the per capita income is very low, convincing them by promising them a better life and decent work. For their transfer to Spain they made the route from Nigeria, Niger, Algeria, Libya, Italy and Spain, bypassing European police controls with forged passports provided by the organization.
Once they were in Italy, they traveled by sea from Naples to Barcelona, ​​so as not to raise suspicions, and as soon as they arrived in Spanish territory they made the request for International Protection, following the instructions given to them by their exploiters. Subsequently, they were transferred to the province of Almeria where they were prostituted in flats to pay the debt owed to the organization, which amounted to 30,000 euros.
The investigations carried out allowed the identification of several of the members of the organization in Almería, Sevilla and Murcia. Six entry records were made in Almeria and Seville, five in homes and one in a store. And nine people were arrested, the majority of Nigerian nationality, six in Almeria, two in Seville and one in Murcia, for crimes of belonging to a criminal organization, trafficking in human beings for sexual exploitation, illegal detention, against the rights of foreign citizens and documentary falsehood.
Since 2013, in Spain the Police launched the Plan against Trafficking in Human Beings for the purpose of Sexual Exploitation, and a specialized unit was created, the Central Brigade against Trafficking in Human Beings, attached to the General Commissariat for Foreigners and Borders of the National Police. Through the body's communication channels — email [email protected] and the telephone number 900 10 50 90— to facilitate citizen collaboration and the complaint, anonymous and confidential, of this type of crime, in the last year they have received a total of 2,239 communications: 939 calls and 1,300 emails. All this information has made possible the development of 16 police operations, with 137 victims detected.