Working with cats reduces stress and increases productivity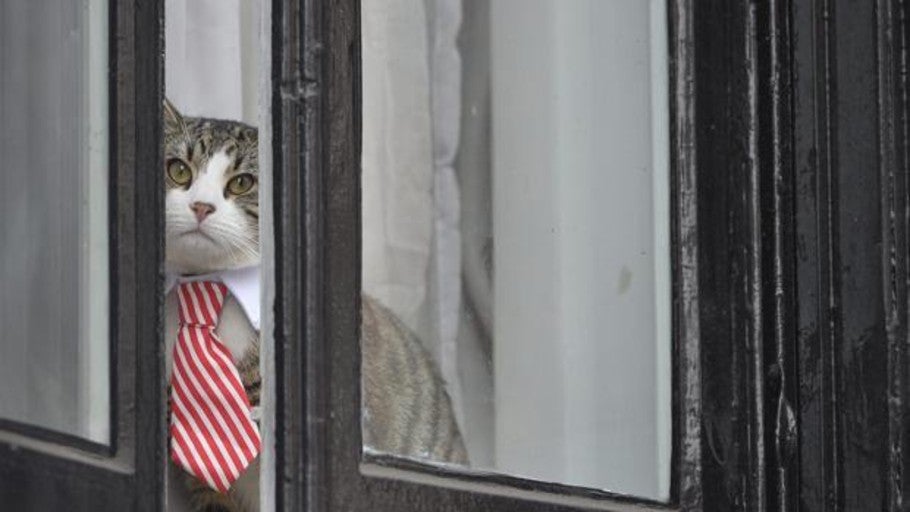 MadridUpdated:
Cats have stopped being a pet to have it alone at home. If a few years ago he began to see that people took them out for a walk as if it were a dog, now they are getting jobs in different companies. And, according to the latest report of Bizneo HR published coinciding with the fact that today International Cat Day is celebrated, more and more companies are considering allowing their employees to take their pet to the office. The reason? Than stroking them reduces stress and improves productivity. Although it is true that at first the pet will be a source of distractions for employees.
The trend does not arise in Spain, but comes from Japan, where since 1991 it has been working with dogs and, for 20 years, with cats. Doing so, according to this company, lowers cortisol levels, the stress hormone, significantly. To such an extent that interacting with them has long-term health benefits, both physical and mental.
In particular, petting dogs or cats attenuates anxiety and serves to combat the fatigue of one's workday. So much so that 30% of respondents said they would be willing to work for longer hours if they were accompanied by their pet. In fact, up to 2 in 5 believe that pet-friendly policies improve the reconciliation between work and family life.
In addition, the report reveals that seven out of ten respondents say that sharing space with cats and dogs reduces absenteeism and increases overall employee satisfaction.
It also ends the feeling of guilt for leaving them alone at home, which in turn contributes to the employee feeling well within the company and favors labor relations. And is that more than half of the workers said they would improve their commitment to the organization if their company admitted pets. The presence of domestic animals also improves the working environment more directly, as they generate positive emotions such as hope, joy and happiness.
All this ends up resulting in a better working environment and greater productivity. A good environment favors the achievement of objectives and increases performance, while a negative one generates the opposite: conflicts and poor business results.
That is precisely why improving it has become one of the main priorities of the Human Resources departments of the companies. Something that also goes through a correct measurement of that environment and the implementation of motivational, remuneration and growth policies for employees.
Also, a company that admits pets, according to the study, can make this policy a tool to attract talent. In the same way that flexible schedules and sports-related policies are. In fact, up to 14% of millennial candidates attach importance to this issue.
Reduce the risk of disease
If we focus on the advantages of bringing the pet over the health of employees, the study reveals that working with cats and dogs reduces the risk of cardiovascular disease -basically because the owners remain more active-, it improves rest and reduces visits to the doctor.
Regarding the psychological benefits of working with cats, the report states that their company stimulates communication and physical contact. In addition, it increases the sense of responsibility, self-esteem of employees and empathy, and drives away diseases such as depression and burnout syndrome, an emotional disorder that is linked to the workplace, work-related stress and style. of employee life.
But, without a doubt, not everything that involves working with cats is positive. And although they reduce stress, they are still animals. Therefore, from this company they recommend that any organization that wants to be pet-friendly should have the vaccination card up to date, carry bags for feces, do not leave animals alone at workplaces or establish action protocols, among others measurements. Because, in addition, for many prevention measures that are installed in these companies, it will not be possible to end the problems for those allergic people or for those who have a phobia of any of these animals.